Graham Norton gets a taste of 'accountability culture'
Norton will live to regret his failure to offer solidarity to JK Rowling.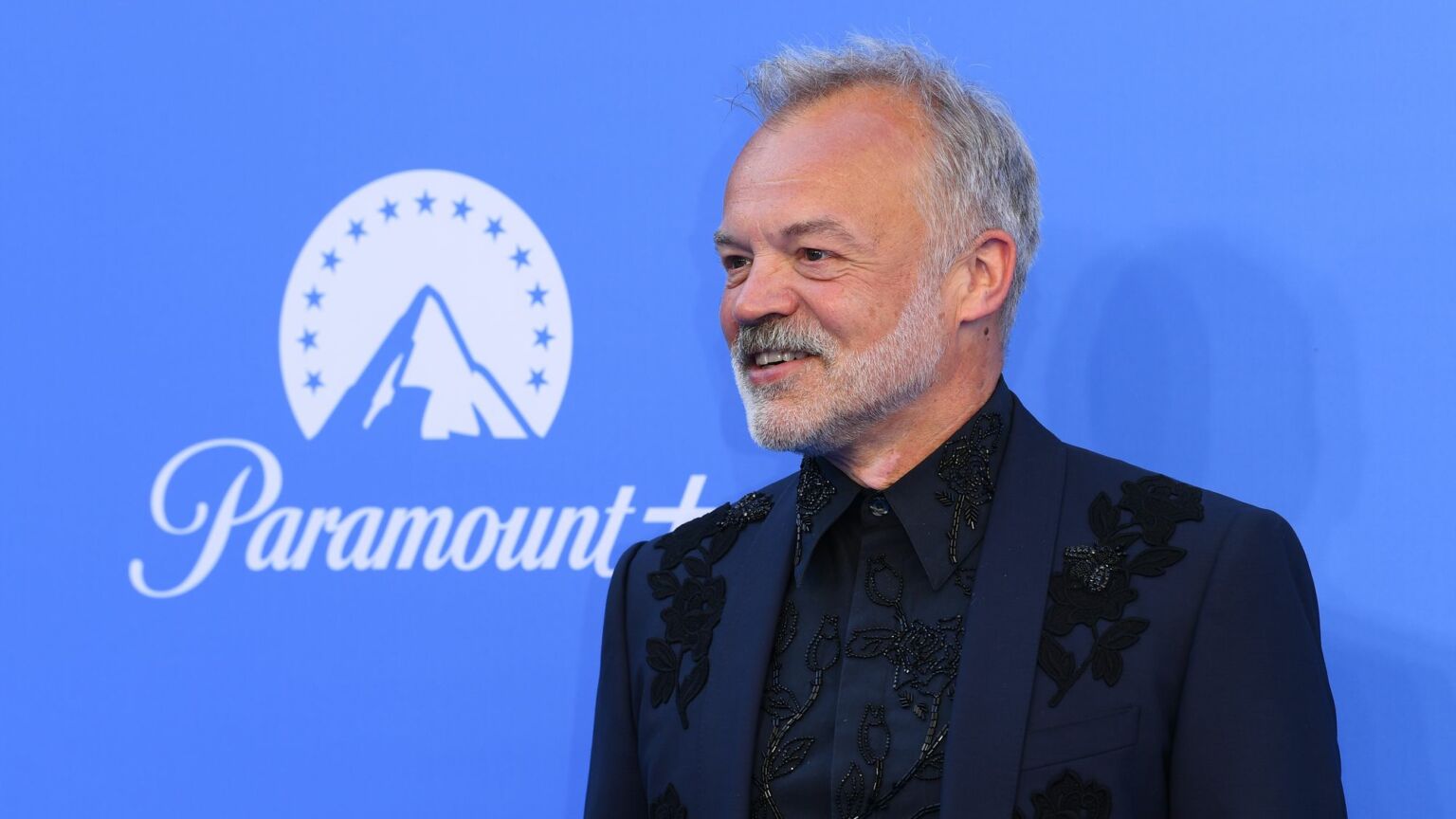 So Graham Norton has been held to account. That's what he'd call it, right? He's left Twitter, apparently after getting a load of flak for comments on the trans issue that he made last week. His allies are outraged. He's been 'hounded off Twitter', they say. He was subjected to a 'barrage of abuse', says Pink News. He's been 'forced off Twitter' and that's 'desperately sad', says India Willoughby. What are these people talking about? Didn't they listen to Graham? Don't they know that this is just accountability culture and that it's a very good thing? Live by accountability, die by accountability, right Mr Norton?
Even though I'm opposed to every act of cancel culture, and even though I agree that it's sad if Norton really feels he can no longer express himself freely online, I can also glimpse the twisted, delicious irony in what has happened here. It was at the Cheltenham Literature Festival last week that Norton made his comments on cancel culture. He told Mariella Frostrup that 'cancel' is the wrong word – 'the word should be accountability', he said. Those men 'of a certain age' who've been able to say whatever they want for years – they're not being cancelled, they're just being held to account. 'Now, suddenly, there's some accountability', said Norton, approvingly. 'It's free speech', he said, 'but not consequence free'.
Fast forward a few days and man of a certain age Graham Norton appears to have experienced some accountability culture of his own. Free speech has consequences, as he himself would say, and in this case the consequence has allegedly been a 'barrage of abuse' so intense that Norton felt he had to flounce off Twitter. Will he change his mind on cancel – yes, cancel – culture now? Will he agree that it's not very nice to bombard men of a certain age with such censure and opprobrium that they decide just to shut their gobs for the sake of the quiet life? It remains to be seen.
The most striking thing in that Norton / Frostrup exchange is what Norton didn't say. Frostrup told him, quite rightly, that old-ish blokes with un-PC views are an 'easy target'. What about JK Rowling, she asked, a woman, who is 'deluged with… anger, rage and attempts at censorship'? All because she believes men cannot become women. Norton's response was staggeringly misjudged and empty of empathy. Instead of agreeing that it is wrong that Rowling is subjected to vile misogynistic abuse, not to mention threats of rape and death, he uttered a perfunctory 'Yeh', before moving on to say that we need fewer celebs holding forth on trans issues and more 'experts'.
There are so many things to pick apart here. The first is the idea that the trans debate should be left to 'experts'. Get real. You don't need to be an expert to know that someone with a cock is a man and shouldn't be in women-only spaces. Or that lesbians with penises is a preposterous idea. Or that putting male rapists in women's jails is psychotic. Or that a charity whose trustees until quite recently included a paedo-adjacent academic and which allegedly sends out breast-binding materials to teenage girls behind their parents' backs is not fit for any kind of purpose whatsoever. The attempt to turn trans into an issue for 'experts' alone is a cynical effort to sideline the common sense of women and men who just know it is morally wrong to carry out mastectomies on healthy young women and to give drugs to gay boys in order to 'fix' them.
Then there was the performative neutrality in Norton's stance, his pose as just a 'bloke on the telly' who doesn't want to get involved in this clash. But he is involved. He has taken sides. That was clear from his use of phrases like free speech has consequences and 'trans kids'. These are not impartial terms. They're the mottos du jour of the new elites. They are indicators of allegiance to contemporary ideologies, in this case the ideologies of cancel culture and innate transness respectively.
It has been uncovered that, a few years ago, Norton reportedly donated £1,500 to a young woman's fundraiser to have her breasts removed so that she could live as a 'man'. That was reported in the Mirror. To the best of my knowledge Norton has never disputed this news report. If you are donating funds towards the carrying out of mastectomies on young women who don't need them, then you're no mere 'bloke on the telly' – you're a participant in a body-mortifying religion that many of us consider to be misguided and dangerous.
I think the main issue with people like Norton is that they never think they themselves will be cancelled. Like the woke left more broadly, certain celebs are fine with cancel culture because they know it is primarily aimed at people with supposedly 'unfashionable' views – like, erm, that people with penises are men – whereas they hold 'fashionable' views only, all the correct-think, and thus they're safe. Usually that's true. But in this case it has backfired. People angered by Norton's reluctance to call out the hounding of Rowling have gone looking for his 'speechcrimes', and they've found stuff.
Most shockingly, there's the time Norton put on a fat suit to mimic Jade Goody, the Big Brother contestant, since deceased. Kitted out in grotesque rolls of fake flab, Norton also sported shaving foam on his chin, to symbolise spunk. She was a slapper, geddit?! As one journalist said a few years back, Norton and other celebrities' mockery of working-class Jade was 'class hatred at its most virulent'. 'Common as muck, thick as shit' – that was too often the cultural elite's view of this girl from Bermondsey who achieved celebrity before her death at the age of 27. Watching woke types who go on and on about fatphobia and classism (which they don't actually care about) rushing to Norton's defence is interesting, is it not?
Here's the thing: Norton's fat-slag ridicule of Ms Goody was infinitely more offensive than anything JK Rowling has ever said. All Rowling wants is for men to stay out of women's spaces – it's hardly Nazism, is it? I'd go further and say that Norton's Goody act was more offensive than anything John Cleese has said, too – Cleese being one of the men 'of a certain age' that Norton alluded to in his cancel-culture chat at Cheltenham. And yet Norton thinks they should face accountability culture, but not him? Make it make sense, Graham.
My view is that no one should be cancelled. Not Cleese, not Norton, and certainly not Rowling, who has hilariously been proven right on absolutely everything to do with the trans issue. But I'm intrigued by the colossal level of arrogance it must take for someone with that repulsive Jade Goody skit in his closet to publicly pontificate on the cultural sins of others. Bigot, heal thyself.
Let's be honest – accountability culture is a euphemism for sidelining and silencing people with supposedly unacceptable views. Enough. Let everyone speak. Let a thousand opinions bloom. Come back to social media, Mr Norton. Meghan Murphy, Graham Linehan, Donald Trump too – let them all back on. Cancelling people is for tyrannies.
Brendan O'Neill is spiked's chief political writer and host of the spiked podcast, The Brendan O'Neill Show. Subscribe to the podcast here. And find Brendan on Instagram: @burntoakboy
To enquire about republishing spiked's content, a right to reply or to request a correction, please contact the managing editor, Viv Regan.