General Hunt's coup
The new chancellor has taken over the government without a shred of democratic legitimacy.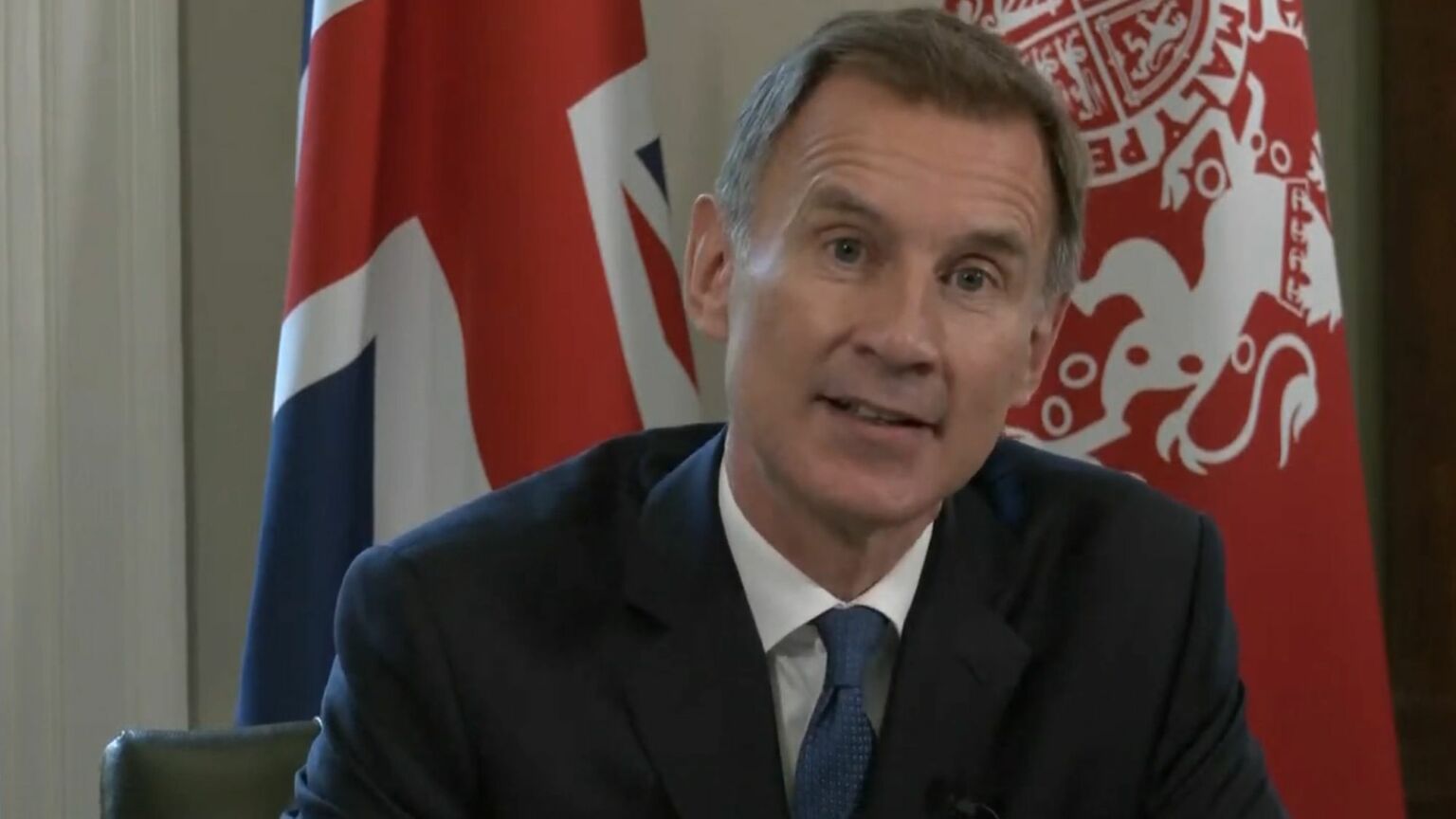 Jeremy Hunt now runs the country. Those are six words I never thought I'd write, given the hapless Cameroon's two failed attempts to become Tory leader. But following his ascension to the position of chancellor on Friday, appointed by Liz Truss after she sacked Kwasi Kwarteng, Hunt has become PM in all but name.
Keen to 'calm' – or rather, give in to – the demands of the markets, which have been going haywire since Kwarteng's not-so-mini budget three-and-a-half weeks ago, Hunt has taken an axe to Truss's entire tax-cutting agenda. He did the media rounds on Saturday – warning that taxes would go up and spending cuts would be made, in complete contradiction to what Truss was saying as recently as last Wednesday.
This morning, in a broadcast statement, he went further – announcing that almost all of the mini-budget was to be scrapped, from the penny off income tax to the freeze on booze duty to the payroll working reforms. In a final body blow, he announced that the energy-price guarantee – by far the most expensive part of the mini-budget – will be shortened from two years to six months, after which point relief will become more targeted.
The energy-price guarantee was the only part of Truss's budget that she had left to shout about. At PMQs last week, she chided Keir Starmer for not supporting her plan and for setting out an alternative that would only last six months. She asked if the Labour leader was happy for pensioners to go cold in the spring. Now, her own plan will end after… six months, at the behest of Hunt. This is not so much a u-turn as it is a final act of humiliation.
Who elected PM Hunt? In just a few days he has fundamentally altered the UK's economic course – taking his lead not from voters, but from markets and meddlesome bodies like the IMF. Now, as I wrote on Friday, Liz Truss's unpopular mini-budget didn't have a democratic mandate, either. Just 81,326 Tory members put her into No10 six weeks ago, a fraction of one per cent of the voting population. But that's 81,326 more than Hunt got, given he was knocked out in the first round and never got anywhere near the final members' ballot.
Turning on the TV on Saturday morning, to see Hunt staring blankly down the camera, I felt I got a glimpse of what it must be like waking up in a country after there's been a military coup – shocked to find that some general has replaced the usual news anchor. What's weirder still is that Truss – with her authority completely drained from her, and without even the pretence of political principle left – essentially invited him in to stage this hostile takeover of her own government.
You don't need to be a keen advocate of Trussonomics – we at spiked certainly aren't – to be alarmed by all this. Had her unpopular and incoherent agenda been defeated at the ballot box, that would be another thing entirely. Instead, she has been undone by market frenzy and a hysterical media and finally finished off by a technocratic empty suit in the form of Hunt – precisely the sort of politician that we'd thought had been cast into the wilderness by the populist revolts of the past six years or more.
Those on the left luxuriating in Truss's misfortune should especially have a word with themselves. The lobotomisation of the government has only emboldened financial markets and technocracy over democracy, empowering these unaccountable forces to dictate government policy and bring down politicians. And all this has elevated Hunt, a veteran of Cameron-Osborne austerity who, with his plan for tax hikes and spending cuts, is apparently keen to relive the good old days.
Your views on Liz Truss's mini-budget are now utterly irrelevant. This is about democracy – that old-fashioned principle that we should be able to decide the direction of our nation. The people should not be bystanders in their own democracy, especially in such serious times. We needed a General Election before General Hunt's coup – but we need one even more so now.
Tom Slater is editor of spiked. Follow him on Twitter: @Tom_Slater_
Picture by: YouTube / The Telegraph.
To enquire about republishing spiked's content, a right to reply or to request a correction, please contact the managing editor, Viv Regan.