Why Liz Truss has crashed and burned
She has no mandate and no clue what she is doing. Britain deserves better.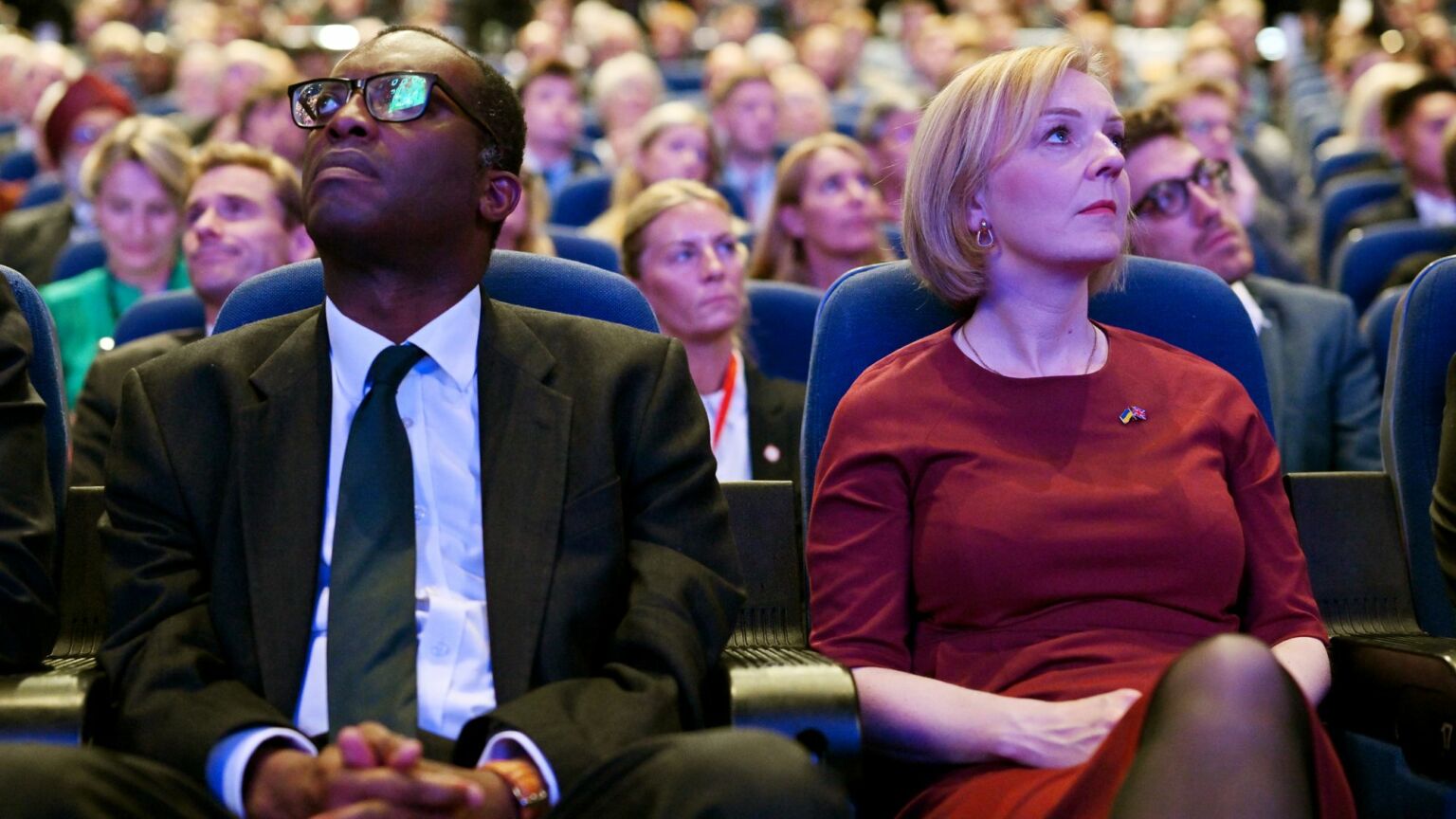 It's not going well, is it? I have things in my fridge that are older than Liz Truss's premiership, and yet she has already presided over market turmoil and plunging poll numbers following her not-so-mini budget, delivered by Kwasi Kwarteng just three weeks ago. Now, Kwarteng has been sacked as chancellor, sacrificed in an attempt to mollify voters and the markets.
In what should really be Truss's honeymoon period as PM, she is commanding the support of just nine per cent of the electorate. This is what pollster and academic Matthew Goodwin calls 'Prince Andrew territory'. Ouch. She is even more unpopular than Boris Johnson and Jeremy Corbyn were at their own respective nadirs.
Meanwhile, a visibly exhausted Tory Party is polling at just 19 per cent. Truss appears to have almost overnight turned Keir Starmer's soggy blancmange of a Labour Party into a would-be 'party of government'. Labour is now more than 30 points ahead of the Tories in many polls, sparking talk of a John Major-style wipeout or worse.
Truss is today being forced into another humiliating u-turn, which will only batter her authority further. At a No10 press conference this afternoon, Truss is expected to announce plans to raise corporation tax, dropping a key plank of her tax-cutting economic strategy.
How did we get here? Truss has no doubt been hit with a level of market hysteria. The UK economy remains weak and exposed – arguably more so than most – in the midst of our global, war-stoked economic crisis. But it is not entirely clear that Truss's bungs to the rich justified the market response, with global economic elites treating Britain as if we were a crumbling banana republic.
Indeed, you can't help but detect a certain desire on the part of the international set to punish wayward Brexit Britain, or at the very least make the most out of our misfortune. The outrageous, unprecedented interventions of the IMF – first blasting Truss and Kwarteng for their mini-budget, now all but explicitly saying they should beat a hasty retreat – are a case in point.
Without a doubt, the budget was incoherent, badly communicated and totally inadequate to the scale of the problem. But as Phil Mullan argued on spiked recently, it only really acted as a trigger for a meltdown that was long in the making – bringing the underlying fragility of the UK economy out into the open.
Any democrat should also be alarmed by a situation in which jittery financial markets and a permanently hysterical media can essentially dictate government policy and despatch chancellors at will. The problem for Truss is that, as well as having all the political nous of a draught excluder, she has no democratic mandate, either. No wonder everything is falling apart.
Only a handful of Tory members voted for Truss's rightwards change of economic direction. Voters, including the Red Wall voters the Tories picked up at the last election, remain unsurprisingly unconvinced by her free-market bromides. They also backed Brexit to take back control of politics, not to be administered harsh medicine by an unelected PM convinced she knows best.
No one is born with their views, of course. Minds can be changed. But first you have to persuade them. Especially if the policies you favour are, by your own admission, 'unpopular'. Instead, Truss went to ground after the mini-budget, disappearing from the airwaves for days. Some might call this conviction, but it is a funny kind of conviction when it is held behind a closed door.
The market meltdown and public backlash seemed to take Truss completely by surprise, testament again to her formidable instincts. Had she bothered to make the case for her policies to the public, she would have quickly realised that they were a non-starter. Or at the very least she would have been able to lay the groundwork for this abrupt change of direction. She did none of this.
There is a place for leadership in democratic politics – for leaders to lay out a vision, use their judgement and take the country with them. But Truss thought she could bypass the electorate entirely. Now, her claims to Iron Lady-like leadership are left lying in tatters, too, having sacked her chancellor and closest political ally over a botched budget we all know she at the very least co-wrote.
We live in difficult and maddening times. The consequences of every failed orthodoxy – from Net Zero to lockdown to never-ending money-printing – are coming home to roost all at once. Combine all that with a hysterical media and you wonder if anyone could ever lead us out of this. But what we need right now is more democracy, not less – to puncture elite groupthink, fortify the nation and chart our way through these choppy waters together.
Liz Truss thought she could do without the wisdom of the crowd. And her government is about to pay the ultimate price for it.
Tom Slater is editor of spiked. Follow him on Twitter: @Tom_Slater_
To enquire about republishing spiked's content, a right to reply or to request a correction, please contact the managing editor, Viv Regan.