Tulsi's too good for the Democrats
This sclerotic party clearly has no room for free thinkers.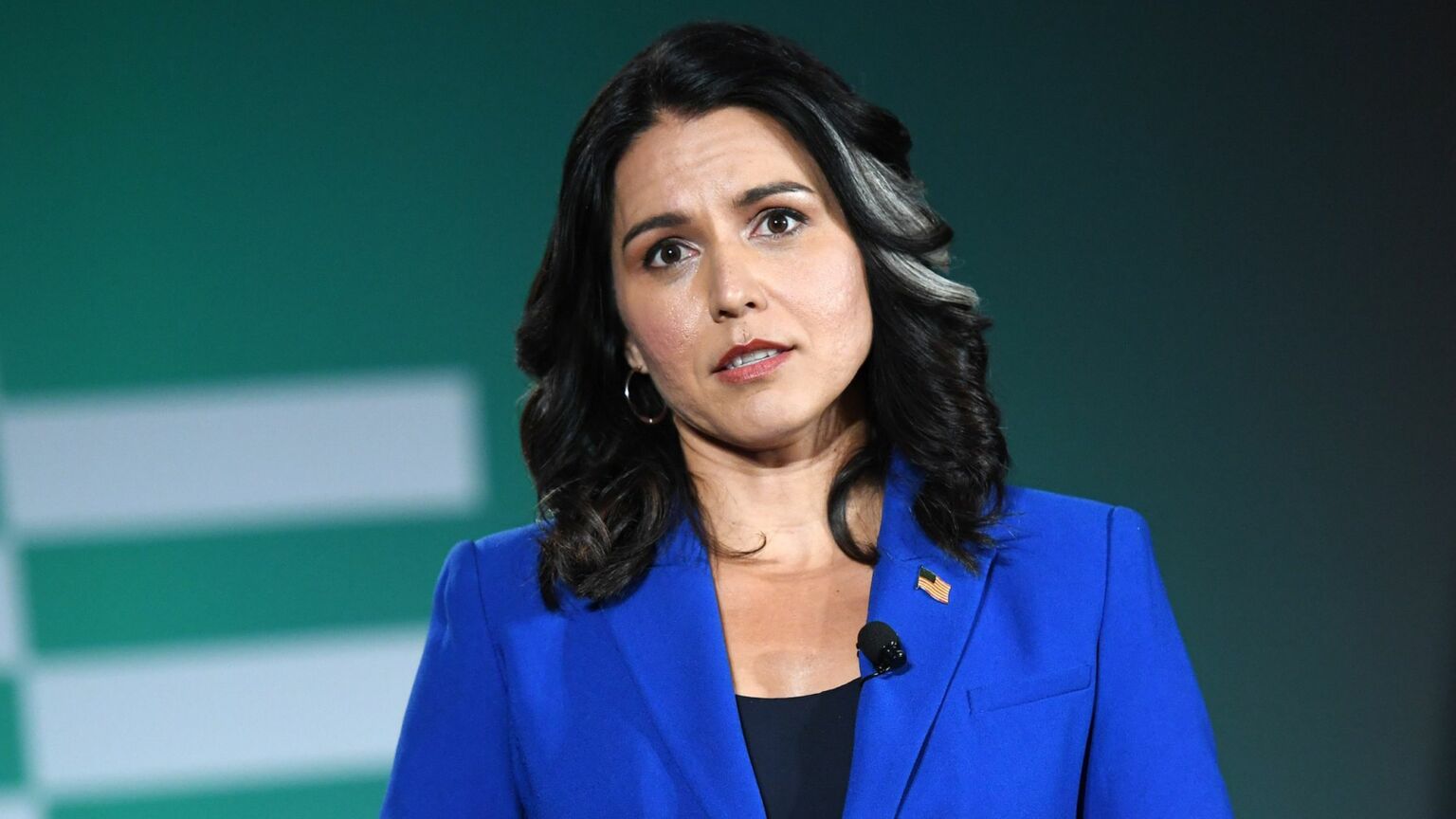 So Tulsi Gabbard's out. The 2020 presidential hopeful and scourge of woke saps everywhere has walked out on the Democratic Party. She says she can no longer remain in a party that is 'under the complete control of an elitist cabal of warmongers who are driven by cowardly wokeness, who divide us by racialising every issue and stoking anti-white racism'. Ouch. Now that's how to make an exit. Gabbard's 30-minute video bidding a firm farewell to the Dems is one of the most explosive and well-executed political resignations I've seen in years.
The rupture has been a long time coming. Gabbard, with her longstanding opposition to wars of regime change and her articulate bristling against the divisive ideologies of wokeness, has been skirmishing with her party for years now. The modern Dems love those things, you see. Hillary Clinton and her haughty coterie of advisers love nothing better than a war to depose a government they don't like. Who can forget Hillary's cackle when she heard Gaddafi had been killed? Joe Biden seems fond of violent foreign meddling, too. His insistence earlier this year that Putin 'cannot remain in power' may have been a gaffe, later walked back by his long-suffering aides, but it was a revealing one. It spoke to Gabbard's concern that mad Dems might unwittingly be 'dragging us ever closer to nuclear war'.
As for the 'cowardly wokeness' Gabbard reprimands – that post-truth, post-freedom creed now infects virtually every wing of the Dems. From the Biden administration's giddy embrace of the reality-denying ideology of transgenderism to its casual racialisation of public life – remember that Biden made his pick for the Supreme Court entirely on the basis of skin colour – this is an establishment wholly corrupted by identity politics.
Gabbard, in contrast, prefers common sense and universal truth to identitarian lunacy. In late 2020, when she was still the Democratic representative for Hawaii's second congressional district, she introduced a bill stating that only biological females – ie, women – should be allowed to take part in women's sports. No blokes allowed. She has also slammed critical race theory and its promotion by a 'power elite' that's trying to 'tear us apart based on the colour of our skin'. Of course, for doing these things, for defending women's rights and the MLK vision of a colourblind republic, she was denounced by the fake-left mob as transphobic and racist. That's how messed up politics has become – defend female equality and you're a bigot; oppose racial thinking and you're a racist. No wonder Tulsi feels she can't be around these people.
In her resignation statement, Gabbard brilliantly sums up the moral disarray, the moral rot in fact, of the woke elites that dominate not only in the US but in much of the Western world. They 'actively work to undermine our God-given freedoms', she says. They are 'hostile to people of faith'. They 'demonise the police but protect criminals at the expense of law-abiding Americans'. It is all indisputable. We've seen police forces be 'defunded' in the US, with dire consequences for working-class communities. Bashing religious rednecks – people who 'cling to guns or religion', as Obama called them – is all the rage among coastal elites. And from their deployment of cancel culture online to Biden's hysterical fearmongering over 'domestic terrorists' who might need to be curbed with the brute instrument of law, these people are clearly allergic to liberty. Gabbard believes in freedom, which means the Democratic Party isn't the home for her.
One of the most striking things Gabbard says in her long goodbye is that the Biden elites even 'weaponise the national security state to go after their political opponents'. She's clearly referring to the way the deep state has been hounding Trump of late. Rummaging in his Florida home for proof of wrongdoing, whispering insanely about his being a Russian stooge, telling Facebook to limit access to the story of Hunter Biden's laptop, lest it make Joe Biden look bad and Trump look good. That the left has been silent on these sinister activities, or has actually celebrated them, is profoundly concerning. It suggests some now prize landing tribal blows on Trump more highly than political freedom. Gabbard doesn't, though. She has principles. You don't need to agree with everything she says – I'm not down with her position on Ukraine, for example, where I think she badly downplays the agency of the Ukrainian people's fight for national liberation by exaggerating America's involvement in it all – to recognise that.
Predictably, she's being scolded by establishment bores following her resignation. She always has been. Hillary once dusted down McCarthyism to denounce Gabbard as a Russian robot, doing Putin's bidding. This refashioned Red Scare has been in evidence since her resignation, too. Democratic mover Jon Cooper said 'Hallelujah!' about her leaving the party – 'Putin ass-kisser is finally leaving the Democratic Party… Good riddance, traitor!!!' The use of such extreme, intolerant language sums up how unhinged much of the Democratic establishment has become, and how insanely unforgiving they are of any apostate who dares to call out their warmongering and authoritarianism.
Commentators are gunning for Gabbard, too. Bill Kristol says she has 'definitively [signed] on to the axis of authoritarian apologists'. She's 'pro-Assad and pro-Putin', he wails. Kristol, as an arch-neoconservative, played a key role in advocating the barbaric invasion of Iraq in 2003, a war that Gabbard, as a soldier in the Hawaii Army National Guard, found herself fighting in. You could not ask for a better illustration of America's out-of-touch, decaying elites – a man who cheered on a war that was based on a pile of lies denouncing a woman who ended up in that war as an apologist for authoritarians. Some of Gabbard's persecutors have no shame whatsoever.
One of the main criticisms being made of Gabbard is that she's leaving politics to pursue the culture war. She just wants to be a rich Fox News firebrand. This idea that it's the likes of Tulsi who are whipping up the culture war is so false. It's far more accurate to say she is resisting the culture war. It's the people who say men can be women, and that white people are wicked, and that millions of Americans are 'deplorables' or 'semi-fascists' who are waging a war on reason and freedom. All Gabbard wants to do is challenge such irrationalism and illiberalism because, as she says, 'I believe in a government that's of the people, by the people and for the people'. Sounds good to me.
To enquire about republishing spiked's content, a right to reply or to request a correction, please contact the managing editor, Viv Regan.