There is nowhere to hide from the culture wars
Former Icelandic PM David Gunnlaugsson explains why politicians need to get serious about wokeness.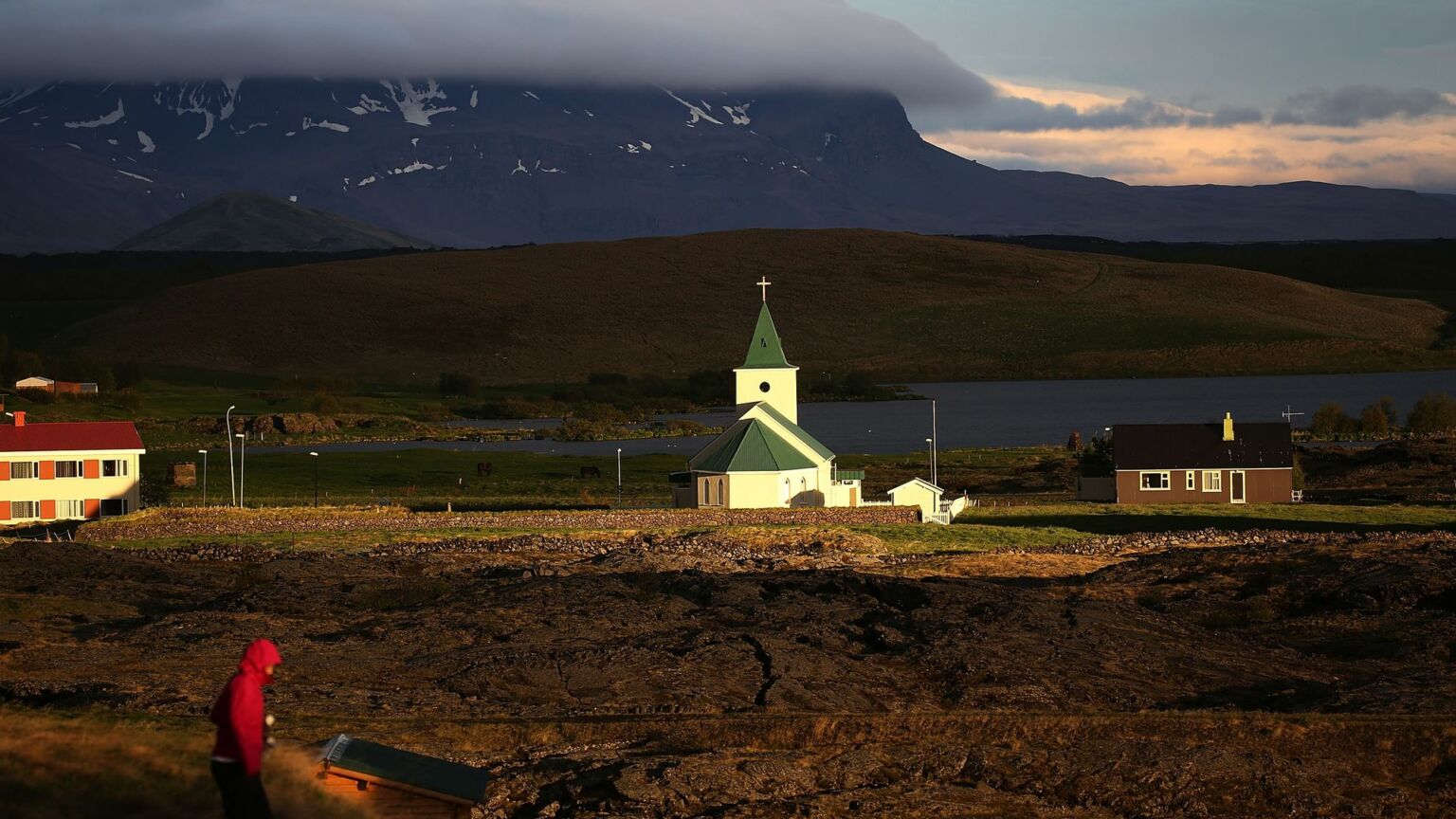 My country, Iceland, may be small, but it is quick to absorb all the latest fashion trends – in everything from clothing and gadgets to politics.
Wokeness has not passed Iceland by, either. In fact, Iceland, like other Nordic countries, has provided fertile ground for some of the most intrusive and authoritarian forms of wokeness.
The Nordic states like to see themselves as 'better' than other countries. We feel that we have a responsibility to set an example on the world stage. And so the governments of Nordic countries compete enthusiastically to come out on top in every international ranking that is promoted by NGOs and pressure groups. And we even make laws and policies explicitly to this end.
As the Nordic countries try to out-woke each other, they are adopting ever more radical policies. And the more radical the proposal, the less debate there will be before it is adopted. Most politicians have either no idea about the content or the consequences of the legislation they are voting on – or they are simply too afraid to speak out. They're afraid because merely asking questions of a politically correct bill can get you branded a bigot or a 'phobe' of some sort.
So, if the stated purpose of a bill is to increase the rights and protections of 'marginalised' groups, few will dare question it. Politicians that support these laws will get to enjoy flattering headlines. Those who draw attention to any damaging consequences will be personally attacked.
You will often hear from politicians that members of the public aren't all that interested in the culture wars. They say people are far more concerned about bread-and-butter issues, like the economy and healthcare. And there is a grain of truth to this. The public will generally put up with right-on lawmakers as they get on with their daily lives. Even many of those who cannot stand the woke agenda hope that if they ignore it, it will soon go away. They expect it to collapse under the weight of its own contradictions.
Such optimism is misguided. Wokeness will continue to spread, despite its logical fallacies and damaging consequences. After all, these are already well known by now.
Besides, simply looking away from the culture wars is not an option. The culture wars affect and shape every single other political issue today. That's why politicians and voters need to start taking them more seriously.
This certainly applies to the UK. Just look, for instance, at how the culture wars have affected healthcare. The scandal of the Tavistock Centre – the NHS's specialist gender-identity clinic for children and young people – is a case in point. The Tavistock was meant to help vulnerable children. But it has instead been allowed to use taxpayers' money to promote a zealous trans agenda – harming the mental and physical health of many children in its care in the process. That it has now been ordered to close by the NHS is cold comfort. Woke obsessions, from racial identity politics to gender-identity theory, are endemic across the NHS and are preventing it from doing its job properly.
The same goes for law and order. The UK Home Office just released crime-outcomes statistics for England and Wales for the year 2021-22. The proportion of crimes resulting in a charge and / or summons now stands at just 5.6 per cent. And it has been falling for years. At the same time as the police are failing to solve actual crimes, they are eagerly embracing many aspects of wokeness. They take the knee at BLM protests, they guard eco-protesters disrupting traffic and they police jokes on the internet, lest someone somewhere be offended. Indeed, just last month, 51-year-old Darren Brady was arrested by police officers merely for sharing a meme satirising the trans-inclusive 'Progress Pride' flag.
Wokeness has even affected British foreign policy. In recent years, the UK's own right-on politicians and commentators have constantly presented their own country as institutionally racist, intolerant and generally hopeless. That has affected the UK's standing and influence in the world. Nations with little concern for human rights now happily tell the UK and other Western countries that they will not be lectured by self-professed racists and imperialists.
Education has also been seriously undermined by wokeness. The teaching of reading, writing and arithmetic is too often neglected, while woke concerns take up more and more time in the classroom. Children should be taught to be literate and numerate. Yet schools seem to be more interested in encouraging them to question their gender identity and to recognise their white privilege.
Environmental issues have also been clouded by woke posturing. Virtue-signalling and shutting down debate – those key woke traits – are now central to environmental activism. The end result is environmental policies that are expensive, economically damaging and usually without any environmental benefit.
In Iceland, for example, environmentalists want to reduce our production of aluminium (we are the second biggest producers of aluminium in Europe). They argue that its production produces too much CO2. The consequences of such a policy would be dire. The Icelandic economy would be devastated. And there would be no environmental gains, either. Aluminium production would almost certainly just move to China, where it would generate much more CO2.
This woke environmentalist posturing makes no sense. Nearly 100 per cent of Iceland's electricity is produced sustainably, using hydro and geothermal power sources. This leaves us little scope for quickly cutting emissions. Nevertheless, the Icelandic government has set a target for reaching Net Zero by 2040, and then it changed the target to 2035 – simply to outdo other nations. This Net Zero target was put into law without any idea of how to achieve it or what it would cost. The same goes for many other Western countries, which have embraced arbitrary, virtue-signalling Net Zero targets. They seem intent on dismantling their economies while the Chinese laugh all the way to the coal mine.
The economy itself, beset with out-of-control inflation, is now also a battleground for the culture wars. As it stands, woke dogma, disconnected from reality, will cost our economies dearly. It will lead to bad investments – as money is diverted into firms with the right woke credentials. Regulations will also be imposed on companies to meet woke goals. This will hamper growth and disadvantage smaller companies, even if it is welcomed by big multinational businesses. Trying to maintain a healthy economy is complicated enough. When prosperity is no longer the primary goal, it is virtually impossible.
Far more damaging than all this is the way the culture wars are eroding the fundamentals of meritocracy. A cohesive society, in which people believe that the rules are fair and apply equally to everyone, provides the ideal foundation for economic growth. Hard work should be rewarded. And it should be possible for people to improve their lives, to work their way up and to buy a home. But when groups are pitted against each other on the basis of identity, when some are promoted at the expense of others on the basis of their fealty to woke dogma, when diligence and enterprise are looked down on, this damages not only the economy, but social cohesion, too.
There are seemingly endless ways in which woke is influencing and affecting vast areas of social and political life right now. Just think of immigration, human rights, sports and even farming (just ask the Dutch).
If we ever want to achieve any progress on the big issues – from the economy to health to education – then the culture wars must be fought and won.
If anything, the term culture war does not capture the gravity of what we are facing right now. It is a woke onslaught, a cultural insurrection. And it is affecting and damaging every aspect of political and social life today. It even threatens democracy itself.
For years politicians have been outsourcing their decision-making to experts, 'independent' committees, NGOs and many others. In some ways this is nothing new. But it has been getting steadily worse over recent years. And it has allowed woke activist groups to greatly increase their influence.
In Iceland, for example, ministries routinely seek guidance on legislation from pressure groups. Sometimes they even allow these groups to draw up whole bills. In recent years, activists have even been hired to work in the ministries directly. And so the woke sit at both sides of the table.
And then there are the bureaucracies themselves. Many civil servants working for Western government bodies share the same woke metropolitan outlook. This also keeps the politicians in line. So, when a minister wants to implement a measure that does not chime with the values of the woke, the minister will not only be made aware of any legal and practical difficulties that the measure may encounter – he or she will also be told that carefully selected 'stakeholders' will need to be consulted for their input.
Writing in The Times recently, former equalities minister Kemi Badenoch gave a poignant description of how this works in the UK. In one example she gave, civil servants attempted to push back on her move to abolish gender-neutral lavatories: 'I had civil servants writing on the notice which I had put out saying that "you can't say that" and "we need to check whether that's something you are allowed to say".'
So voters and politicians need to take the woke insurrection seriously. It shapes every issue that affects our lives. And above all, it limits our ability to exercise democratic control over how our countries are governed.
The woke have far too much power over the future direction of society. That is why we must take the culture wars seriously. It's time to fight back.
David Gunnlaugsson is a former prime minister of Iceland.
To enquire about republishing spiked's content, a right to reply or to request a correction, please contact the managing editor, Viv Regan.