Labour: derailing working-class power
From Brexit to the rail strikes, Labour is always on the wrong side of workers.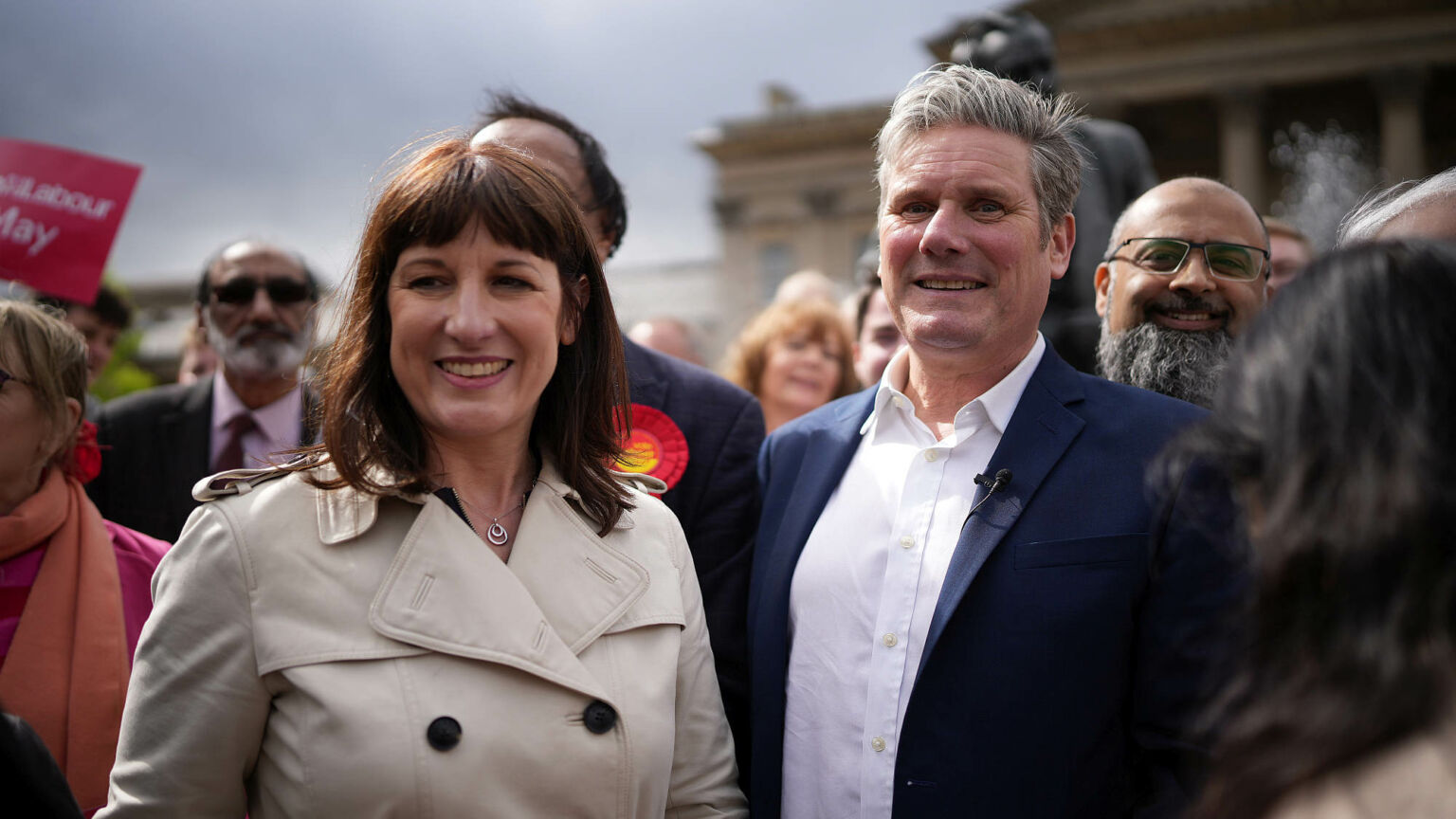 Members of the Labour shadow cabinet are refusing to back next week's rail strikes in England, led by the National Union of Rail, Maritime and Transport Workers (RMT).
Labour leader Sir Keir Starmer announced on Friday that the strikes should not go ahead. Shadow chancellor Rachel Reeves has also refused to back next week's walkout by rail staff. 'I am not a train driver – I want to be chancellor', she told Sky News, a revealing, careerist slip if ever there was one. 'If I was, I would be doing everything within my power to avert these strikes.'
So, there we have it. It's called the Labour Party, but it's not too keen on representing the interests of the labouring classes after all. In fact, Labourites often sound identical to the dreaded Tories when it comes to castigating the oiks for not knowing their place. Labour's London mayor, Sadiq Khan, regularly opposes strike action and exhorts striking Tube drivers to 'get back to work'. So much for a radical and principled opposition to 'Tory scum'. They sound just like them.
More generous commentators argue that the Labour Party is in a 'difficult political situation'. Starmer's party has to cosplay at being a 'workers' party', but is more keen to avoid being on 'the wrong side of public opinion' – that is, the anti-union middle classes, Network Rail and the rail-company bosses. This is not necessarily 'public opinion', but rather certain sections of society which Labour wants to ingratiate itself with. As with Starmer's disastrous stance on Brexit three years ago, the Labour Party's preference is always to court their friends among the 'respectable' middle classes.
At a time when ordinary people are being squeezed by hikes in fuel and food bills, a return to collective action to negotiate higher wages would resonate with millions. Gary Smith, general secretary of the GMB union, says he wants a 'bold stance taken by Labour' – as would many who are hit by spiralling living costs and are disillusioned by Johnson's rudderless government. But that's not going to happen because Labour is actively hostile to ordinary people's political demands, even more so than the Tories. After all, it was Starmer, not Johnson, who wanted to overturn working-class voters' decision to leave the European Union. Now he's lining up with the elites to bring the hammer down on union demands.
Starmer is not alone in denouncing the RMT. MPs and supporters around the Labour Party have long smeared the RMT leadership for supporting Brexit. In 2019, Labour MP and Corbyn supporter Clive Lewis even compared RMT assistant general secretary Eddie Dempsey to British Union of Fascists leader Oswald Mosley. It must be news to the thousands of black workers on the London Underground that they're represented by a supposed racist. This name-calling may impress a few millennial identitarians in London, but it is hard to believe it will turn the heads of ex-Labour voters in Red Wall constituencies. No wonder voters still see Johnson as a better leader than Starmer.
The rail strikes give the lie to the notion that ordinary people are too mollified by tabloids and light entertainment to take action to protect their livelihoods. Rather than ordinary people letting the Labour Party down by not being radical enough, once again it is the Labour Party that is not bold enough to back workers' interests. Of course we've been here many, many times before. Labour supporting striking unions is now about as likely as Rachel Reeves becoming a train driver – or indeed chancellor of the exchequer.
Neil Davenport is a writer based in London.
No paywall. No subscriptions.
spiked is free for all.
Donate today to keep us fighting.
Donate online
To enquire about republishing spiked's content, a right to reply or to request a correction, please contact the managing editor, Viv Regan.