The Online Safety Bill would treat us all like children
The UK government is actively encouraging Big Tech censorship.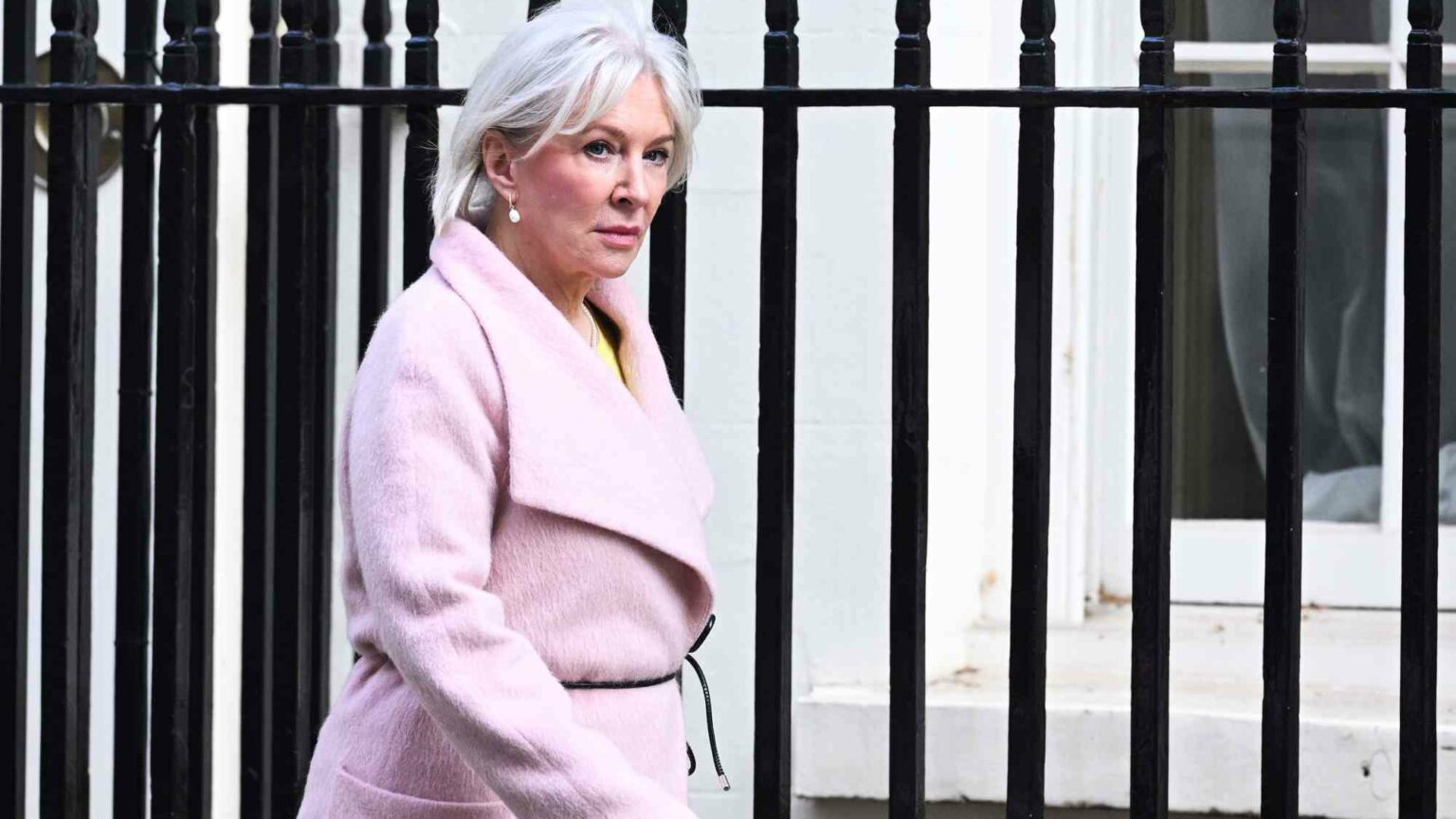 The Online Safety Bill is 'a complex, groundbreaking bill', according to UK culture secretary Nadine Dorries, writing in Monday's Telegraph. 'It has a very simple guiding principle at its heart: we must do more in the digital age to protect children online.'
Talk of protecting children has dominated debate about the Online Safety Bill, which whizzed through a second reading in the House of Commons on Tuesday night. Indeed, ensuring children's safety is perhaps the most compelling argument put forward by advocates of this sweeping piece of legislation. But this also mischaracterises the bill and obscures its huge scope.
As it stands, the bill will require online platforms to prevent children from accessing content that could be deemed 'psychologically harmful' to them. The bill goes well beyond limiting access to, say, pornography or other content parents would understandably want their children protected from. It could, for instance, mean targeting platforms showing the war in Ukraine or featuring discussions about abortion and other more adult themes.
What's more, it puts the onus on the tech giants to pinpoint and filter out such content. Are Silicon Valley corporations, overseen by Ofcom, really in the best position to judge what might be deemed 'psychologically harmful' to children? There is a real danger that this legislation will simply further outsource parental responsibility – in this case, to faceless corporations and regulators.
The bill gets messier the further you dig into the details. For instance, it requires online content providers to treat every user as if he or she is a child, unless he or she can prove otherwise through age assurance or age verification – which essentially means entering a driver's licence, passport or credit card.
This is the return of the Porn Laws, the Tories' unsuccessful attempt to introduce age-verification procedures for accessing online pornography. Like that failed piece of legislation, the Online Safety Bill would mean hiding swathes of online content from adults, until they log in to a search engine, video-sharing or social-media site with an age-verified account. This would present a considerable data-security and privacy risk to every internet user.
But that is only the start of how adults will be implicated in this supposed effort to protect children. Much of the bill imposes duties on companies that will affect all users, not just the young. There is, for example, a legal duty to use 'proportionate systems and processes' (that is, algorithms and automated content-removal systems) to ensure users do not encounter illegal content, including hate speech. There is already significant empirical evidence that placing liabilities on companies like this leads to an 'over-removal' of content, as perfectly legal content is taken down by automated systems, 'just to be on the safe side'. This will affect all online users, regardless of age.
Moreover, platforms will also have a duty to remove, upon user reports, anything that they 'reasonably consider' to be illegal. Under a new criminal offence attached to the Online Safety Bill, this will include speech deemed likely to cause 'psychological harm' to a 'likely audience' – an attempt, it is claimed, to tackle online trolling. This is a recipe for the easily offended to claim that they are distressed by a certain piece of speech. It would put pressure on platforms to remove the supposedly harmful content or risk a large fine.
Perhaps the most egregious parts of the bill focus on tackling content deemed 'harmful' to adults. Under the prospective legislation, the government would have the power to designate categories of content as, for example, 'disinformation'. Larger platforms, under the threat of large fines, will then be required to remove such speech. These provisions could easily be used by current or future governments to silence debate – indeed, shadow culture secretary Lucy Powell has already raised concerns that the bill is too soft on 'incels' and 'climate deniers'.
Meanwhile, the bill's 'free speech' protections are extraordinarily weak. The platforms will be required to 'have regard' to free speech, but this is clearly overwritten by the explicit duties to remove 'harmful' content. Tech companies will be required to be 'consistent' in their application of terms and services. But this could lead to an even more cautious approach to content in order to avoid accusations of bias.
And we're still barely scratching the surface of the damaging consequences of this bill. For example, the bill will put huge regulatory burdens on over 25,000 companies. Many overseas companies may simply block access for UK users to avoid the cost of complying and the associated regulatory risk. After all, that was what over a thousand US news websites did following the introduction of the European Union's General Data Protection Regulation (GDPR) in 2018.
In her Telegraph piece on Monday, Dorries managed to misname the Online Safety Bill, calling it the 'Online Harms Bill' instead. Her confusion reflects the confused nature of the bill itself. This is a sprawling, illiberal piece of legislation that will do great harm to us all.
Matthew Lesh is head of public policy at the Institute of Economic Affairs.
To enquire about republishing spiked's content, a right to reply or to request a correction, please contact the managing editor, Viv Regan.