Why Will Smith deserves a second chance
No one should lose their career over a single transgression.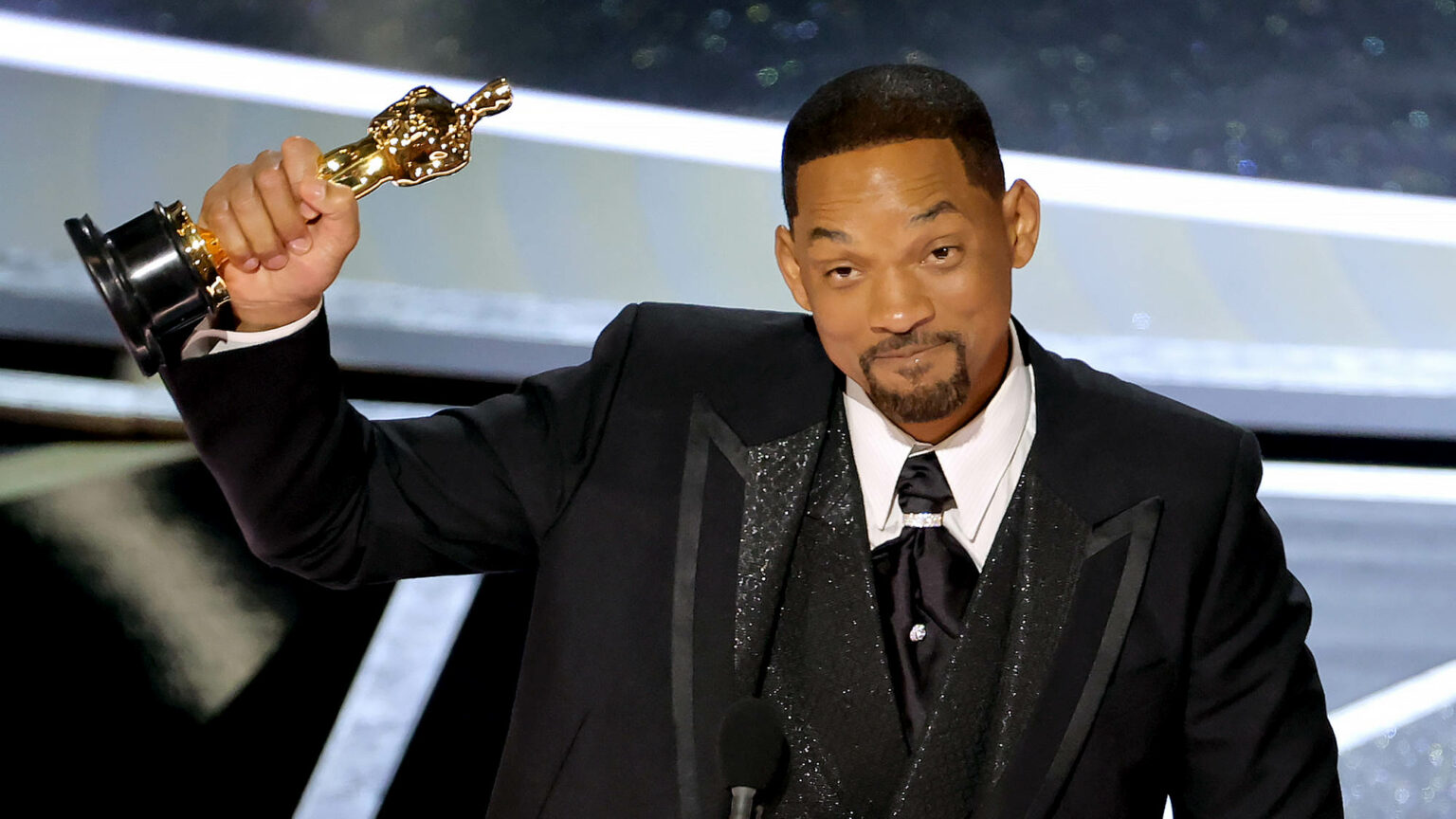 The vast majority of right-thinking people can agree that Will Smith was wrong to slap Chris Rock at the Oscars last month. Even among the thousands of think pieces and flaming-hot takes connecting the slap to everything under the sun – from racism and sexism to Trump and Ukraine – there was still a discernible consensus that the slap was a bad thing.
Smith himself seems to agree. He has apologised profusely, describing his actions as 'shocking, painful and inexcusable'. And he has offered his resignation to the Academy.
So what happens next? Rock, the victim in all this, has declined to press charges. And the Academy has launched its own investigation and disciplinary process.
In a sane world, that would probably be the end of it – or near enough the end of it. It would be a matter for Smith, Rock and the Academy to sort out.
But we don't live in a sane world. We live in a world that is increasingly unforgiving. A world where judgement is swift and punishment is harsh. Where apologies count for nothing and forgiveness is out of reach. And because of this, there is a very real possibility that Smith's televised moment of madness could cost him his career.
In the past week, it has been reported that bosses at Smith's talent agency, Creatives Artists Agency (CAA), have considered dropping him from their books.
Promising film projects have now stalled. Netflix has paused production on its upcoming Will Smith action vehicle, Fast and Loose. And Sony has put Bad Boys 4 on hold.
Emancipation, an Apple-backed Will Smith project, is currently in post-production. It was slated for release later this year, but now its fate is uncertain.
Even a planned biopic of Smith is now considered untouchable, with Netflix and Apple quietly removing their bids for the project.
Less than two weeks ago, Smith was one of Hollywood's most bankable and beloved actors. After all, he has starred in blockbuster films for over three decades, having previously made it as a rapper and as the star of The Fresh Prince of Bel-Air, one of the most successful and influential sitcoms of all time. And lest we forget, on the night of his famous transgression, he won the Oscar for Best Actor. But now he is being treated as a pariah.
This is not a one-off. It is a product of the increasingly unforgiving culture we now find ourselves in. Transgressions of all kinds are now punished with a modern form of excommunication. Once guilt has been determined, there is no going back, no reflection and no chance to put someone's actions into proportion. Nor does the offender get a chance to defend himself.
So, Will Smith did something wrong. On that, most of us can agree. But does he really have to be pushed out of a career? Must he really never appear in a major film again? Is his likeness really so offensive to us now that we can no longer enjoy his acting?
Just as the zealots of cancel culture are wrong to try to bring people down for the most minor of ideological transgressions, we shouldn't punish someone forever for one moment of bad behaviour – especially one he has apologised for. All of this adds up to a harsh, puritanical society in which any wrongdoing – real, imagined or trumped-up – is enough to cancel out an entire life's work.
Perhaps as the media circus calms down, and more people come to their senses, Smith might be brought quietly back into the fold. But these days we cannot be certain. If a single transgression can destroy the career of one of Hollywood's most successful stars, then what hope do the rest of us have?
Fraser Myers is deputy editor at spiked and host of the spiked podcast. Follow him on Twitter: @FraserMyers.
To enquire about republishing spiked's content, a right to reply or to request a correction, please contact the managing editor, Viv Regan.