How did we let lockdown happen?
Two years on from the UK's first 'stay at home' order, we must vow to never shut down society again.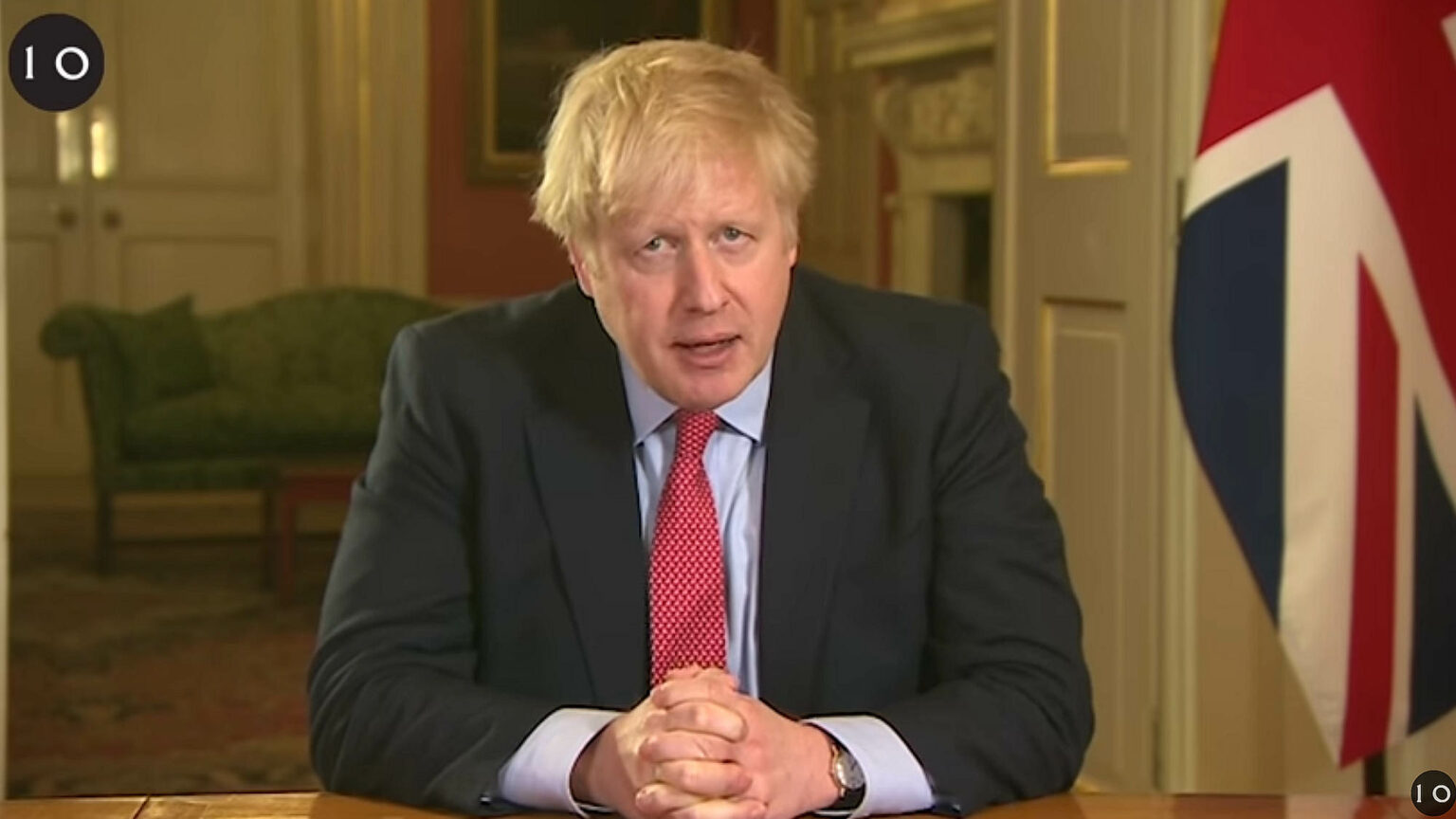 'You must stay at home.' Two years ago today, on 23 March 2020, prime minister Boris Johnson delivered that instruction to the British people, ushering in the first ever UK lockdown.
Lockdown may be fading from view right now, thanks in part to other, more pressing crises abroad. But as we learn to 'move on' from Covid, we cannot ever allow ourselves to think that such an extreme, extraordinary and cruel policy was ever normal or necessary.
At the time, the word 'unprecedented' was thrown around a lot. But what Johnson announced was not simply unprecedented. Just weeks prior, it had been unthinkable – at least in a Western liberal democracy. It was not something that the authorities, as one scientific adviser put it, initially believed they could 'get away with'. Maybe an authoritarian regime like China's could put its population under house arrest – but surely this couldn't happen in Britain.
Lockdown seemed to overturn so many of our most basic assumptions about life in a liberal democracy. We were, for that time, no longer a free people. We were forbidden from leaving the house, and banned from all social interactions outside our household. There was only a narrow, limited range of state-mandated exceptions. The period from March to May 2020 was, in the words of one High Court judge to the Joint Committee on Human Rights, 'possibly the most restrictive regime on the public life of persons and businesses ever'.
Many will no doubt argue that the lockdown was a sensible precaution, needed to reduce human contact and the spread of a deadly disease. But that retelling does not do justice to the mood of hysteria, apocalypticism and authoritarianism that gripped the nation at the time. Britain had become a dystopia. And this descent into madness was not only tolerated – it was actively encouraged at every level of public life.
The police relished their new authority in enforcing the stay-at-home order. So much so that they often went above and beyond what was actually demanded in law – already the strictest law in British history, don't forget. Police drones stalked the countryside, fearing the public would go for 'non-essential' exercise. Officers inspected shoppers' trolleys for illicit 'non-essential' items, like Easter eggs. Some officers even poured black dye into lakes to deter gatherings near beauty spots.
None of this had any legal justification – not in the regulations introduced using the Public Health Act 1984 (which gave legal effect to lockdown), nor in the Coronavirus Act 2020 (which introduced powers to detain 'potentially infectious' people). In fact, though few noticed at the time, the lockdown did not legally begin until 26 March, three days after Johnson's announcement. But in the Covid police state, the word of government ministers was treated by the authorities as indistinguishable from law.
Even if you dutifully stayed at home, the corona cops could still come after you. Footage emerged of the police smashing in a man's door to find him alone watching television. Police had to apologise for telling a man he was forbidden from being in his own front garden. Being homeless was no excuse for not staying at home, either. A homeless man was taken to court for the crime of 'leaving the place you were living' – 'namely no fixed address'.
You might have expected our trusted legal system to kick in at this point, for the courts to push back against these obvious abuses of police power. But back in April 2020, a woman was arrested, held in police custody for 48 hours, and then convicted for a crime that did not exist. By February 2021, every single prosecution that had been brought under the Coronavirus Act, when reviewed, was found to be unlawful.
Lockdown really brought out the worst in some people. Many discovered their inner Covid marshal. Calls to 999 and 111 surged, with neighbours ratting out neighbours for breaking exercise rules – that is, going for more than one jog in a day. Some police forces encouraged this by setting up online portals and hotlines for lockdown snitching. By the end of April 2020, UK police had received 194,000 calls over lockdown-related breaches.
This uncontrolled hatred of rulebreakers meant there was no room for discretion or compassion. Social-distancing rules were rigorously enforced in all circumstances. People were prevented from visiting dying relatives – and were stopped from comforting each other at funerals.
The media played a big role in all this. Aside from the doomsday fear-mongering about the virus, journalists gleefully whipped up a daily Two Minutes Hate against the new public enemy No1 – the so-called Covidiots, those who were seen making contact with other people in parks and on beaches, causing harm to precisely no one.
Unwittingly, the Covidiots phenomenon highlighted the irrationality of lockdown. So much energy, so many resources, so much hate was directed at people gathering in small groups outside, where the virus had difficulty spreading. And most of these alleged disease spreaders were young, and therefore not at high risk from Covid at all. It later became clear that more people who died during the first wave of Covid caught the virus during the lockdown, rather than before or after it. We paid comparably little attention to those most vulnerable to Covid – the elderly and infirm, especially those living in care homes.
Just as lockdown was wreaking havoc in day-to-day life, the longer-term harms started to become clearer, too.
Shutting down society plunged the economy into the deepest recession in the history of British capitalism. This disruption was not felt equally. While the worst-off in society were pushed deeper into poverty, the better-off actually accrued savings, increasing their wealth and comfort as they adapted to a working-from-home lifestyle. Now that the economy has opened up again, the effects of the shutdown are being felt by the staggering rises in the cost of living (though Western governments have sought to blame this on Russia invading Ukraine).
Children's education was devastated. British schoolchildren lost a combined billion days of school. And thousands of children have dropped out of the school system entirely. The attainment gap between private and state schools has become vast.
Even health was damaged monumentally by the first lockdown and that injunction to 'stay at home' to 'protect the NHS'. Patients went unseen and illnesses went diagnosed. Yes, Covid took up thousands of hospital beds, but the number of people seeking hospital treatment fell off a cliff, too. It is no surprise that NHS waiting lists are now at record lengths.
These short-term deprivations and longer-term harms were clear to anyone who cared to consider them. But in the first months of lockdown, there was an extremely powerful intolerance of dissent. To talk about the harms or excesses of lockdown was to be accused of siding with death and disease.
Opposition to the government's approach was highly limited. The print and broadcast media became cheerleaders of lockdown, only ever criticising the government for not acting sooner or more harshly. Big Tech platforms censored dissenting voices, branding views that contradicted the World Health Organisation's public-health guidance as 'misinformation'. The Labour Party – allegedly the UK's 'official opposition' – supported all of the government's restrictions full-heartedly.
So why did so few object to such extreme measures? This cannot be explained by the severity of the pandemic. Though lockdown may have felt like a violent rupture with the 'old normal', it also drew on and deepened a number of pre-existing destructive trends. The culture of safetyism, the widespread denigration of freedom and free speech, the rise of nanny statism and public-health authoritarianism, and the atomisation of social life were all clear before the pandemic. And even as the rules that once confined us to our houses are scrapped, these problematic trends will live on, and take on new forms in response to new challenges.
Though it will take years to fully comprehend what went on in this extraordinary, bleak period of our lives, two years on we can say with absolute certainty: we must never let them lock us down again.
Fraser Myers is deputy editor at spiked and host of the spiked podcast. Follow him on Twitter: @FraserMyers.
Picture by: YouTube/No10.
To enquire about republishing spiked's content, a right to reply or to request a correction, please contact the managing editor, Viv Regan.