We let people die alone
An NHS nurse has unwittingly spelled out the barbarism of lockdown.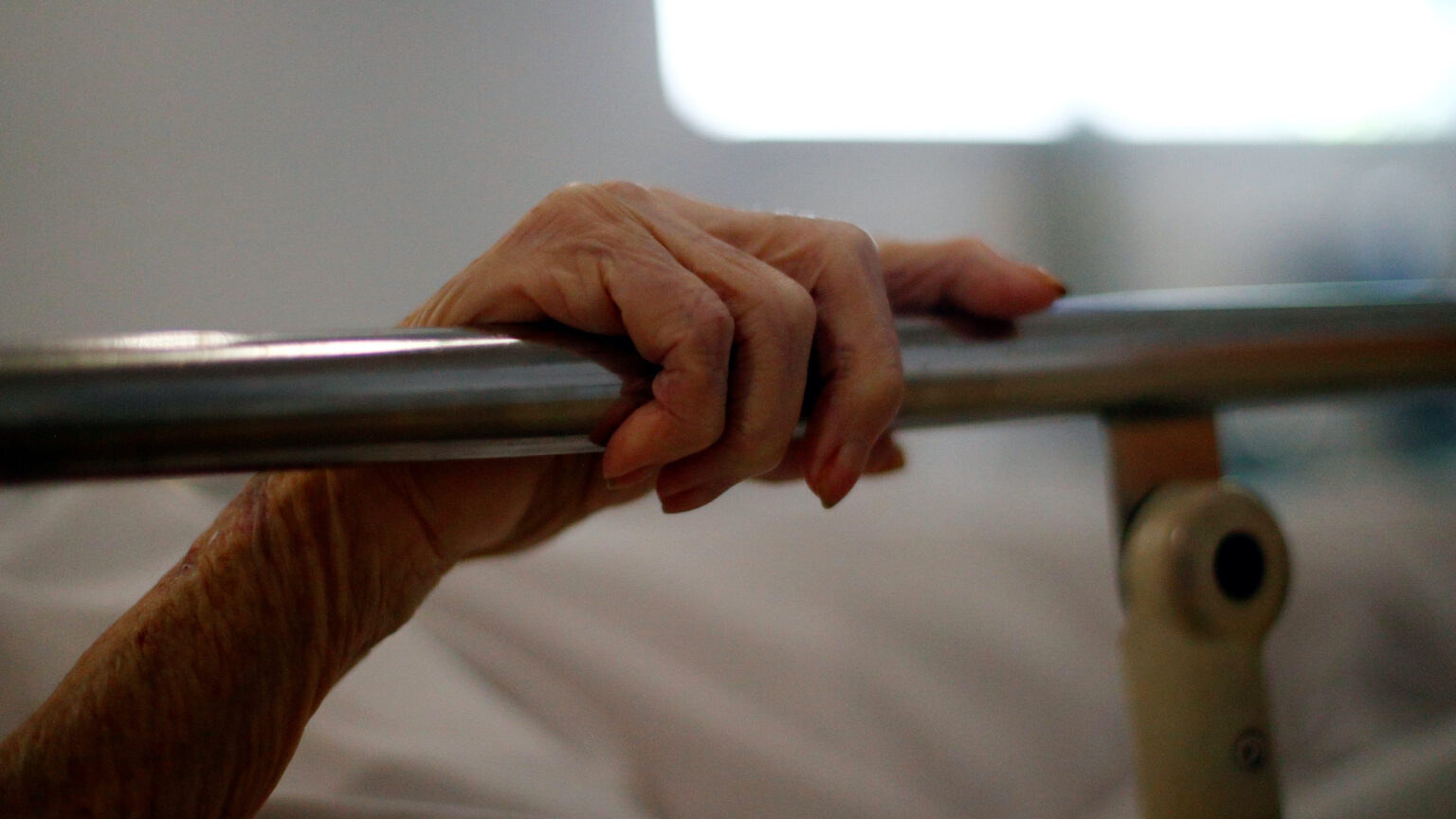 This week, in response to the latest drinks-during-lockdown scandal engulfing Downing Street, the Labour Party tweeted something so extraordinary, so tone deaf, so inhumane, that it managed to make Boris and his coterie of rule-breaking hypocrites look almost principled in comparison.
It was a comment from an NHS nurse named only as Jenny (thank God for the absence of Jenny's surname, for I shudder to think of the abuse she would receive if her full identity were revealed). This is what Jenny, according to Labour, had to say about the government's boozy get-togethers on 20 May 2020 and other occasions when the rest of us were locked down:
'I remember 20 May 2020 vividly, I spent hours on the phone to a man who was in the hospital car park, utterly desperate to see his wife. He begged, wept, shouted to be let in, but we said no – for the greater good of everyone else. She died unexpectedly and alone, as the government had a party.'
This is a genuinely extraordinary statement. It is astonishing that no one in the Labour social-media team thought twice about posting it. The aim of this tweet is clearly to make us shake our heads and say 'I can't believe the government had a party while the NHS was making such tough decisions', but in truth it has the exact opposite effect. It made me, at least, think to myself: 'I can't believe we let people die alone. I can't believe the howling grief of a desperate man was ignored. I can't believe there was such a complete and catastrophic collapse in everyday humanity during the lockdown.'
Labour clearly wants us to sympathise with 'Jenny' against the government. But I find myself far more disgusted, far more outraged, by Jenny's behaviour than by Boris Johnson's. To have a sneaky party during lockdown is one thing. To ignore the pleas of a begging, weeping man and to watch as his wife subsequently died alone is something else entirely. It is in an utterly different moral ballpark. It is an unconscionable act. It is an obscenity against the human family that makes Boris and Carrie's 25-minute visit to a garden party look saintly in comparison.
We let people die alone. Just think about that. We let desperate, terrified men howl in car parks. We kept husband from wife, wife from husband. We let people give birth alone. We deprived the elderly of visits from their loved ones. We left dementia sufferers to believe, in their rare moments of lucidity, that their sons and daughters and grandchildren had abandoned them. We let people die alone.
We had to do it, for 'the greater good', says Jenny. The greater good. How much inhumanity and tyranny has been justified in the name of 'the greater good' throughout history? The very act of prioritising an abstract idea of 'the greater good' above the individual good in the moment we find ourselves in should be anathema to people who care about their communities. The good in the moment Jenny describes would have been to find a way – any way – to let that desperate man be with his incredibly poorly wife. That would have been good for him, for her, for their families, for their community, and for the NHS nurses themselves, who will have known that they helped to facilitate a memory-shaping end-of-life moment between a man and his wife. Instead, they did a bad thing, not a good thing. They did a wicked, unforgivable thing. The idea that wickedness can be justified in the name of some broader good is the end of morality and the starting point of tyranny.
We need a reckoning with what happened to us as a country during lockdown. We need to assess how this country of ours got to a point where a man was left weeping in a car park while his wife died on her own inside the building. 'But restrictions were necessary', people say. Yes. Sure. But the idea that there could be no leeway with those restrictions, no relaxation of them in human emergencies, no case-by-case judgement of when the rules might have been utterly upended in the name of the human good, should be viewed as preposterous, alien and unforgivable.
Well done, Labour – in your boneheaded effort to get one over on crisis-ridden Boris you have reminded us that there were far worse things during lockdown than parties at Downing Street. Letting people die alone – that's one.
Brendan O'Neill is spiked's chief political writer and host of the spiked podcast, The Brendan O'Neill Show. Subscribe to the podcast here. And find Brendan on Instagram: @burntoakboy
To enquire about republishing spiked's content, a right to reply or to request a correction, please contact the managing editor, Viv Regan.