The corona cops are out of control
The heavy-handed enforcement of non-existent laws needs to stop.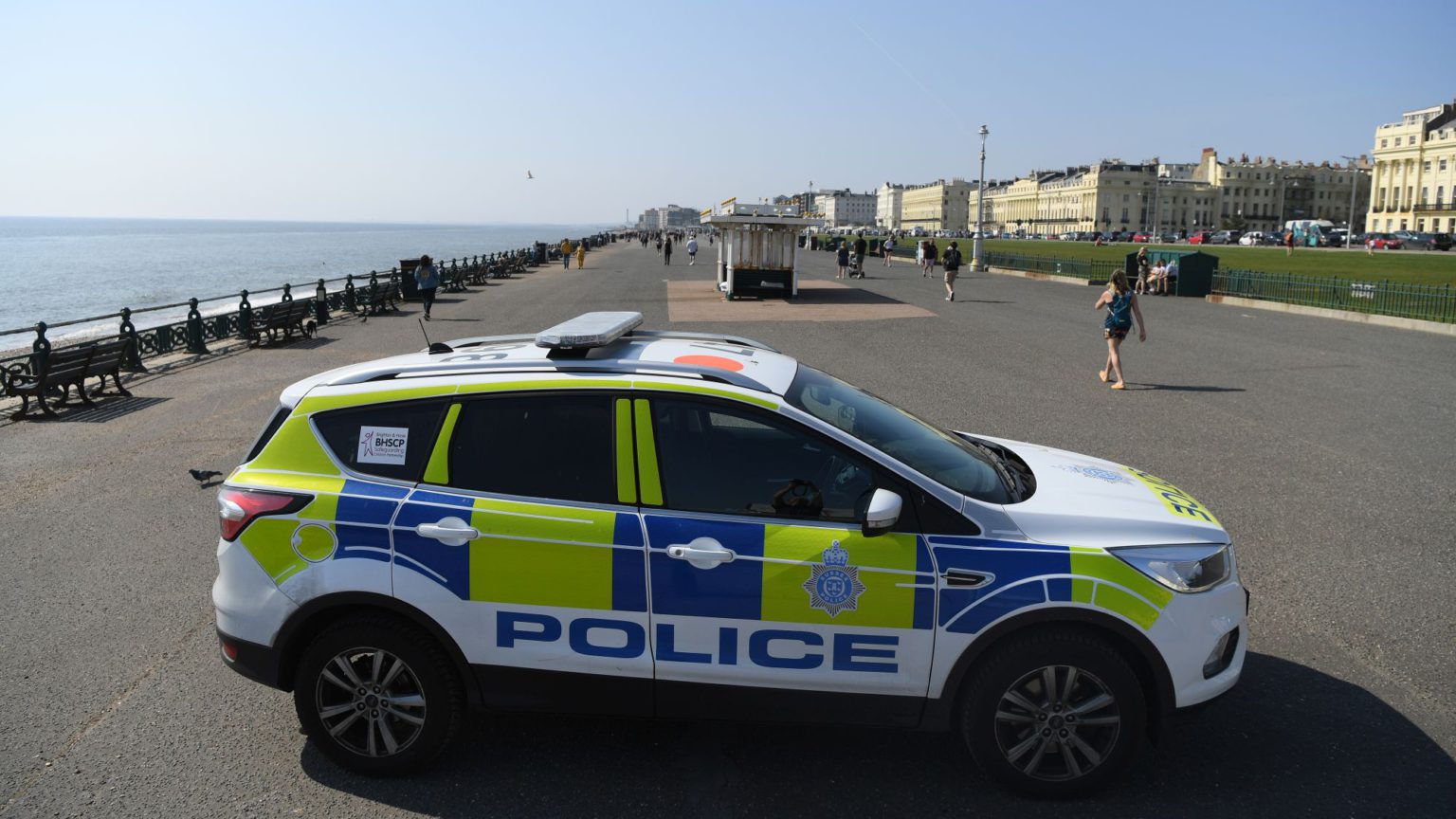 Northamptonshire Police, Nick Adderley, addressed a press conference last week sounding more like a military general than the chief of a regional police force.
Adderly said that his officers had given the public a 'three-week grace' period to 'understand what is being asked of them [during the lockdown] and why'. He announced that this grace period was over and that officers would now be enforcing the law vigorously, using fixed-penalty notices and arrests. He said the police could resort to roadblocks to prevent unnecessary journeys and – if people 'do not heed the warnings' – could also start searching shopping trolleys to make sure that supermarket customers are not buying unnecessary items.
Adderly later used Twitter to row back on the threat of searching trolleys, claiming that he was merely making a point about the 'necessity of individual journeys'. It might be easy to dismiss Adderley as one senior officer going slightly over the top. But his intervention was part of a wider trend.
There is no evidence whatsoever that large numbers of people are ignoring the lockdown. Adderley himself accepted that the 'vast majority' of the public were complying and that his force was merely looking to 'hone in on' persistent rulebreakers. But given the extraordinary levels of public compliance with the lockdown, this begs the question: why was Adderley's press conference necessary at all? Why do the police feel compelled to lecture us about these restrictions? Adderley said part of the police's role is to 'educate the public' about the seriousness of coronavirus. Since when?
Examples of over-policing continue to stack up. On Good Friday, Cambridgeshire Police tweeted that officers were pleased to find no shoppers in the 'non-essential' aisles at Tesco. On the same day, South Yorkshire Police were forced to apologise after an officer in Rotherham was filmed telling a family they were not allowed in their own front garden. Another video shared online showed officers breaking down a man's door because they had heard reports of a gathering. The man was watching television alone.
One of the clear problems is that officers are focusing on whether people's actions are 'essential', rather than making a commonsense judgment about whether people are causing harm. When police officers are encouraged to pass judgment on other people's ideas of what constitutes an 'essential' journey, or an essential activity, or even an essential piece of shopping, it is not surprising that bizarre examples of overzealous policing keep emerging.
There is also an apparent ignorance of the law among the police. There is no explicit power under the Coronavirus Act 2020 to enter someone's home. Clearly, breaking a man's door down is a disproportionate response to a report of a gathering. Nor is there any law against buying or selling non-essential items.
We are seeing worrying signs of the police moving beyond the law to enforce their own idea of what the lockdown should look like. This was abundantly clear in the first publicised prosecution under the Coronavirus Act, in the course of which the police demanded that the suspect explain why she was out of her home. Again, there is no power for this in the law.
This heavy-handed policing will be counterproductive. Any long-term strategy against the virus will have to include a significant element of public trust. It would make more sense for the police and the government to trust people to make the right decisions in the face of the available information, rather than seeking to police zealously those who appear to break the rules. It is not the job of the police to monitor and maintain public health. We need to be trusted to do this ourselves, with the law intervening only when absolutely necessary.
In a democracy, policing is only achievable by consent. People have to believe that the police are acting in their best interests. That means police officers need to make commonsense judgments about what constitutes criminal behaviour and what does not. Over-policing is not effective policing. The police need to start backing off.
Luke Gittos is a spiked columnist and author. His latest book Human Rights – Illusory Freedom: Why We Should Repeal the Human Rights Act, is published by Zero Books. Order it here.
To enquire about republishing spiked's content, a right to reply or to request a correction, please contact the managing editor, Viv Regan.