Freedom at last
The end of the 'Plan B' Covid restrictions is a momentous day for liberty.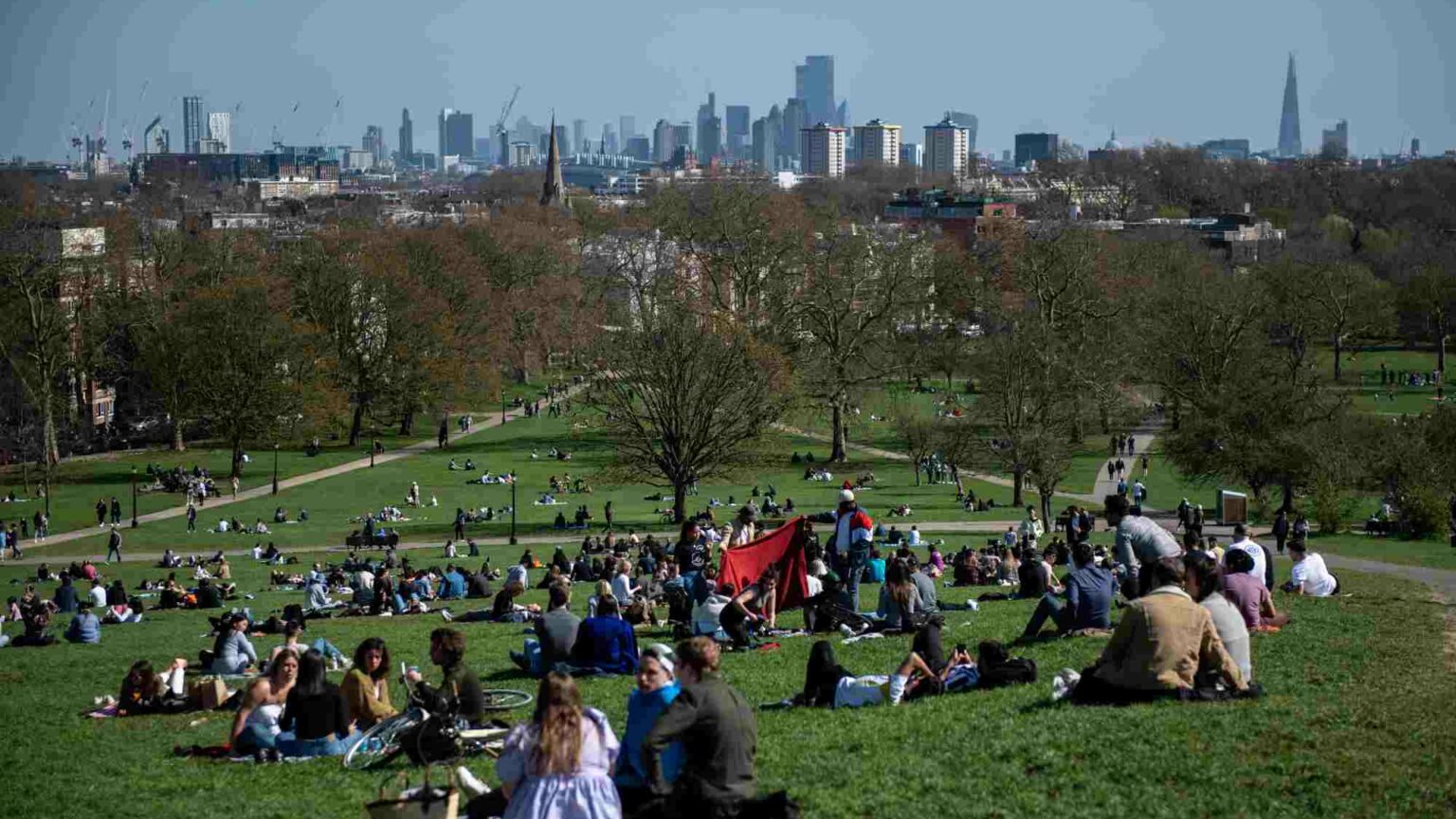 At the stroke of midnight, England became the freest country in Europe. From today, there's no more mandatory masks, no more Covid passports and no more government guidance to work from home. The 'Plan B' restrictions have been allowed to expire.
That's worth savouring for a moment. The vast majority of the extraordinary restrictions we've been living under for almost two years, are now, for the time being at least, a thing of the past.
Of course this winter's restrictions were far less onerous than those in the darkest days of lockdown. Those rules, as each new prime ministerial breach of them is reminding us on a daily basis, were needlessly and unforgivably harsh. Social contact, one of our most fundamental human needs, was declared non-essential and illegitimate by the authorities. Children were kept out of school. Families were torn apart. Loved ones were left to die alone.
So while it is understandable that nothing will quite match the joy – the relief – of the first Freedom Day in July 2021, today's easing is still worth celebrating. If, before March 2020, a disease as mild as the Omicron variant of Covid had hit a population with as much immunity as Britain's, you would have been laughed out of town for suggesting even the most mild of social restrictions. Plan B restrictions, like mandatory masking and showing a digital health ID to attend a large gathering, only seem tolerable because we naturally contrast them with what came before. So today's easing of the rules is at least worth remarking on more than is currently the case.
Partly this is because the government that is returning our freedoms is too mired in scandals of its own making to make hay of it. And when it is not tying itself in knots over partygate, it is busying itself with getting entangled in other countries' affairs. But in truth, Boris Johnson's government has consistently struggled to make a virtue out of its rare flashes of liberalism. It has always been far too cautious. Too slow to open up. And, until this winter, too quick to react to SAGE's prophecies of doom.
It has been glaringly obvious since the early days of 2021 that the vaccination programme was going to break the link between Covid cases and serious disease. It took far too long to adjust to this new reality. We shouldn't forget that despite the wide take-up of the vaccines, the first Freedom Day was not only delayed from June to July — it was also condemned by many in the public-health lobby as a 'dangerous and unethical experiment' and a 'threat to the world'. Even now, after the booster rollout, in a nation where 98 per cent of the population has Covid antibodies, freedom is talked of as synonymous with death and disease, while measures that restrict our lives are assumed to be life-affirming, healthy and moral.
Looking across the Channel it's clear that the decisions we make in this stage of the pandemic have little to do with managing the virus. Some of the countries with the strictest lockdowns and vaccine-passport regimes have experienced the most extreme, near-vertical spikes in Covid cases, while England escaped the Omicron wave unscathed with far fewer restrictions.
And while some countries like Denmark and the Netherlands have decided to open up despite record cases, others like Austria, Greece and Germany are taking a much darker path, embracing mandatory vaccination, breaking new ground in authoritarianism even after all this time. What we do next is not a question of public health. It's a question of what we want society to look like after all this is over.
We in England aren't out of the woods yet, of course. Some restrictions remain, such as self-isolation rules. Mass testing means the pandemic will stay in view, even as its threat recedes. Plus, this easing only applies to England. Scotland, Wales and Northern Ireland still have mandatory masking.
And of course, this isn't our first 'Freedom Day'. The 'irreversible' roadmap out of lockdown took a slight detour this winter. Each new variant, perhaps each new winter, will bring new uncertainty. The worry is that our default response to this uncertainty is not to wait and see, but to introduce new restrictions. So we cannot be complacent. The fight for freedom isn't over yet, and the victories so far have proven fragile. But we can still be cheered by how far we've come and how much has changed for the better.
Fraser Myers is deputy editor at spiked and host of the spiked podcast. Follow him on Twitter: @FraserMyers.
To enquire about republishing spiked's content, a right to reply or to request a correction, please contact the managing editor, Viv Regan.