We need to start caring about care homes
The pandemic has exposed our shameful abandonment of the elderly.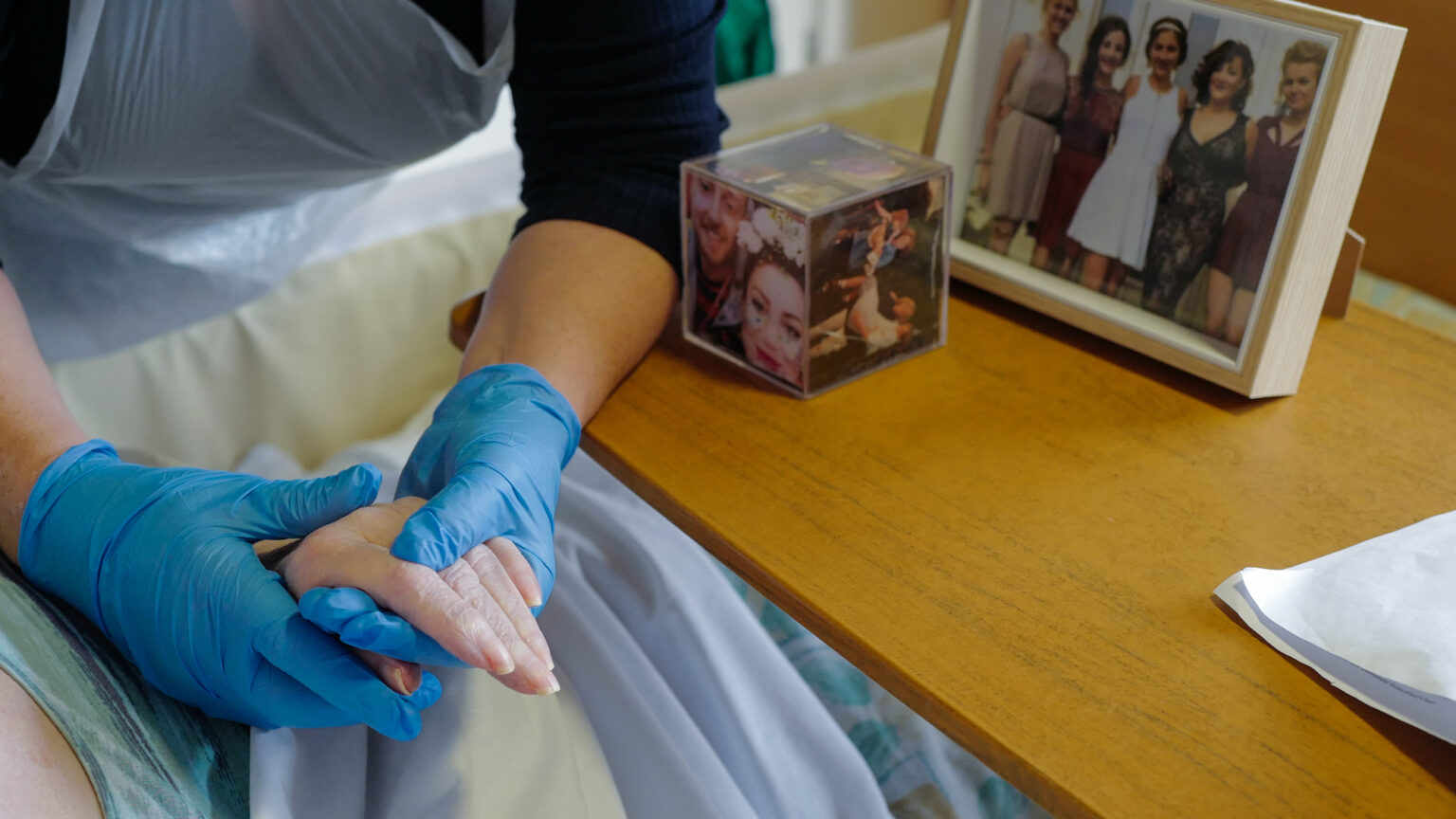 Are you a regular spiked reader? Then please consider making a Christmas donation. You can do so here. Thank you!
The historian Herodotus tells us that everyone stood up in ancient Sparta as a mark of respect whenever elders entered a public meeting. Mahatma Gandhi is said to have claimed that 'a civilisation is measured by how it treats its weakest members'. And Hubert Humphrey, who served as US vice president during the 1960s, once said: 'The moral test of government is how that government treats those who are in the dawn of life, the children; those who are in the twilight of life, the elderly; those who are in the shadows of life; the sick, the needy and the handicapped.'
Developed societies are failing abysmally by any of these yardsticks. But it's not only because of Covid-19.
Our recent Collateral Global report – Effects of Covid-19 in Care Homes – A Mixed Methods Review – reviewed the impact of the pandemic in care homes. We assessed excess mortality among the elderly people that lived in homes compared to their peers in the community.
What came out was quite shocking. Less than one per cent of elders (defined as those aged over 75) in Europe and America are in homes, yet they accounted for nearly one third of deaths attributed to Covid. There were also residual excess deaths among patients who tested negative for Covid. Moreover, studies we reviewed that looked back at the situation a decade ago found the same excess mortality in care homes – which was obviously long before Covid came along.
The quality of the studies we were able to review was not top-notch. Most inferred the cause of deaths from the period of observation (usually the first part of 2020), rather than through detailed investigations. Many, for example, did not use more accurate assessment methods, such as testing or doctors' reports – from this point of view, the best study came from County Kildare in Ireland, which was based on coroner reports.
Another difficulty we faced is the shortage of recent reports on care homes. From 2021 there are simply fewer reports, although the few that were published found the situation worse or unchanged.
However, whether elderly people were dying from Covid or not, there were definitely excess deaths in care homes. Death is the one outcome you cannot brush under the carpet or somehow manipulate.
All the studies – and some were enormous – showed the same trend in tens of thousands of nursing homes. And their findings are consistent with our observations.
They show that if you end up in a nursing home in a rich country, you are more likely to die than your peers living at home. This problem has been going on for some time. It may in part reflect the selected population of the care homes, which tends to consist either of those who are less able to care for themselves, are frailer and more vulnerable, or, in some cases, those who have no family or contacts to care for them in the community.
However, those studies which looked at factors like crowding, staffing and the quality-of-care records of individual homes found that homes with more staff and less crowding had fewer deaths. It is clear that Covid accelerated deaths both directly, by infecting residents and staff, and indirectly, through our inhuman policies of isolation without care.
Researchers are not known for their efforts to communicate with the lay public, so we thought we would translate some of the researchers' observations on these causes of death. For 'hypovolemic shock and renal failure', read thirst; for 'confusion', read dehydration; and for 'isolation', read loneliness and abandonment.
You can see how isolation became such a problem during the pandemic. In Milan in May 2020, relatives protested outside care homes because they were prevented from going in and caring for their loved ones. And a judicial probe into the actions of one large care home in Lombardy during the pandemic was dropped this year because the home in question turned out not to be the worst offender.
As the media spotlight moves to Downing Street parties, miracle cures and inaccurate projections, the question of how we care for the most vulnerable is struggling to get a look in. Because those who reside in care homes are out of sight, they rapidly become out of mind. But when care homes account for one third of Covid deaths across developed countries, ignoring the problem won't make it disappear.
Governments should take this issue seriously and look at factors that can reduce excess mortality, like well-built, clean and uncrowded homes, and good care from skilled staff. Change can't wait 'until the pandemic is over'. It needs to happen now.
Carl Heneghan is a professor of evidence-based medicine at the University of Oxford and director of the Centre for Evidence-Based Medicine.
Tom Jefferson is a senior associate tutor at the University of Oxford and a visiting professor at Newcastle University.
Heneghan and Jefferson are co-authors of Collateral Global's report, Effects of Covid-19 in Care Homes – A Mixed Method Review. Collateral Global is a UK charity researching the effectiveness and impacts of non-pharmaceutical interventions instituted in response to the Covid-19 pandemic. Find out more here.
To enquire about republishing spiked's content, a right to reply or to request a correction, please contact the managing editor, Viv Regan.