It's time for France to grow up
France has replaced diplomacy with constant temper tantrums.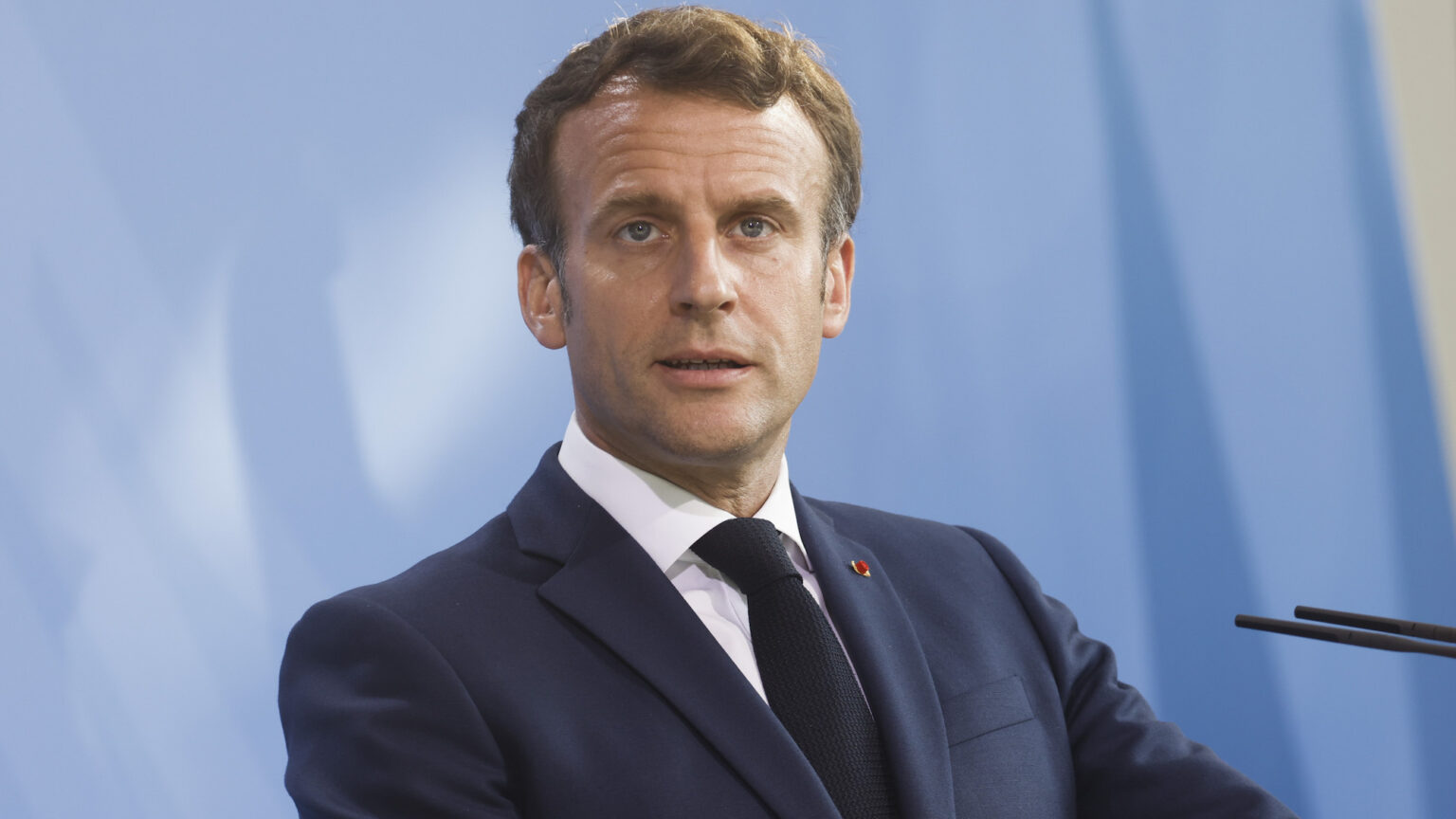 You could be forgiven for forgetting that French was once the global language of diplomacy. That great art of diffusing tensions seems to have got lost somewhere lately. These days the French government brings a fuel canister to every fire. It responds to every potential conflict by ramping up the rhetoric, launching into wars of words and issuing intemperate threats. Even the most minor diplomatic sleight is enough to make French officials flounce off in a sulk, or to faire la gueule.
This diplomatic decline is clearest in France's dealings with the British. It's no secret that Anglo-French relations have hit rock bottom since Brexit. Yet France, it seems, would rather revel in resentment than try to repair relations.
France's most recent temper tantrum came after Boris Johnson's letter to President Macron in the wake of the horrific drownings in the Channel. Angry at the letter, the French government withdrew its invitation to UK home secretary Priti Patel to discuss the Channel crisis with other European partners. The meeting proceeded on Sunday but without British involvement, despite the UK clearly being the key stakeholder.
The UK government is certainly not without blame here. Its repeated insistence that last week's Channel catastrophe occurred in 'French waters' may be technically correct, but is not exactly the most tactful language to use when you are searching for a joint solution to a crisis. More generally, France is right to suspect that Johnson is keen to outsource blame and responsibility.
The French, for their part, are as annoyed by the way the letter was made public – particularly that it was posted on Twitter – as they are by the content. 'We do not communicate on these issues by tweets', fumed President Macron.
This would be a fair criticism, if it weren't for how undiplomatic French officials have been lately – including on Twitter. Two weeks ago Jean-Yves Le Drian, a French foreign minister and head of the diplomatic corps, denounced Johnson on French television as a 'populist' who 'uses all the elements at his fingertips to blame others for the problems he encounters at home'. To make matters worse, his blunt remarks were tweeted, in English, by the official Twitter account for the French diplomatic corps.
And while both Britain and France deserve their fair share of criticism for the horrors in the Channel, there can be no such 'both sides-ism' when it comes to the post-Brexit fishing wars.
In recent months, the French government has taken it upon itself to interpret and enforce the UK-EU Brexit deal in the most stringent terms possible. It has detained British trawlers on the most spurious of grounds. And it has even threatened to cut off Jersey's supply of electricity to get the British to issue more fishing licences. This 'diplomacy' could hardly be more cut-throat. Europe minister Clement Beaune had no qualms about this whatsoever, arguing that 'France will use the language of force since it's the only one the British understand'. This is quite a way to speak to an ally.
France is clearly still not over Brexit. The French government now seems to believe its role is to make Brexit as humiliating and difficult as possible for the Brits pour décourager les autres – that is, to warn those difficult member states who might think the grass is greener outside the EU. As French premier Jean Castex wrote to European Commission president Ursula von der Leyen, it is 'indispensable to show European public opinion that… it causes more damage to leave the EU than to stay in'.
Indeed, this desire to see Brexit fail has led to some frankly dangerous outbursts from the French and other European allies. Who could forget when, earlier this year, Emmanuel Macron, without any evidence whatsoever, declared AstraZeneca's Covid vaccine to be 'quasi-ineffective' for the elderly groups most in need of protection. 'It doesn't work the way we were expecting it to', he riffed nonchalantly. The reason he said this was clear: that Brexit Britain had developed its own vaccine, and had rolled it out at breakneck speed, was a source of huge embarrassment for European leaders. So much so that Macron and others were prepared to stir up anti-vax sentiment just to bring Britain down a peg.
Yet no matter how many low blows the French government tries to land, it is encouraged and cheered by many in the UK. Remainers in the media and in the state machinery always seem to side with EU countries over the UK. In their eyes, Europe – whether represented by Macron or the EU itself – can do no wrong.
But it's not just the UK that France is happy to wind up. After the Aukus defence deal between the UK, the US and Australia was announced, France withdrew its ambassadors from the US and Australia (it deliberately exempted Britain from this punishment as a form of snub). Macron went as far as to brand Australian PM Scott Morrison a liar. Whatever happened to tact, restraint, persuasion?
Macron was once hailed as Europe's best hope for sensible centrism in an era of supposedly hotheaded populism. He was meant to be the anti-Trump. Yet he is forever throwing his toys out of the pram when he doesn't get his way on the international stage. This is one of the many great paradoxes of technocratic leadership. Often those who stake their claim to rule on the basis of competence, on following science and evidence, are in practice often quite hysterical and emotional. It also speaks to how the culture war has gone global – Macron the arch-technocrat no doubt feels duty-bound to clash with the 'populist' Johnson.
The souring of Anglo-French relations is a tragedy. For France's once famous diplomatic guile to give way to endless temper tantrums is even sadder. It really is time for France to grow up.
Fraser Myers is deputy editor at spiked and host of the spiked podcast. Follow him on Twitter: @FraserMyers.
To enquire about republishing spiked's content, a right to reply or to request a correction, please contact the managing editor, Viv Regan.