The French don't want things to calm down
The spat over fishing licences is about so much more than fish.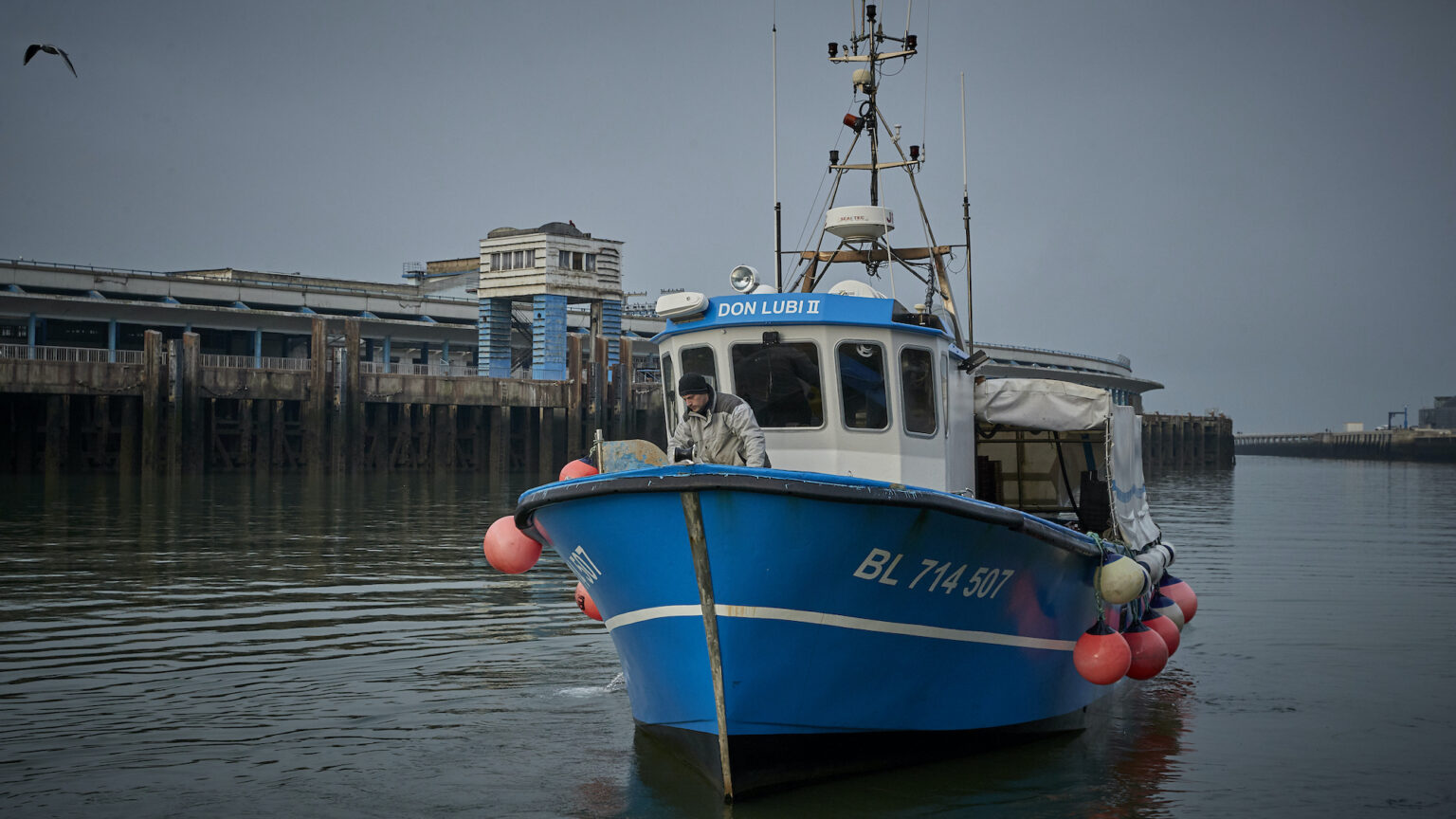 One of the many ironies in the bizarre fishing dispute between the UK and France is that the EU insisted during the Brexit negotiations that all contact had to be with Brussels and not with individual member states. Now France takes it upon itself to interpret and police the EU-UK Trade and Cooperation Agreement (TCA), which came into force last January and covers fishing. This is clearly a commission matter, but France's problem appears to be that the EU Commission will not play ball. A minor dispute over licences for a few dozen small fishing boats is something clearly to be dealt with through negotiation and, if necessary, arbitration. Shotgun threats that could escalate into a trade war involving other EU member states is hardly in the interests of the wider EU, but bureaucratic procedure does not suit French purposes here.
French threats of cutting electricity supplies to both the Channel Islands and GB, go-slows on customs checks for goods entering France and bans on UK fishermen landing catches in France were disproportionate, outlandish and improbable. It was thus little surprise when President Macron backed off at the last minute earlier this week. We now wait to see whether some or all of the threats will be reinstated after Lord Frost's meeting on Thursday with France's excitable Europe minister, Clément Beaune. Beaune seems to have taken it upon himself to negotiate EU fisheries policy and may have to be reined in by Brussels. More than likely Macron will declare a victory citing the small number of extra licences already granted by Jersey last week. We would then hear no more of the exaggerated claims being bandied about by Élysée spokesmen about hundreds of missing licences.
If the French do instead decide to press on with their claims, there may be a cunning plan at play, to roll the ground for the much more important negotiations in 2026 when the TCA's agreement on fishing comes to an end. Alternatively, they may be attempting to keep the British off-balance for the much more serious negotiations on the Northern Ireland Protocol, which will come to a head in the next few weeks. The suspicion that Macron is rattling the nationalist cage in the face of a potentially serious right-wing challenge in next year's presidential election may also be correct. However, the fact that Xavier Bertrand, president of the Regional Council of the Hauts-de-France region, which includes Calais and Boulogne, is also a presidential candidate may deter Macron from actions likely to divert trade from these ports.
Calls by the Financial Times for both sides to remove their threats are wide of the mark. The threats are obviously coming from one side. In the fisheries chapter of the TCA, Article 497 covers the licensing of fishing vessels. As Caroline Bell notes, it makes clear that applicants for a fishing licence must comply 'with the rules applicable to those vessels in the other party's waters, including authorisation or licence conditions'.
Bell also notes that:
'Annex 38 to the TCA requires "qualifying vessels" to be granted access to the six- to 12-mile zone to the same extent "that each Party's qualifying vessels had access to that zone on 31 December 2020". This does not mean that all French (or EU) vessels are automatically entitled to a licence, because a "qualifying vessel" is strictly defined as a "vessel of a Party which fished in the zone mentioned in the previous sentence in at least four years between 2012 and 2016, or its direct replacement". In other words, proof of longstanding continuous fishing in the six- to 12-mile zone prior to the Brexit vote is required…
'For the Channel Islands, a "qualifying vessel" must have fished in Jersey and Guernsey waters "on more than 10 days in any of the three 12-month periods ending on 31 January, or between 1 February 2017 and 31 January 2020". This is really not an onerous threshold at all, only requiring proof of more than 10 days fishing in any one of the previous three years. That so many French vessels have been unable to meet these conditions smacks at worst of fraud and at best of naked opportunism as they try to attach licences to boats which would then dramatically increase in value when sold on (even if scrapped, the licence could be attached to a replacement vessel).'
Why have the French boats been unable to provide the proof stipulated in the TCA? The TCA is in fact vague about exactly how proof can be provided, but it appears that the boats in question do not have GPS links which could identify where they were on any given day. Even most perfectly ordinary pleasure yachts of 12 metres or more would carry this equipment, so we must be talking about pretty minute craft.
Should the British just pay the Danegeld and provide the licences to get the French off their backs? The letter from French prime minister Jean Castex to EU Commission president Ursula von der Leyen suggests not. His letter said that 'it is indispensable to demonstrate… that it is as damaging to leave the Union as it is to stay in it'. Something may be lost in translation, as the French ambassador in London claims (including the curious implication that staying in the EU is also damaging). However, the letter seems to confirm the well-worn suspicion that France wishes to deter any other unhappy member states from going AWOL. The FT's concern that a growing Anglo-French rift damages Western security may be correct, but it is difficult to know what to do about this if France is intent on provoking les rosbifs.
Dr Graham Gudgin was director of the Northern Ireland Economic Centre from 1985 to 1998 and subsequently special adviser to the first minister in Northern Ireland. He wrote a chapter on discrimination in Northern Ireland in The Northern Ireland Question, edited by Brian Barton and Patrick Roche, 2020 (Buy this book here).
To enquire about republishing spiked's content, a right to reply or to request a correction, please contact the managing editor, Viv Regan.