Cancel culture is not the answer to anti-Semitism
A German journalist has been hounded from her job for her anti-Israel views. What exactly is this supposed to achieve?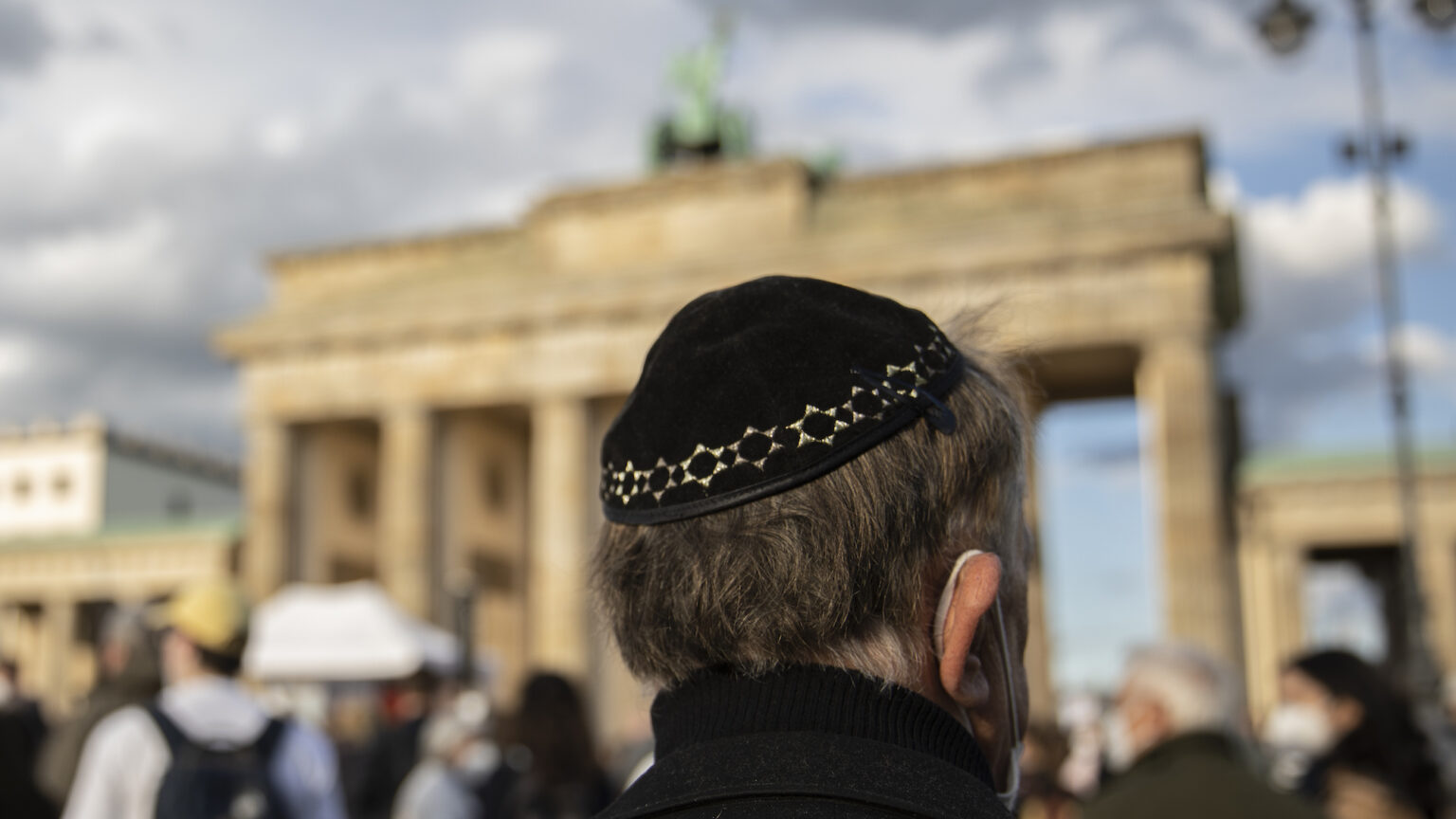 German journalist Nemi El-Hassan once had a promising TV career ahead of her. She was even about to start hosting a well-known science programme. But then her employer, the broadcaster WDR, pulled the plug. And just like that, her career was brought to a standstill.
In early September German tabloid Bild revealed that in 2014 El-Hassan had attended an Al-Quds Day march in Berlin. The annual march was banned for the first time earlier this year, partly because of its connection to the Iranian-backed Hezbollah group. Some Jewish and pro-Israel groups consider the marches, which protest the establishment of Israel, to be inherently anti-Semitic. Bild also revealed that El-Hassan had 'liked' the Instagram posts of several organisations that support a cultural boycott of Israel.
El-Hassan's sacking sparked an intense public debate. Her defenders painted her as the victim of an anti-Muslim campaign, waged by the supposedly racist tabloid press. El-Hassan herself said it was an attempt 'to push as many people of Muslim faith as possible out of public life'. Her critics, on the other hand, presented her opposition to Israel as part of Germany's growing anti-Semitism problem. By the end of September, WDR, clearly worried about the bad PR El-Hassan was generating, decided to cut her loose.
El-Hassan's dismissal is a classic case of cancel culture. Cancel culture is a growing problem in Germany. Yet neither side of the debate, not even El-Hassan's supporters, made much mention of it. One reason is because most of those defending El-Hassan are from the liberal left. And the liberal-left has long claimed that cancel culture either doesn't exist, or that it is an invention of the right. El-Hassan's defenders prefer to frame her as a victim of German racism rather than censorship.
But it is misleading to paint El-Hassan as a victim of racism. Her former employer, WDR, has long presented itself as open and diverse, and as a bastion of progressive values. El-Hassan's background, as a child of a Lebanese-Palestinian refugee family, will actually have made her more attractive to WDR, not less.
Indeed, her Muslim background has hardly been an obstacle in her pursuit of a media career. She even received a high-profile media prize for reporting on a neo-Nazi music festival while wearing a headscarf. Her claim that there is an attempt to drive Muslims out of public life just doesn't stack up.
In truth, El-Hassan's ousting was a product of institutional cowardice. The accusation of anti-Semitism weighs heavily in Germany, for understandable reasons. And WDR was terrified of being portrayed in the wrong light. It was easier for WDR to drop her like a hot potato than face up to the questions her views might raise.
Anti-Semitism is still a problem in Germany not only among far right groups, but also among parts of the Muslim community. But the establishment is too cowardly to confront the latter – usually out of fear of appearing Islamophobic. This cowardice was clear in 2019, when, after several Jewish people were physically attacked, the German government responded by advising Jews to avoid wearing the kippah in certain areas of Berlin. Rather than confront the growing problem of Muslim anti-Semitism, the authorities told Jews to hide their Jewishness. There is a similar cowardice in the El-Hassan case. Rather than grapple with the issues raised by El-Hassan's views, WDR hoped that getting rid of her would make the controversy go away.
This willingness to silence people with views that are deemed unacceptable, and even to hound them out of their jobs, is becoming a serious problem in Germany. And it is doing nothing to combat the very real threat of anti-Semitism. If anything, it is making it worse. It drives these views underground. And it allows those who have been cancelled to paint themselves as the victims.
As ever, the only solution to bad speech is not censorship – it is more speech.
Sabine Beppler-Spahl is spiked's Germany correspondent.
To learn more about Germany's growing cancel-culture problem, see the Freiblickinstitut's new project, cancelculture.de
Picture by: Getty.
To enquire about republishing spiked's content, a right to reply or to request a correction, please contact the managing editor, Viv Regan.