Malaria's days are numbered
A malaria vaccine will put humanity's greatest enemy back in its box.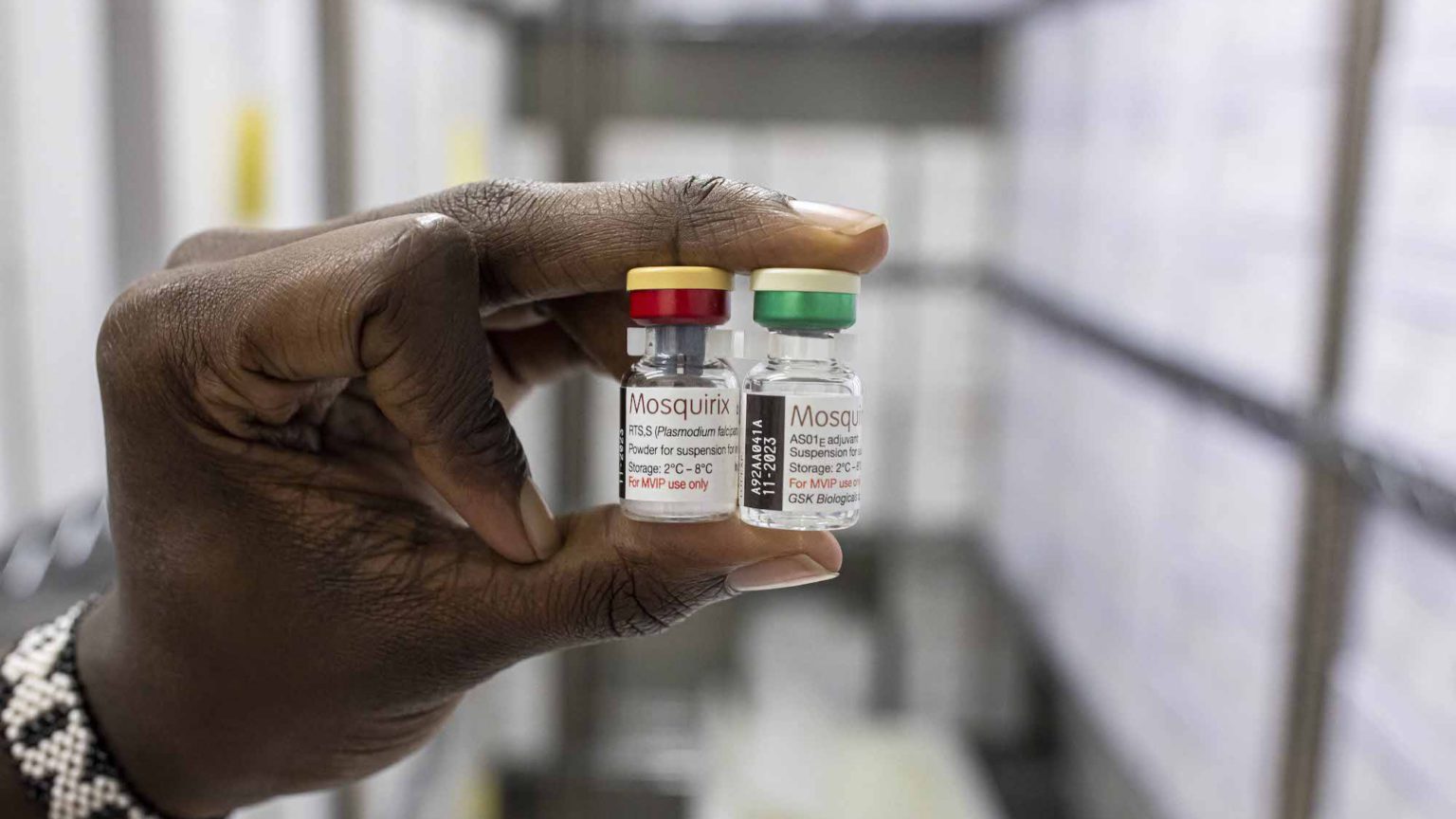 Malaria is a wretched disease that claims the lives of over 400,000 people each year – the vast majority of its victims are in Africa, and many are children. And 400,000 is actually a big improvement on even just the recent past: at the turn of the new millennium, malaria was killing more than 800,000 each year.
A widely shared factoid has it that this disease, transmitted by the humble mosquito, has led to the deaths of more than half of the human beings who have ever lived on Planet Earth – that's more than 50 billion people. (Though that is probably a bit overboard.)
Malaria, some have tried to argue, has shaped both history and prehistory. In The Mosquito: A Human History of Our Deadliest Predator, historian Timothy C Winegard claims that Great Britain owes its existence to malaria. It was malaria, he says, that sank Scotland's colonial adventures, culling Scottish settlers and then leaving Scotland so indebted that it finally accepted a union with England (even the mighty dinosaurs, before the asteroid hit, were apparently in decline due to this deadly disease).
We can take these more overheated claims with a pinch of salt. But it is no exaggeration to say that malaria has blighted the human race for millennia.
Malaria largely disappeared from the UK by the end of the 19th century. And thanks to the efforts of what would later become the Centers for Disease Control, malaria was successfully eradicated in the US by 1951.
But malaria is still blighting the world's poorest. And that's why the news that the World Health Organisation has endorsed a malaria vaccine for the first time is so heartening.
Humans have tried for over a century to create a malaria vaccine. We may have created a Covid vaccine at breakneck speed, but malaria is a far more sophisticated beast, and it has evolved to evade the human immune system. The 'Mosquirix' jab is, technically, only 39 per cent effective at preventing malaria cases. But a study in August found that, when combined with other antimalarial drugs, the vaccine might reduce hospitalisations in children by 70 per cent compared with current interventions. Given the challenges involved in creating any malaria vaccine, and the scale of the death toll, this is a stunning breakthrough.
Mosquirix has been 30 years in the making. The WHO's decision to recommend its use last week was held up by doubts about its safety. And since it requires four doses, there were also doubts about whether it could do the job in the real world.
Despite all the problems we have with our healthcare systems in the developed world, rolling out the Covid vaccines – once they had been created, manufactured and supplied – could be done here relatively smoothly. We have working supply chains and decent transport infrastructure that allow goods to be delivered easily and on time. We have databases of everyone who is eligible for vaccination, who can then be bombarded with letters, texts and emails urging them to come forward.
It is not so simple in the developing world – especially in more rural areas. This makes the mechanics of a vaccine rollout infinitely more complex and challenging.
But it is worth it, of course. Not least because in the past two years the world has actually been backsliding on its progress against malaria. 2020 was the first year in decades in which malaria mortality rates increased. As we all concentrated on Covid, malaria was killing far more people in Africa. In fact, there is evidence to suggest that the efforts to contain Covid have contributed to a higher malaria death toll. And while Covid kills the elderly and frail, malaria viciously targets the young – stealing many more years of precious life.
The development of the Mosquirix vaccine is, above all, a victory for humanity. It is an important reminder that human beings are capable of conquering even the most wily and vicious of foes. Human ingenuity, over time, will always win out against the pathogens, parasites and viruses. And at a time when we are being told we must bow before the cruel whims of nature, we need that reminder more than ever.
Fraser Myers is deputy editor at spiked and host of the spiked podcast. Follow him on Twitter: @FraserMyers.
Picture by: Getty.
To enquire about republishing spiked's content, a right to reply or to request a correction, please contact the managing editor, Viv Regan.