The madness of the green agenda
Even as gas prices soar, the government is planning to hike bills even higher.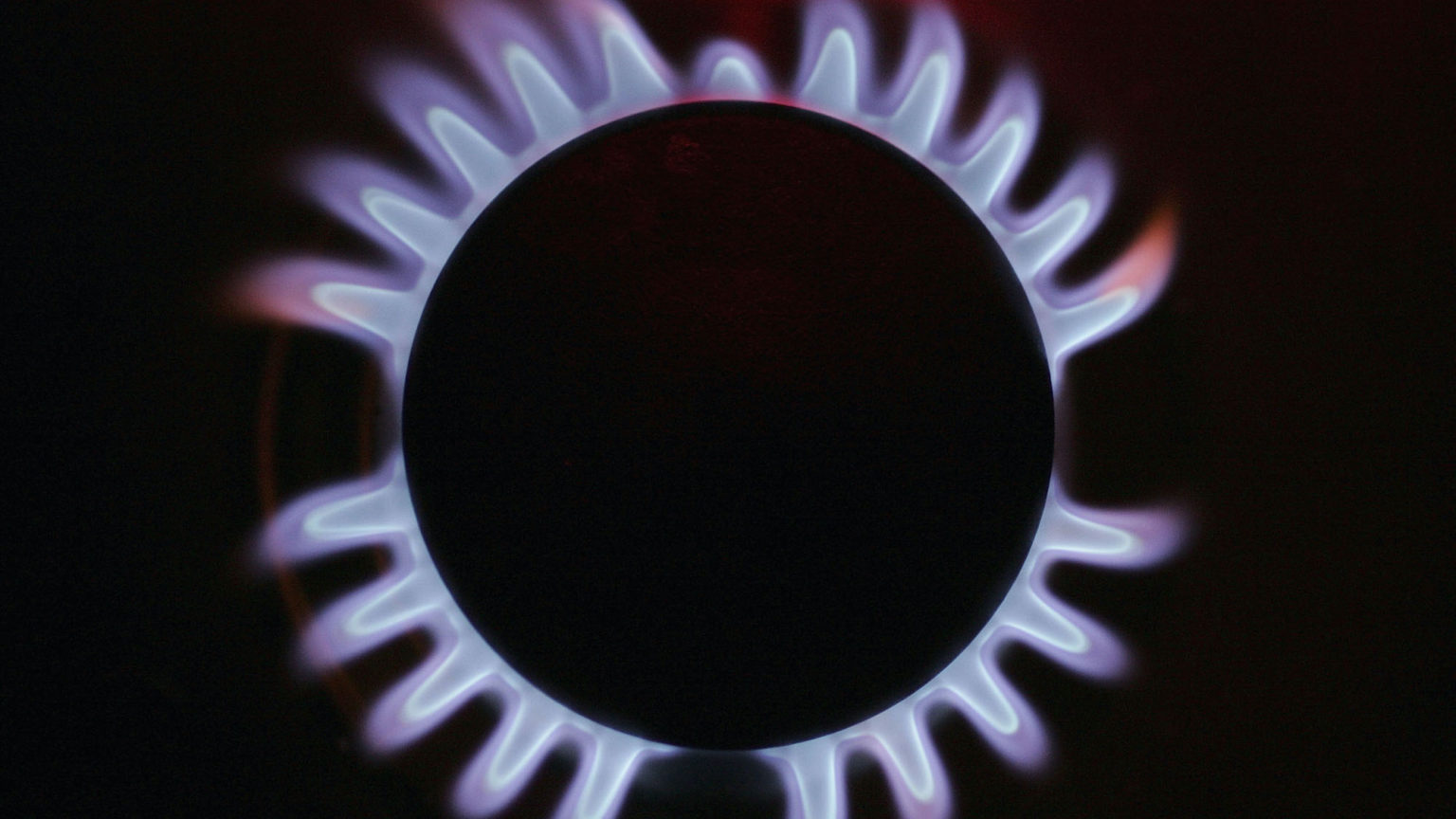 In normal times a government would be horrified by the soaring cost of gas, a key energy source. You would hope that a staggering rise of 461 per cent in wholesale prices would spur ministers to strain every sinew to keep costs down. The prospect of pensioners going cold and factories shutting shop ought to prompt demands not only for short-term fixes, but also for a major rethink in energy strategy.
And yet, instead of all that, instead of trying to ease the pain of the coming crunch this winter, the government is planning to increase the cost of gas. Next week, according to the Sun, ministers will announce plans to slap a levy on gas bills, potentially hiking costs by an average of £159.
This gas-bill levy will be part of the government's heating-and-boiler strategy, which is central to its plan for reaching Net Zero carbon emissions by 2050. In order to persuade consumers to stop relying on gas for their heating, the government plans to take green levies off electricity bills and place them on to gas bills. It hopes this will wean members of the public off their gas boilers, and encourage them to adopt electric-powered heat pumps, before the installation of new gas boilers is banned entirely in 2035.
The government seems to believe that the main barrier to adopting its preferred cleaner, greener heat pumps is that gas is not taxed enough, while the cost of electricity is artificially high – partly thanks to its own green levies. Ministers seem to hope that the gas crisis combined with green levies will nudge homeowners to embrace more eco-friendly choices.
But the truth is that, even with lavish government subsidies, heat pumps are a terrible choice for consumers. The units themselves are more expensive than gas boilers, they are costly to install, and to really get the most out of them most houses would need to be retrofitted at vast expense.
As Chris Stark, CEO of the Climate Change Committee, admits, heat pumps and gas boilers are in no way equivalent: 'Gas boilers heat your home at the flick of a switch, whereas a heat pump takes 24 hours and heats the home to 17 to 19 degrees.' Getting used to living in the cold 'will require an attitudinal shift', Stark says blithely.
In other words, despite the record-high gas prices the government is putting an additional levy on gas bills that will hurt the most vulnerable in society, all in order to push them to adopt a technology that would make their lives substantially worse and which they cannot afford anyway.
If this sounds crazy, that's because it is. But such is the nature of environmentalism. The living standards of the public get no look in whatsoever when they come into conflict with carbon-reduction targets. For Boris Johnson and Co impressing the dignitaries at the upcoming COP26 summit takes precedence over the lives and needs of the people of this country.
Time and again carbon-reduction targets have been placed ahead of what ought to be a priority of any sensible government: securing the supply of cheap and reliable energy. There have been three main failures on this front in the past decade.
First, our headlong embrace of unreliable wind power means the UK is vulnerable to energy shocks as soon as the wind stops blowing, as it has these past few months. Until there are cheap and easy ways to store wind power for when wind speeds are down this will not be a viable alternative energy source.
Second, successive governments have neglected nuclear power, despite the fact that it produces carbon-free electricity. They have given far too much credence to the campaigns against this clean, stable energy source – waged by the very same environmentalists who say we need to give up on carbon.
Third, we have bottled the rollout of fracking. We have vast supplies of gas beneath our feet that we are completely ignoring. Fracking for shale gas may not produce carbon-neutral energy, but it is certainly less polluting than the likes of coal. America's shale-gas revolution has allowed it not only to decarbonise, but also to have more energy independence. Though the US has not been unscathed by the gas-price shock, it is weathering the crisis much more easily. If the UK extracted just 10 per cent of its shale-gas resources it could meet its gas needs for the next 50 years. But the record price of gas has so far not prompted a rethink on fracking in government.
The gas-price crisis is a global problem, of course. But had we prioritised our energy needs over green demands we would have been far less exposed to these global headwinds.
Thanks to a series of terrible green policies Brits will have to endure a great deal of pain this winter and beyond. And the cost of consumer energy bills is not even half of the problem. Even more alarming is the prospect of factories closing down as they become unable to face rising energy prices. A cheap, abundant and reliable supply of energy is the backbone of any growing economy. Britain is in dire need of a manufacturing renaissance, but the energy crisis dashes any hopes of this happening in the near future.
The government's green indifference to soaring gas prices is utterly irrational. Once again it is forcing ordinary people to foot the bill for its virtue-signalling. It cannot be allowed to get away with this.
Fraser Myers is deputy editor at spiked and host of the spiked podcast. Follow him on Twitter: @FraserMyers.
Picture by: Getty.
To enquire about republishing spiked's content, a right to reply or to request a correction, please contact the managing editor, Viv Regan.