Re-making the case for nuclear energy
There is no path to a prosperous and decarbonised future without nuclear power.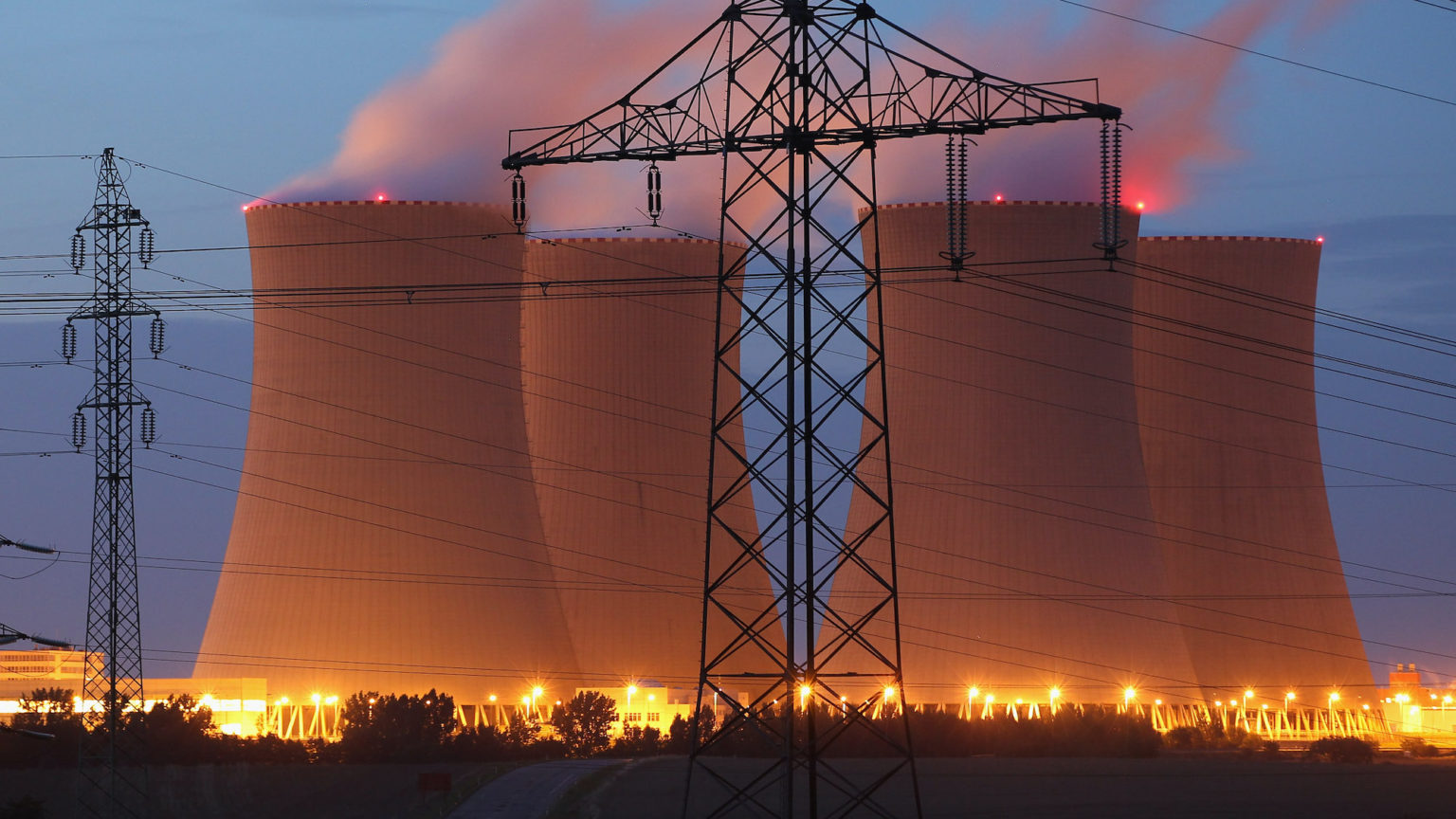 'They take too long to build!' That is the rallying cry of anti-nuclear activists everywhere when they run out of arguments against nuclear power stations.
So here's something to bear in mind. It took France just 12 years to decarbonise from the 1970s onwards, when it built 56 nuclear reactors. France's main objective back then was to secure energy independence by reducing its reliance on imported fossil fuels. The French still enjoy the fruits of this decision today, with over 70 per cent of their electricity coming from clean energy sources.
Today, with gas prices skyrocketing, climate change closing in on us and air pollution proving deadly, we in the UK arguably have more reasons than ever to follow France's lead.
What's more, nuclear technology is also better now than it was over four decades ago. Reactors are now much more efficient and, in theory, quicker to build. And, once a nuclear power plant is up and running, it can remain operational for over 60 years.
Typically, standardisation – building the same model again and again using the same team of engineers – reduces build time and cost. But this is something the UK has yet to get behind. So although there are European pressurised reactors (EPRs) being built at Hinkley Point C and Sizewell C, the proposed reactor for Wylfa, in Wales, is an AP1000 reactor, which means construction won't be as efficient as it could be. Still, more nuclear is better than no nuclear, and so hopefully the Wylfa proposal will go ahead.
Cost is a problem for nuclear power. The developers behind Wylfa have consistently struggled to secure funding, with investors concerned about the lack of government support. Given that we hear politicians and activists shout that no cost is too high to combat the climate emergency, here is a perfect opportunity to turn those words into action.
Nuclear power plants have a huge upside. They provide a reliable source of energy and act as a baseload (back-up) for renewables when it isn't windy or sunny. They have a small land footprint, are good for nature, and do not contribute to climate change or dirty the air we breathe. They also require fewer materials to build than other types of energy, provide high-quality green jobs and have the best waste-management methods of any source of energy production.
But, most importantly, there is no other proven way that a country can reach Net Zero without nuclear energy. The data show us this very clearly.
Environmentalists are increasingly coming round to nuclear energy. Younger people are clued-up on climate change and are less against technological solutions than many older environmentalists. They also like their technology and understand that we need clean electricity to power phones and laptops. The public's openness to nuclear is reassuring, especially considering that anti-nukers, from the Campaign for Nuclear Disarmament to Extinction Rebellion, tend to dominate mainstream discussion.
Nuclear power is increasingly seen as an essential component in any effort to meet our rising energy demands. This is underpinned by the emergence of a generation that understands the role technology will play in addressing climate change. When I started out talking to journalists and editors in the UK about nuclear a year ago, I was met with anti-nuclear sentiment from both the left and right. But through ongoing discussions about the data, their attitudes are changing.
The Intergovernmental Panel on Climate Change (IPCC) gave detailed scenarios for decarbonisation in its 2018 report. The energy section clearly includes nuclear in all four pathways to decarbonisation. When anti-nuclear environmentalists say that we can rely solely on renewables they are going against the scientific consensus.
In my work as a pro-nuclear climate activist, I have spoken to citizens across the world about nuclear, and it is clear that the tide is turning in its favour. Australia has had a ban on nuclear power for decades, but the discussion on its potential role has now opened up. Many Australian citizens and commentators are now speaking in favour of nuclear energy. Denmark has also had a ban on nuclear since the 1980s, but politicians there are now debating its merits.
We have left it late in the day to construct new nuclear power plants, but it is never too late to develop clean energy sources and work on lowering our greenhouse-gas emissions. With COP26 approaching, world leaders are starting to worry about how to reduce their nations' carbon emissions. If I was the leader of a developed nation with high emissions, I would be doubly worried. Germany, which chose to phase out nuclear power plants instead of getting rid of coal, is a perfect example of how not to approach Net Zero.
Anti-nukers will no doubt continue to insist that nuclear power plants will take too long to build. But this is a reason to have built them decades ago, not a reason not to start building them today. The truth is that had developed countries built reactors in the 1970s, like France did, the world probably wouldn't be heating up today. That's one for the anti-nuclear activists to think about.
Zion Lights is the founder of pro-nuclear campaign group Emergency Reactor, an environmentalist and a former spokesperson for Extinction Rebellion.
To enquire about republishing spiked's content, a right to reply or to request a correction, please contact the managing editor, Viv Regan.