Will ethnic minorities be next to abandon Labour?
It's not just the white working class who is fed up with Labour's wokeness.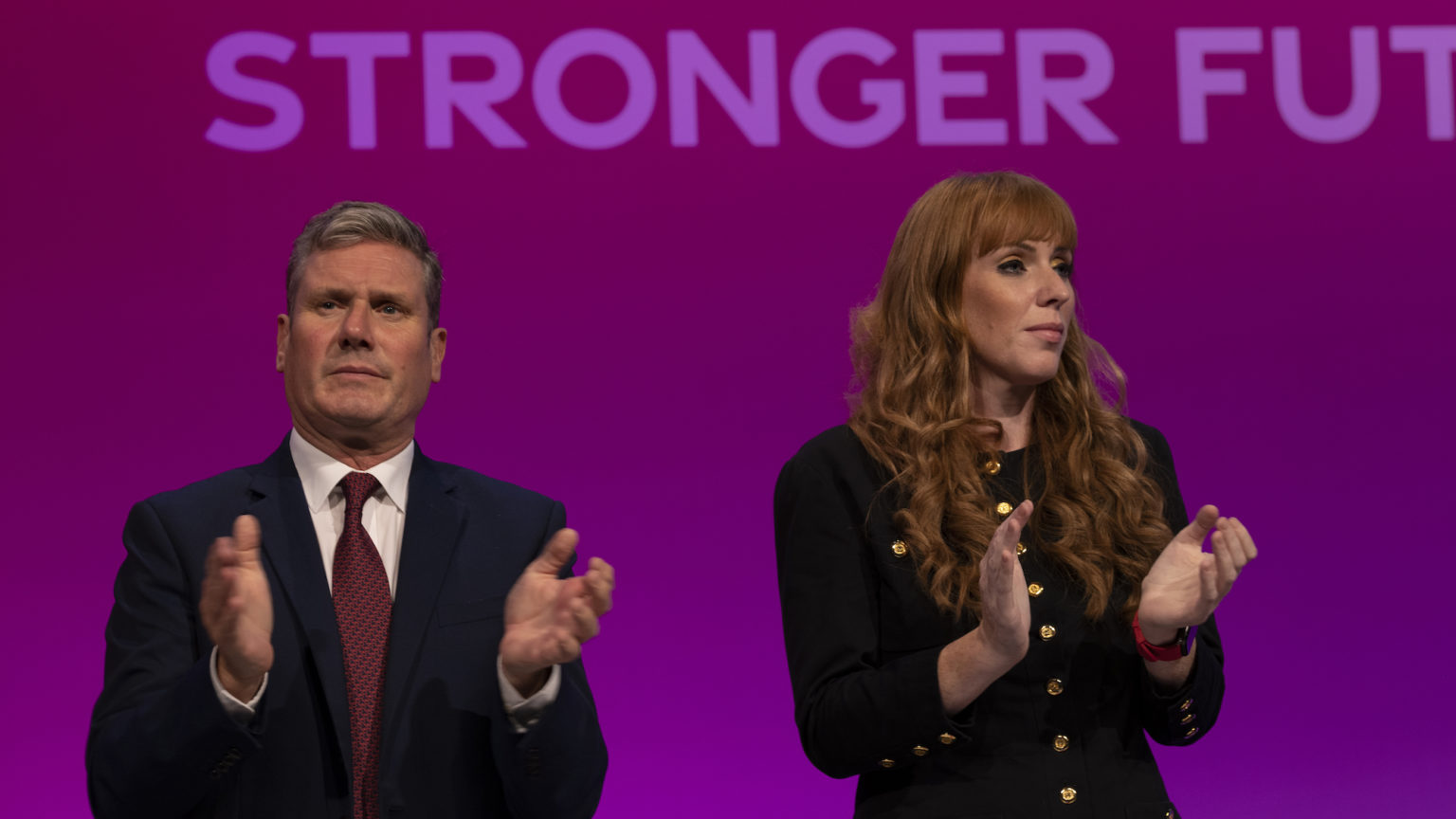 The Labour Party conference was not exactly a riveting success.
Prominent party figures, including leader Sir Keir Starmer, defied basic scientific reality by suggesting that men can have a cervix. Angela Rayner called the Tories 'scum', which was not ideal, given that many of her party's traditional working-class supporters voted for the Tories in 2019. And to top it all off, Europhile Hilary Benn argued that Labour should attack Brexit at the next General Election. This is a party that increasingly looks like an amateurish band of unrelatable social activists.
As many have been pointing out over the past two years, Labour's anti-Brexit elitism and its rampant identitarianism has prompted working-class voters across northern England, the Midlands and north Wales to abandon the party in droves.
But less commented on is the fact that ethnic-minority voters in seats such as Harrow East and Hendon also abandoned Labour at the 2019 General Election. And then there's Leicester. It has the second-largest Indian-born population in Britain, but at the last election, in Leicester West and Leicester East, Labour's vote share dropped by 11 and 16 percentage points respectively.
Labour's lurch wokewards threatens to further destabilise the party's relationship with its historically loyal, ethnic-minority voters. After all, its embrace of transgenderism is likely to go down like a bucket of cold sick among communities who value traditional family structures. But transgenderism is not the only reason why ethnic minorities are increasingly willing to distance themselves from Labour.
There is also an exploitative and patronising tendency on the left to see Britain's migrant-origin communities as put-upon victims of widespread institutional racism and religious discrimination. This is simply not borne out by reality. Rather, the modern identitarian left is projecting its politics of victimhood on to ethnic-minority people.
In fact, Britain's ethnic minorities – many originating from countries which continue to be blighted by institutional corruption and underdevelopment – are more likely to be satisfied with British democracy than the white-British mainstream. Most ethnic-minority Brits believe that the police are, overall, a force for good. And British Muslims, too often portrayed by the left as a uniquely victimised bloc, generally believe that Britain is a good place to live as a Muslim.
Moreover, Indian- and Chinese-origin Brits are two of the three highest-paid ethnic groups (with white workers of Irish heritage at the very top). And several non-white ethnic groups are steaming ahead of the white-British mainstream in terms of educational attainment.
These are all examples of ethnic-minority integration and advancement which should be celebrated. But because they undercut the left's narrative of 'Bigoted Britain', much of the left wilfully ignore them.
Britain's ethnic-minority traditionalists no longer feel represented by Labour – a political party which is largely uncomfortable with expressions of national pride, denigrates the family unit, and encourages individuals to see themselves as disempowered victims.
Modern Labour, dominated by identity politics, is now fundamentally at odds with the socially conservative values of Britain's ethnic and religious communities. It certainly cannot be the party of both radical social liberalism and ethnic-minority traditionalism.
Labour is drowning fast in a pool of political irrelevance. There was a time when it blended a strong commitment to social justice with a family oriented traditionalism. It seems those days are long gone.
Labour was punished in 2019 for taking its working-class base for granted. Could its once-loyal ethnic-minority voters be the next group to desert it?
Rakib Ehsan is a research fellow at the Henry Jackson Society.
To enquire about republishing spiked's content, a right to reply or to request a correction, please contact the managing editor, Viv Regan.