Labour's woke posing is alienating British Muslims
The party's attempt to be all things to all identity groups is costing it dearly.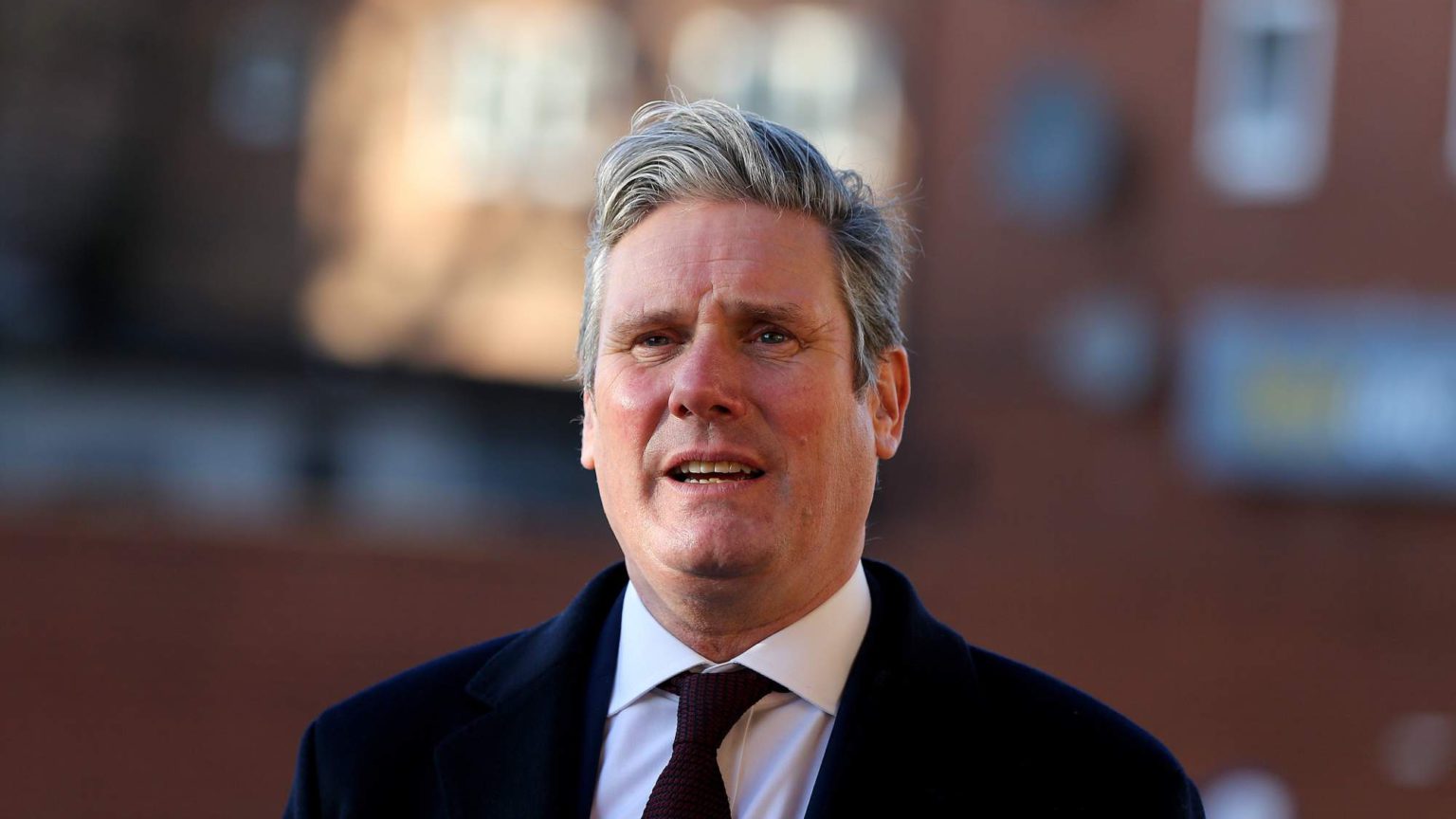 The jubilation with which the Labour Party greeted its narrow win in the Batley and Spen by-election is a sign of how dreadfully it has performed in recent times.
Labour's majority in the West Yorkshire seat – which it has held since Tony Blair's 1997 General Election victory – has dropped from 3,525 in 2019 to just 323. On top of that, a rival left-wing candidate, in the form of Workers Party for Britain (WPB) leader George Galloway, collected an impressive vote share of 22 per cent, while Labour's dropped from 43 to 35 per cent.
So Labour can rightly feel relieved at finally holding on to a Leave-voting seat in northern England. But its over-the-top celebrations look more than a little ridiculous.
Moreover, the success of Galloway among Muslim voters should be a serious cause for concern for Labour. His long-standing pro-Palestinian position, and his support for Kashmiri Muslims struggling against Indian forces in the disputed region of Kashmir, accord with the views of many British Muslims. And his willingness to criticise Batley Grammar School for allowing a teacher to show a cartoon of the Prophet Muhammad also went down well with the more conservative sections of the local Muslim community.
Labour must fear others like Galloway taking away traditionally Labour-voting Muslims. Labour is not helped by the many contradictory causes it now champions in the culture wars. Leader Keir Starmer's unrelenting support for gender self-identification on Pink News may go down an absolute storm among chattering-class Guardianistas. But it will likely go down like a lead balloon in Labour-voting British Muslim communities.
Labour must face up to a harsh truth. It cannot be both the political arm of Stonewall and the party of British Muslim traditionalists. And its tentative support for policy proposals, such as on-demand abortion for any reason up to birth, is unlikely to command much backing within Britain's Pakistani- and Bangladeshi-heritage communities.
Of course, the likes of Zarah Sultana, a glorified student activist and current Labour MP for Coventry South, try to portray British Muslim communities as bastions of radical progressivism. But I suspect Sultana knows this is nonsense.
The truth is, Labour has simply taken Muslim voters for granted over many years. And now, thanks to the powerful LGBT lobby in its midst, Labour finds itself estranging those long-neglected Muslim Labour voters – including many who would consider themselves economically left-wing.
This of course presents an opportunity for a left-wing but 'anti-woke' political alternative – like Galloway's WPB – which could appeal to many British Muslims. It could be socially traditional in a domestic sense; adopt foreign-policy positions in line with mainstream British Muslim opinion; be family-oriented and communitarian; criticise the 'LGBT overreach' in our political and social institutions; and highlight forms of anti-Muslim discrimination in, say, the labour market, or the private-rented housing sector.
Due to the residential distribution of British Muslim voters, a well-organised political outfit along these lines could make life very difficult for Labour in a string of inner-city constituencies and post-industrial towns. Birmingham seats, such as Hodge Hill and Hall Green, along with London constituencies such as East Ham, could prove fertile ground for a left-wing 'anti-woke' alternative looking to appeal to traditional British Muslims.
With Labour being pulled in different directions by the competing interests of identity politics, such a party could make serious headway in Labour's Muslim heartlands. Galloway's performance in Batley and Spen should be seen as a warning shot to the Labour Party leadership – it can no longer take Labour-voting British Muslims as 'guaranteed' votes.
One thing is now clear. No political party can satisfy both Britain's trans lobby, and British Muslim traditionalists. Labour's attempt to appease divergent interest groups could well have sown the seeds of its own electoral demise.
Rakib Ehsan is an independent expert in social cohesion and institutional trust. Follow him on Twitter: @rakibehsan
To enquire about republishing spiked's content, a right to reply or to request a correction, please contact the managing editor, Viv Regan.