Will Labour ever get over Brexit?
Remoaners were out in force at the Brighton conference.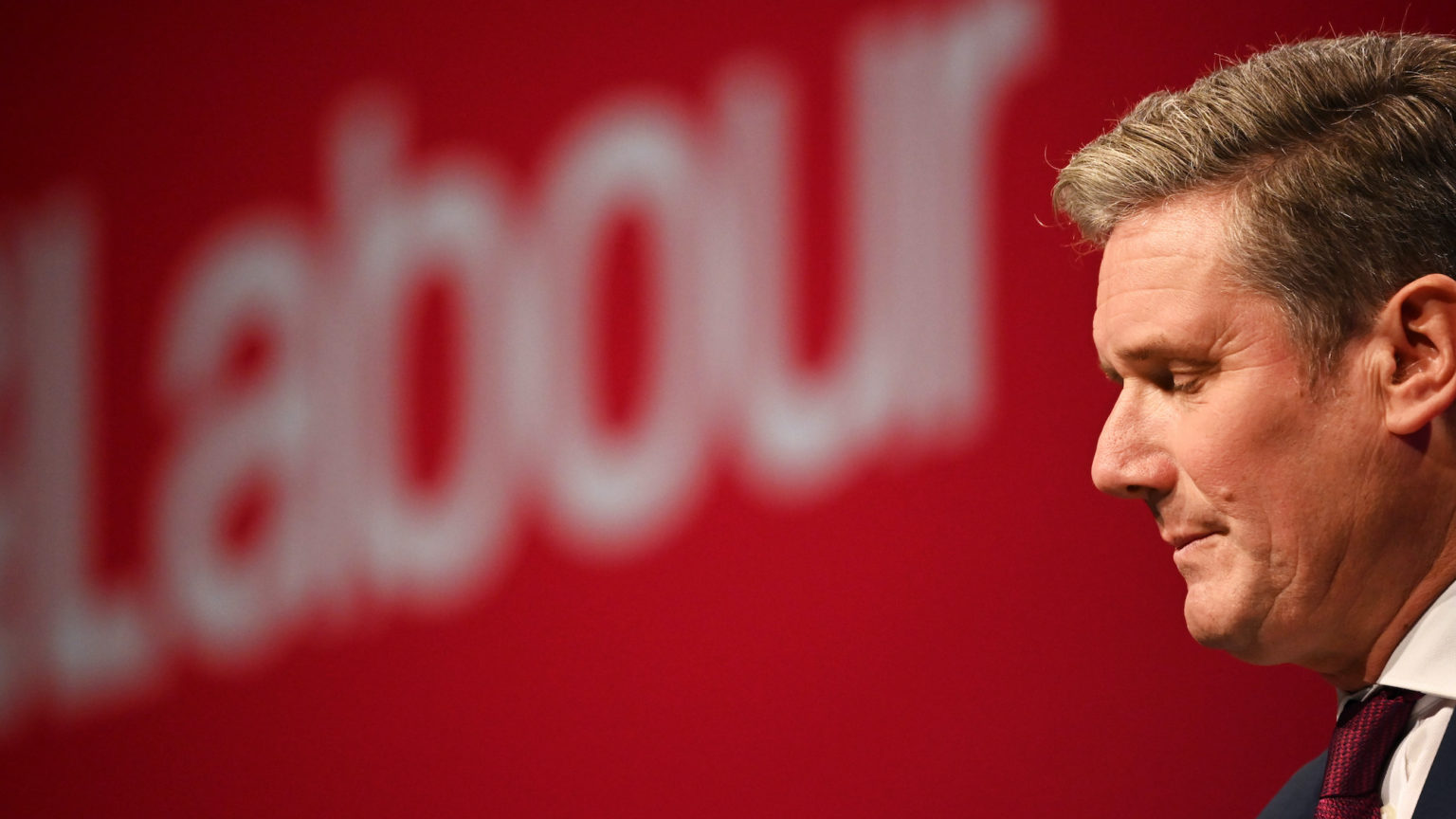 During the Hartlepool by-election earlier this year, Labour leader Keir Starmer said that his party needed to move on from Brexit: 'We have left the EU, we have got a deal, we have got to make it work and we don't want to rejoin. That's the position of the Labour Party. We can't go on fighting yesterday's wars.'
Six months have passed since then and Starmer's message still doesn't seem to have got through to the Labour faithful who gathered in Brighton this week. On Wednesday morning, the last day of the Labour conference, shadow justice secretary and die-hard Remoaner David Lammy told the BBC about an exciting new plan. If Labour gets elected, he said, it will seek to 'fix' Boris Johnson's Brexit deal. It doesn't take much imagination to work out what he most likely means: a renegotiation towards a closer relationship with Brussels.
Throughout the conference, there have been clear signs that Labour is still stuck on Brexit. On Monday John Bercow made his debut Labour conference appearance, having joined the Labour Party in June. The former House of Commons speaker and anti-Brexit windbag appeared at an event with Guardian journalist Jonathan Freedland. Bercow got the crowd going by asking jokingly whether he could refer to his new colleagues as 'comrades'. He also asked for their forgiveness for his misjudgements in his political past, when he was a raging Tory. These misjudgements include leading the Federation of Conservative Students in the 1980s, whose members wanted to 'Hang Nelson Mandela'. Around the same time, Bercow called for the 'assisted repatriation' of immigrants.
Given Labourites often call Tories 'scum', and even consider some gender-critical feminists to be beyond the pale, it may seem odd that they took so fondly to this former right-wing blowhard. But of course the reason they have embraced Bercow is that he expended so much of his energy as speaker trying to obstruct Brexit. He infamously used every parliamentary trick in the book to subvert and undermine the result of the EU referendum. And that, apparently, absolves him of all sins.
In Brighton, Labour luminaries lined up to take potshots at Brexit. Former chair of the House of Commons Brexit committee Hilary Benn appeared at a Labour Movement For Europe event hosted alongside the conference on Sunday. He said that Starmer should fight the next election on Brexit and the 'mess' it has apparently caused. 'The truth is', he said, 'bit by bit, the British people can see what is happening in front of their eyes – the queues, the shortages… the threat to peace and security that a Labour government achieved after many years with the Northern Ireland [peace process]'. Benn said it was time to build a 'closer economic relationship' with the EU.
At the same event, Remoaner peer Andrew Adonis called on Starmer to campaign to rejoin the EU's Single Market and Customs Union. This would amount to Brexit in name only, tying the UK into the EU's legal orbit. Our 'destiny is to be European' and we must move 'step by step' towards rejoining the bloc, he said.
Many in Labour are clearly still reeling from the referendum result, and the pummeling the party took in 2019. But they refuse to learn the lessons of these defeats. How many times does the public have to say it wants to leave the EU before Labour will listen? Every time the British people have been asked about Brexit, they have backed it. In 2016, they ignored the advice of the great and the good and voted to leave the EU. In 2017, over 80 per cent of voters backed parties that had committed to taking the UK out of the EU (yes, even Labour, for a period, agreed to respect the referendum result). In 2019, the brand-new Brexit Party romped to victory in the European elections. And later that year, Boris Johnson's Conservatives won a landslide by promising to 'Get Brexit Done', crushing the pro-second-referendum Labour Party. Yet still, even after all these batterings, many in Labour still think that campaigning to rejoin the EU will reverse their fortunes.
Not everyone in Labour is a committed 'rejoiner', of course. To her credit, Starmer's Brexit spokesperson, Jenny Chapman, said in her conference speech on Tuesday that Labour Remainers must 'get over' Brexit. But it's obvious that a significant chunk of the party is not over it. According to the i, Starmer is under pressure from cabinet colleagues to take a more aggressive stance against Brexit. Some really do want to keep on fighting 'yesterday's war'.
So how do the Labour Remainers justify their ongoing campaign after so many ballot-box defeats? By blaming everything that goes wrong on Brexit, of course. Forget the fact that the pandemic has caused unprecedented disruption to the global economy – for the Remainers, Brexit is the only explanation for the shortages in supermarkets, petrol stations and the labour force. They refuse to engage with the country's problems in good faith and instead insist on seeing everything through Brexit-tinted glasses.
Many in Labour still hold out hope that we can rejoin the EU. The voters keep telling them no, but they just won't listen.
Paddy Hannam is editorial assistant at spiked. Follow him on Twitter: @paddyhannam.
To enquire about republishing spiked's content, a right to reply or to request a correction, please contact the managing editor, Viv Regan.