Keep trigger warnings out of the cinema
Forget sex and violence, film censors now want to protect us from mental distress.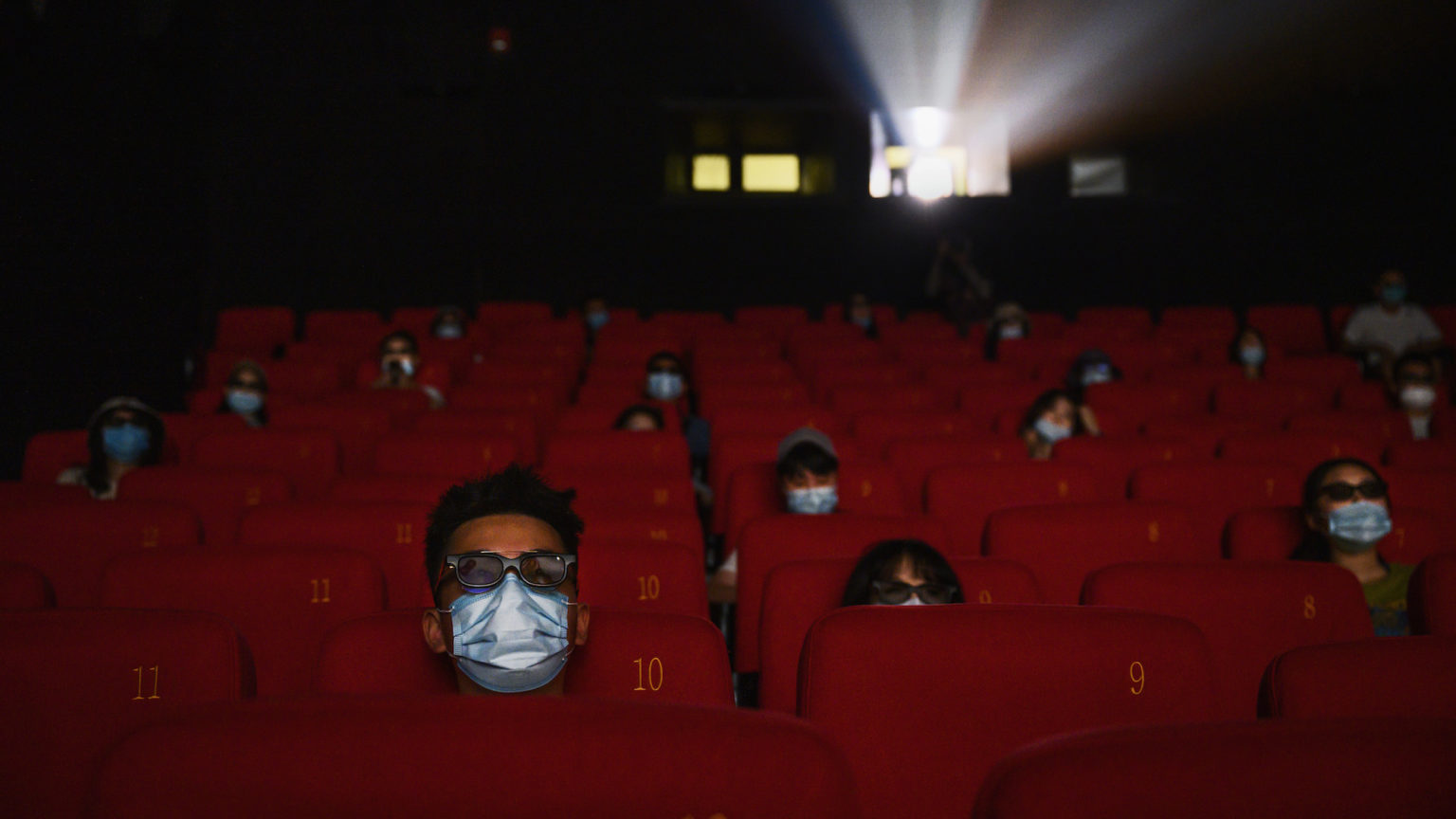 Few thrills come close to that of watching an 18-rated film when you're still only 12. Tantalising glimpses of an illicit adult world await: sex, violence, bad language – hopefully all three.
But today's adolescents seem less inclined to rebel against the ratings. If a recent survey is to be believed, they worry that on-screen portrayals of ill-health, eating disorders, self-harm, suicide, bullying and depression might harm their mental health. The research, carried out by the British Board of Film Classification (BBFC), suggests that close to two-thirds of teenagers want film ratings to flag up scenes that might cause them distress.
While Mary Whitehouse and her blue-rinsed biddies feigned shock at sex scenes (but had to watch them, just to be sure), today's teens are most concerned about anxiety, stress and depression. So wary are today's youngsters of damaging their mental health that they want protection from portrayals of people dealing with mental-health problems. It's not blood, guts and gore that trouble them — it's emotions.
In response, the BBFC is now looking at increasing its use of content warnings. It's a happy day for any organisation when the research it commissions justifies expanding its remit. Just don't call whatever new labels the BBFC comes up with 'trigger warnings' – university lecturers in the US have been warned that the phrase 'trigger warning' can trigger those who have been traumatised by guns.
Rather than more warnings, perhaps it would be better to point out to troubled teens that, without anxiety, there would be no Death of a Salesman. Without stress, there would be no Cat on a Hot Tin Roof. Without depression, there would be no It's a Wonderful Life. Without suicide, there would be no Anna Karenina. Emotion is what makes us human. And how people experience emotion and deal with other people's feelings is what constitutes drama. If we really have to point this out, it may also be worth emphasising that acting is not real life and a person who performs depression for the camera is not really suffering from depression.
But then again, it seems it is mainly adults who are labouring under such illusions. After all, it wasn't teenagers who came up with the lengthy content warnings for this summer's production of Romeo and Juliet at the Globe Theatre in London. It wasn't a child who thought the audience needed to be told the blood was fake and that no actors really topped themselves. It is adults – theatre directors, teachers, filmmakers and state censors – who think teenagers are so vulnerable that they need to be told fight scenes are staged. It is adults who think children are so dumb that they might watch Romeo and Juliet and be inspired to try a spot of suicide for themselves. It is not teenagers but an older generation that is so preoccupied with children's mental-health problems that they are prepared to rob them of the pleasures of great drama.
Romeo and Juliet has been performed for over four centuries without any need for plot spoilers to protect the emotionally vulnerable. Extensive research suggests there have been few recorded cases of Bard-inspired teen suicides in all that time. So what has changed? Sadly, it seems we now have a generation of youngsters who have been encouraged to nurture their own vulnerability.
PSHE lessons in schools, TV shows and awareness-raising Instagram influencers are constantly telling children they should be on guard for feelings of stress, worry or sadness. Worse still, they are told that these feelings are not a normal part of growing up, but rather are experiences that can only be managed with professional help. Children are bombarded with messages telling them that 'it's okay not to be okay', and that they are, most likely, not okay. Adults have taught children that they are emotionally fragile.
It is sad, but hardly surprising, that after years of being told that stress is to be avoided at all costs, teenagers tell researchers they need a warning before seeing stress performed on screen. It might be tempting to laugh at their censoriousness, but it is adults who have led them to believe that they need the protection of trigger warnings and the security of the safe space.
State regulators are, of course, only too happy to appease the perma-offended. The BBFC has already hinted it will provide more guidance – and no doubt more censorship, too. Ofcom, the government's communications watchdog, is keen to get in on the act. It has published a new list of offensive words which it thinks might upset TV and radio audiences. The list includes 'Karen', 'gammon', 'snowflake', 'Remoaner', 'boomer' and 'TERF'.
Full disclosure: I've lost count of the number of times I've been called a Karen, a gammon or a TERF. I take it as a sign my opponents have lost the argument when insults are their only retort. However offensive some might find these labels, censoring them will only degrade political debate further.
The fact is, no amount of banning or warnings can make people feel emotionally safe. The exact opposite is the case. Censoring cheap insults and issuing warnings about distressing content tells people they cannot cope with human emotions and interaction. It tells them they cannot cope with life itself. Adults desperately need to step away from the trigger warnings and encourage teenagers to experience drama in all its life-affirming, challenging, emotionally complex rawness. Let's leave kids to get back to rebelling against the ratings.
Joanna Williams is a columnist at spiked and director of Cieo, where she recently published How Woke Conquered the World
To enquire about republishing spiked's content, a right to reply or to request a correction, please contact the managing editor, Viv Regan.