Germany is trapped in Merkel's shadow
Ahead of the federal election, the main parties seem gripped by a fear of change.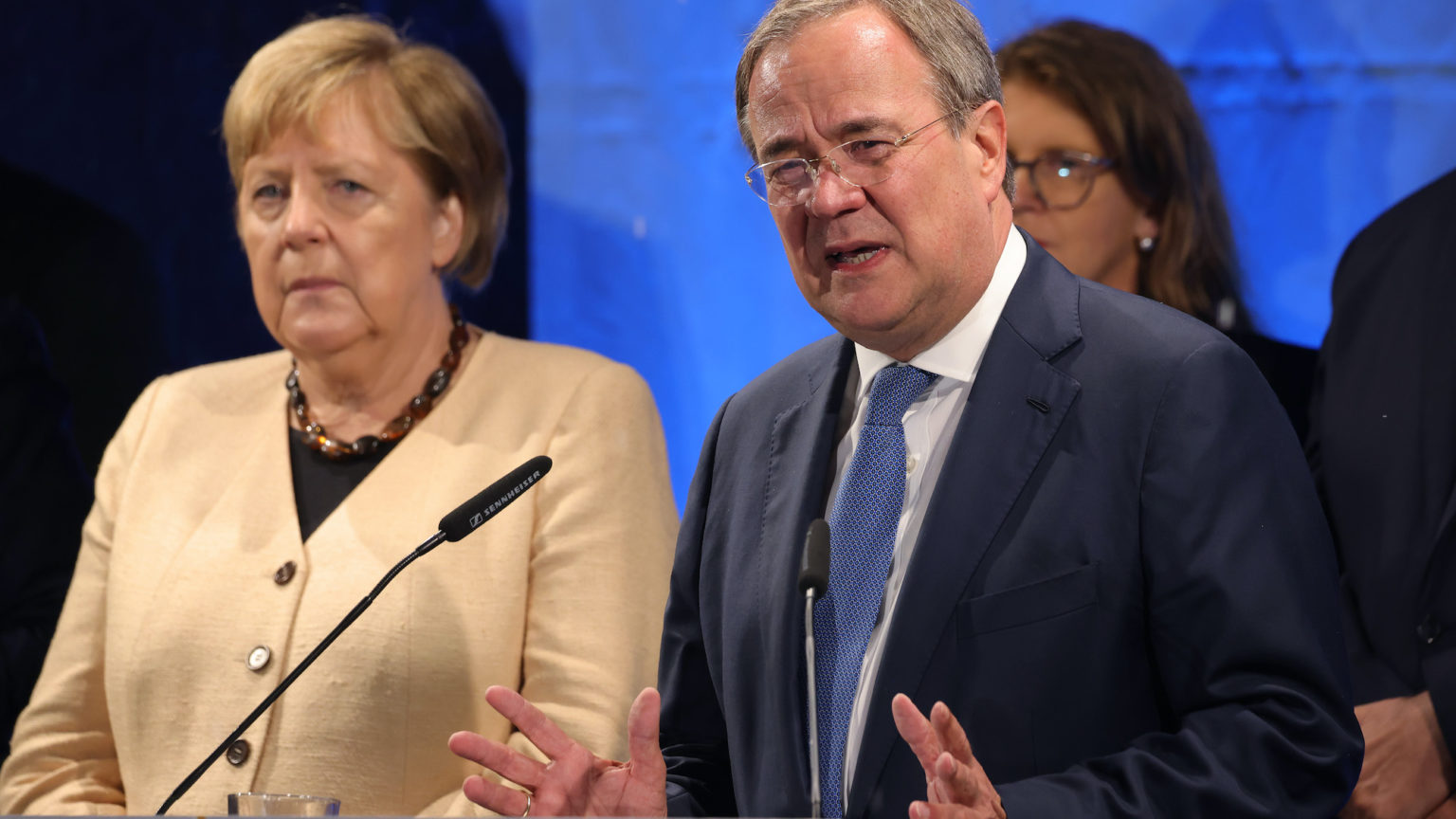 On Sunday, Germany will elect a new government. And, as it stands, no one has any idea what that government might look like.
Rarely has a German federal election been so close, with 40 per cent of voters saying they are still undecided.
But this is not as exciting as it sounds. The reason voters are so uncertain is that all of the main candidates are perceived as being boring or inadequate. Not one of them is polling at more than 30 per cent.
One explanation for this rather sorry situation lies with the outgoing chancellor Angela Merkel. She is not running, of course, but she still dominates German politics. She provides the model the other candidates think they should follow. She is the politician they all want to emulate.
They all seem gripped by a fear of change. Take, for example, Social Democratic Party (SPD) leader Olaf Scholz. He has a slim majority in the polls and is widely seen as the most likely to become chancellor.
So in theory, Scholz should represent a new start for Germany. The SPD, if it gains enough votes, is likely to form a left-leaning alliance with the Greens. This would exclude Merkel's Christian Democrats from power for the first time since 2005.
But instead of embracing the post-Merkel future, Scholz has been presenting himself as the continuity candidate, the only true Merkel successor. Playing on his past as Merkel's finance minister and vice chancellor (the SPD has been in a so-called grand coalition with the CDU for most of Merkel's tenure), he's been keen to cultivate an image of familiarity and stability.
During his campaign, he has taken to aping Merkel's slogans, such as 'You know me'. And he has been photographed imitating her famous hand gesture – the 'Merkel rhombus'. One of Merkel's supporters has even accused him of draping himself in Merkel's legacy.
The other main candidate, the CDU's Armin Laschet, had chosen to present himself as a compromise candidate – between a new beginning and more of the same. Although a member of Merkel's party, he has never held a ministerial post in any of her governments.
Laschet was expected to unite the CDU, which has been torn apart by its pro- and anti-Merkel factions. But instead of uniting the two warring groups, he has been squeezed between them.
He knows that many voters crave change, and at times he has hinted that Merkel made mistakes. He recently criticised the Merkel-era decision to shut down Germany's nuclear-power plants before switching off the coal-fired ones. And he has also argued that Germany's Covid lockdowns should have ended sooner than they did. But even then, he presented his criticisms very cautiously – a move which has earned him a reputation as a waverer.
Now, after struggling to make much electoral headway, Laschet is relying on Merkel to turn his campaign around at the last minute.
This turn back to Merkel on Laschet's part is indicative of the caution and lack of new ideas among the leadership of Germany's main parties. They simply do not know where to go after Merkel.
Time and again, however, they blame the voters for this failure to come up with new ideas and direction. They claim it is the voters who crave stability and continuity. This is an excuse.
Of course Merkel still has supporters, but there are many Germans who yearn for change. This is why, at the 2017 federal elections, voters turned their backs on Merkel, leaving the CDU with its worst result since 1949. This is why many rejected Merkel's one-time successor, Annegret Kramp-Karrenbauer – because she had a reputation for being a Merkel 2.0. And this is why so many have voted for protest parties in recent years – from Alternative für Deutschland to Freie Wähler.
The fact that after 16 years of Merkel the establishment is finding it so hard to put forward a candidate with new ideas shows the dire straits it now finds itself in. And this has led to a stultifying campaign, bereft of genuine debate.
German voters have been left frustrated. They know that Germany is facing major economic and social challenges, from the rising cost of energy to immigration, from foreign policy to Germany's role in the EU. Yet the candidates are so fearful of straying into new political territory that they have either avoided these issues or have only discussed them in superficial terms.
Die Welt commentator Thomas Schmid has called the campaign an 'outrage'. The candidates have remained silent on the big questions, he argues, and have treated voters like children, to be shielded from uncomfortable truths. He is right – voters deserve better.
Yet, as inadequate as the election campaign has been, change is in the air – if only because Merkel won't be chancellor any more. That alone should eventually shake things up.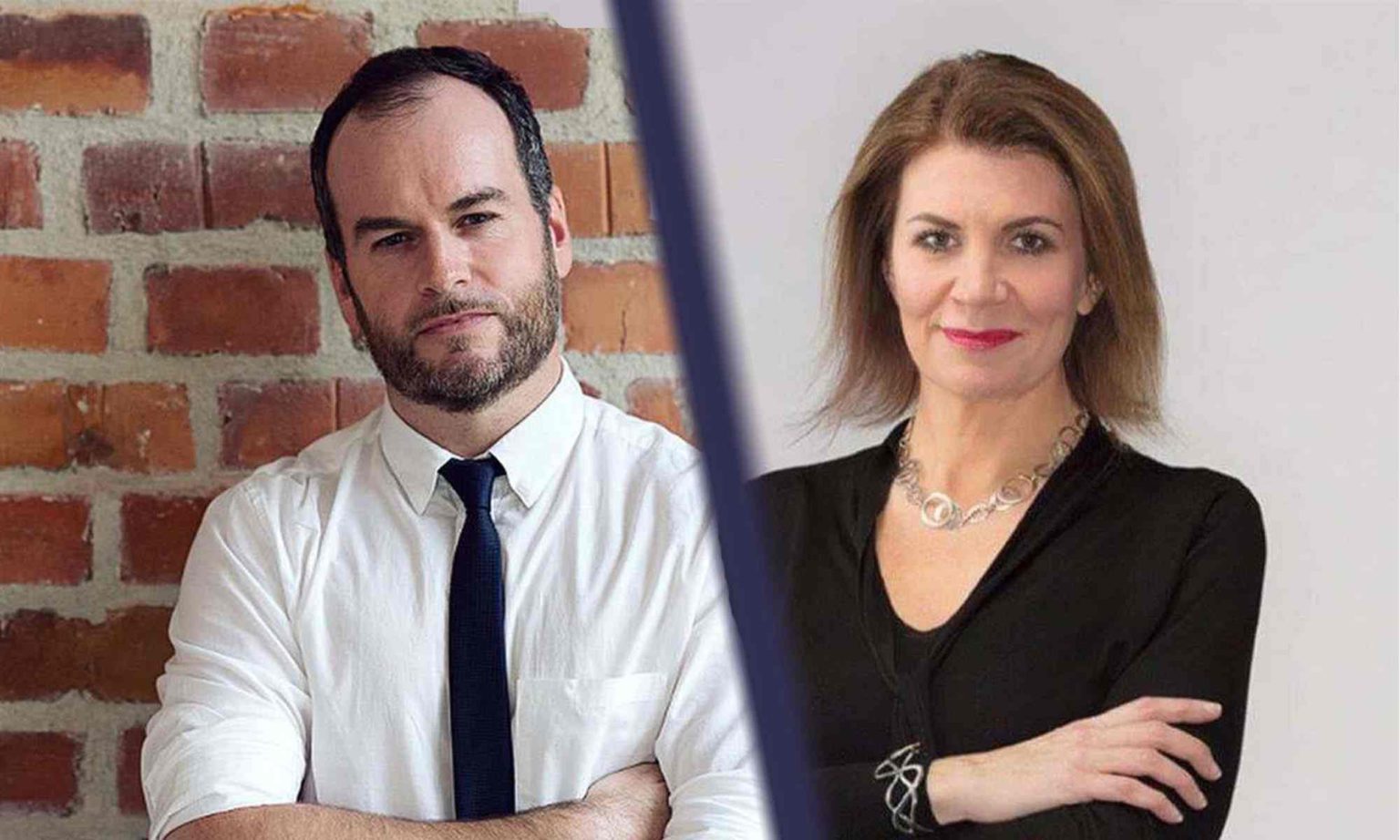 A world gone mad – with Brendan O'Neill and Julia Hartley-Brewer
ZOOM EVENT
Wednesday 22 September – 7pm to 8pm
Tickets are £5, but spiked supporters get in for free.
To enquire about republishing spiked's content, a right to reply or to request a correction, please contact the managing editor, Viv Regan.