Free speech for scumbags
Why saying disgusting things about Grenfell should not be a crime.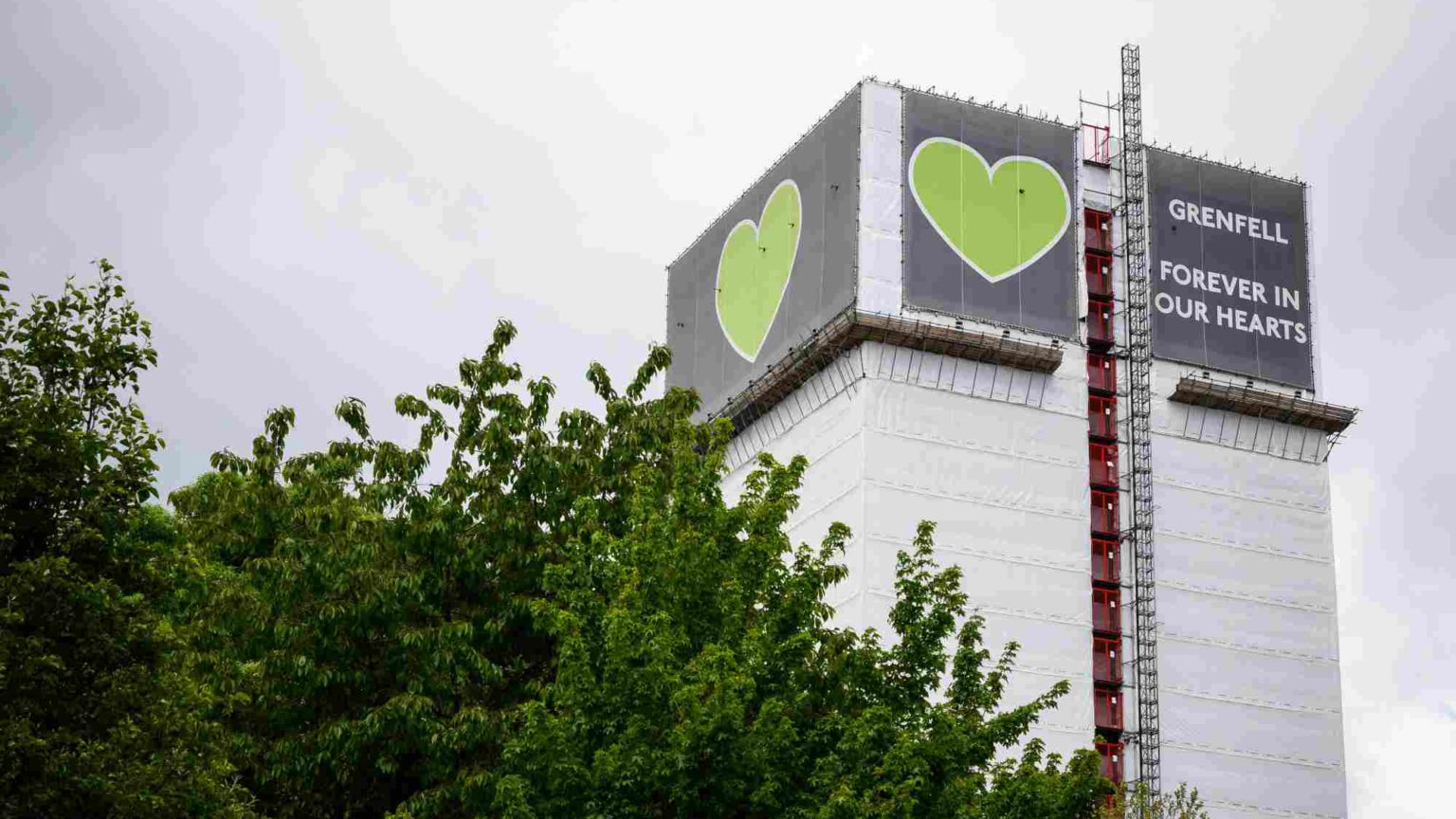 The fire at Grenfell Tower in 2017 shook the UK to its core. It prompted an outpouring of sympathy and countless expressions of solidarity. But, as with any major disaster, it also attracted a particular brand of nutter who seeks to blame everything on the Jews.
Enter Tahra Ahmed, who ran a volunteer network for Grenfell Tower survivors. She has now been charged with a racist hate crime after she said the 72 victims of the Grenfell fire were 'burnt alive in a Jewish sacrifice'.
Ahmed was charged under the Public Order Act 1986 for using language that is 'threatening, abusive or insulting intending thereby to stir up racial hatred or, having regard to all the circumstances, whereby racial hatred was likely to be stirred up'.
Ahmed said deeply racist and idiotic things. Writing on Facebook, she described the fire as a 'holocaust', and asserted that 'Grenfell is owned by a private Jewish property developer just like the Twin Towers'. She continued: 'I wonder how much Goldman [Sachs] is standing to make in the world's most expensive real-estate location.'
As with most idiots, it would be better to confront Ahmed with the truth, rather than use the law to punish her. Goldman Sachs' only involvement in the disaster was to donate 100 boxes of children's clothing and books to the response effort. It also helped former residents regain access to lost technology, and pledged to match its employees' appeal donations.
Mark Gardner of the Community Security Trust, which monitors anti- Semitism, said Ahmed's comments reached 'a new depth of grotesque anti-Semitic racism'. He's right to condemn the comments. But criminalising her views won't address the growing problem of anti-Semitism. It is more likely to turn her into a martyr in the eyes of those who share her sentiments.
Ahmed isn't the only one who has been criminalised for saying sick things about Grenfell. In 2018, Paul Bussetti made a drunken video in which a cardboard effigy of Grenfell Tower was burned on a bonfire while he chanted 'this is what happens if you don't pay your rent'. After the video was shared on WhatsApp, Bussetti was charged with sending 'grossly offensive material' under the Communications Act 2003 . His acquittal at his first trial was quashed by the High Court a few weeks ago. He now faces a second trial on the same charges in the near future.
Bussetti did make a grossly offensive video. But punishing him for being a twat hasn't helped anyone. We are in dangerous territory when people are being dragged through the courts for being stupid, drunk or both.
The cases of Ahmed and Bussetti have reminded us of what we already know: there are some people out there who are prone to saying and doing some deeply silly and disgusting things. But punitive laws against hateful or offensive speech won't make certain people less stupid. And they certainly won't help tackle racism. If anything, they will make confronting racism more difficult, by driving its expressions underground. We need to confront racist views, offensive views and really stupid views – not force them into the shadows.
Charlie Peters is a writer. Follow him on Twitter: @CDP1882
To enquire about republishing spiked's content, a right to reply or to request a correction, please contact the managing editor, Viv Regan.