The SNP's green folly
Sturgeon's embrace of the green agenda will sink the economic case for independence.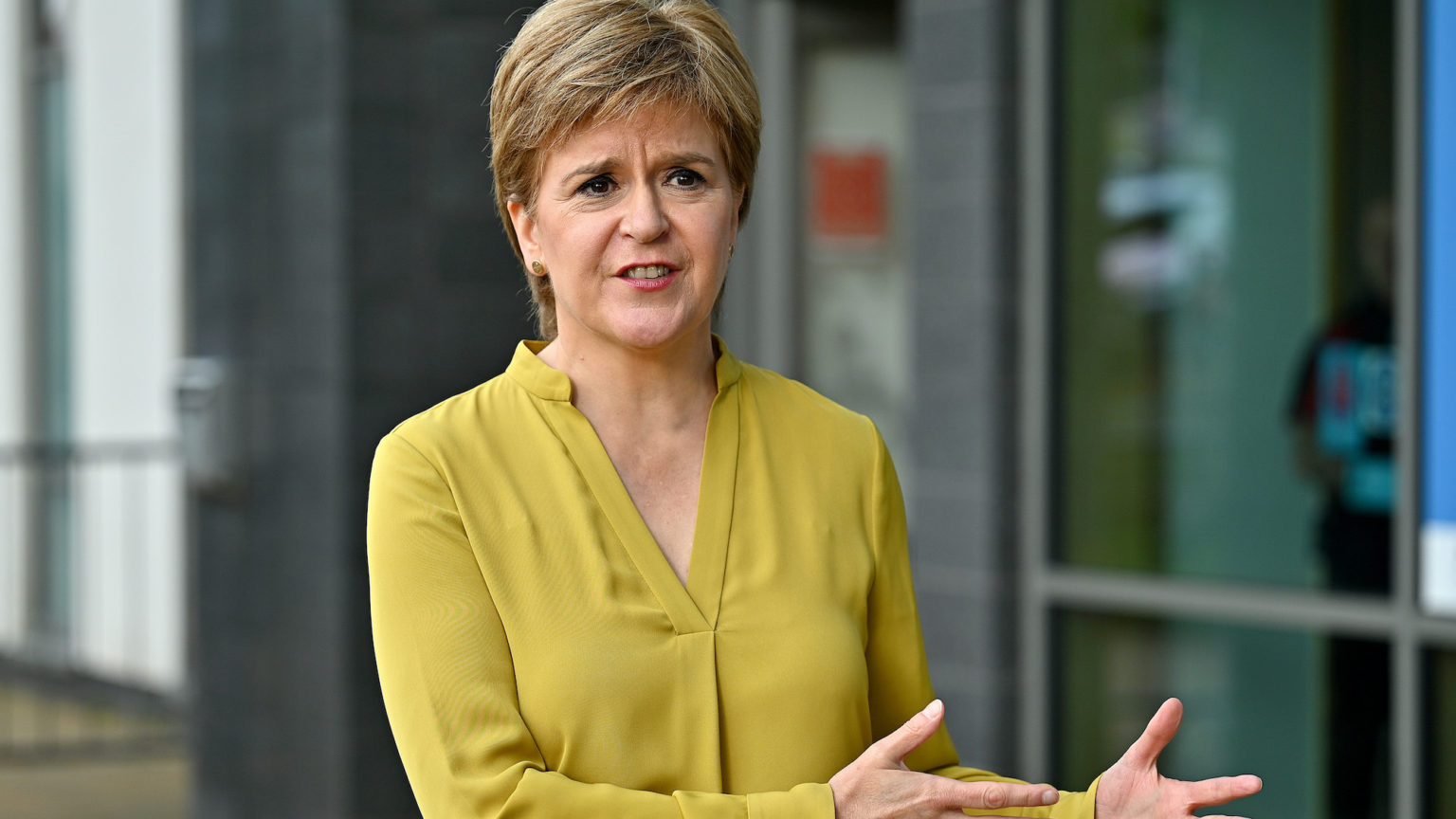 Scottish nationalists have long insisted that the oil and gas industry would help finance Scottish independence. This is why many of them are becoming increasingly alarmed by the Scottish National Party leadership's embrace of environmentalism. They realise that green economic policies and Scottish independence just do not go together.
This conflict has come to a head over first minister Nicola Sturgeon's call for the British government to reconsider the drilling licence it gave for the development of the Cambo oil field, situated 75 kilometres to the west of Shetland.
The licence was originally granted in 2001, when the SNP was fully committed to supporting the oil and gas industry. But this commitment has been undermined by the SNP's attempt to reach a co-operation agreement with the Scottish Greens in Holyrood.
One senior SNP figure, quoted anonymously in the The Times, said that Sturgeon was endangering Scottish livelihoods: 'We will lose out to other countries willing to produce [oil and gas]… and we put at risk 100,000 North Sea jobs before green alternatives have replaced them.' As commentator Alex Massie has put it, 'plenty of people who ought to know better appear unconcerned by the Greens' enthusiasm for national immiseration'.
Sturgeon herself once recognised how central Scotland's oil and gas sector is to the case for independence. When visiting Shetland in 2014, she talked enthusiastically of Scotland being on the cusp of a 'second oil boom'. She was right to recognise the importance of the energy sector to the nationalist cause. As Telegraph commentator Ben Marlow notes, 'the fossil-fuel industry still employs roughly 100,000 people and accounts for 10 per cent of Scottish GDP'. No amount of offshore wind turbines can make up for the loss of such an essential industry. So, by abandoning it, Sturgeon is undermining the economic case for Scotland going it alone.
Of course, Sturgeon and her supporters will say this turn against oil and gas is necessary to firm up the alliance with the Greens, boost the pro-independence majority in Holyrood, and secure a second independence referendum. But this doesn't fool anyone. Oil and gas exports were supposed to make independence financially viable. What's the point of holding a second referendum if you've torpedoed one of the key economic arguments for independence?
It does seem, as Carlton Brick has argued on spiked, that Sturgeon is more interested in pursuing an uber-woke agenda, full of rainbow-coloured posturing, than in pursuing independence.
Indeed, on this score, the SNP leadership and the Scottish Greens now seem to have a lot in common. They both champion trans ideology over women's sex-based rights. And they have both punished those in their respective parties who have dared to dissent on these issues. A new SNP-Green alliance might well weaken the case for independence – but it will give Sturgeon's government even greater parliamentary muscle to re-engineer Scottish society along identitarian lines.
One might expect the Labour Party to capitalise on Sturgeon's potential betrayal of those working in the oil and gas industry. Not a chance. Instead of making the case for jobs and growth in Scotland, Labour leader Keir Starmer has also decided to oppose the development of the Cambo oil field. For a nominal workers' party, Labour has decided that jobs are secondary to the environment. It seems it is not only Boris Johnson who thinks job losses are a price worth paying to combat climate change.
For Sturgeon, the costs of undermining Scotland's oil and gas industry are potentially much higher. She is undermining the case for independence, and with it, the whole raison d'être of the SNP.
Neil Davenport is a writer based in London.
To enquire about republishing spiked's content, a right to reply or to request a correction, please contact the managing editor, Viv Regan.