Sudesh Amman: another failure of 'deradicalisation'
Too many 'reformed' terrorists are still committed to violent extremism.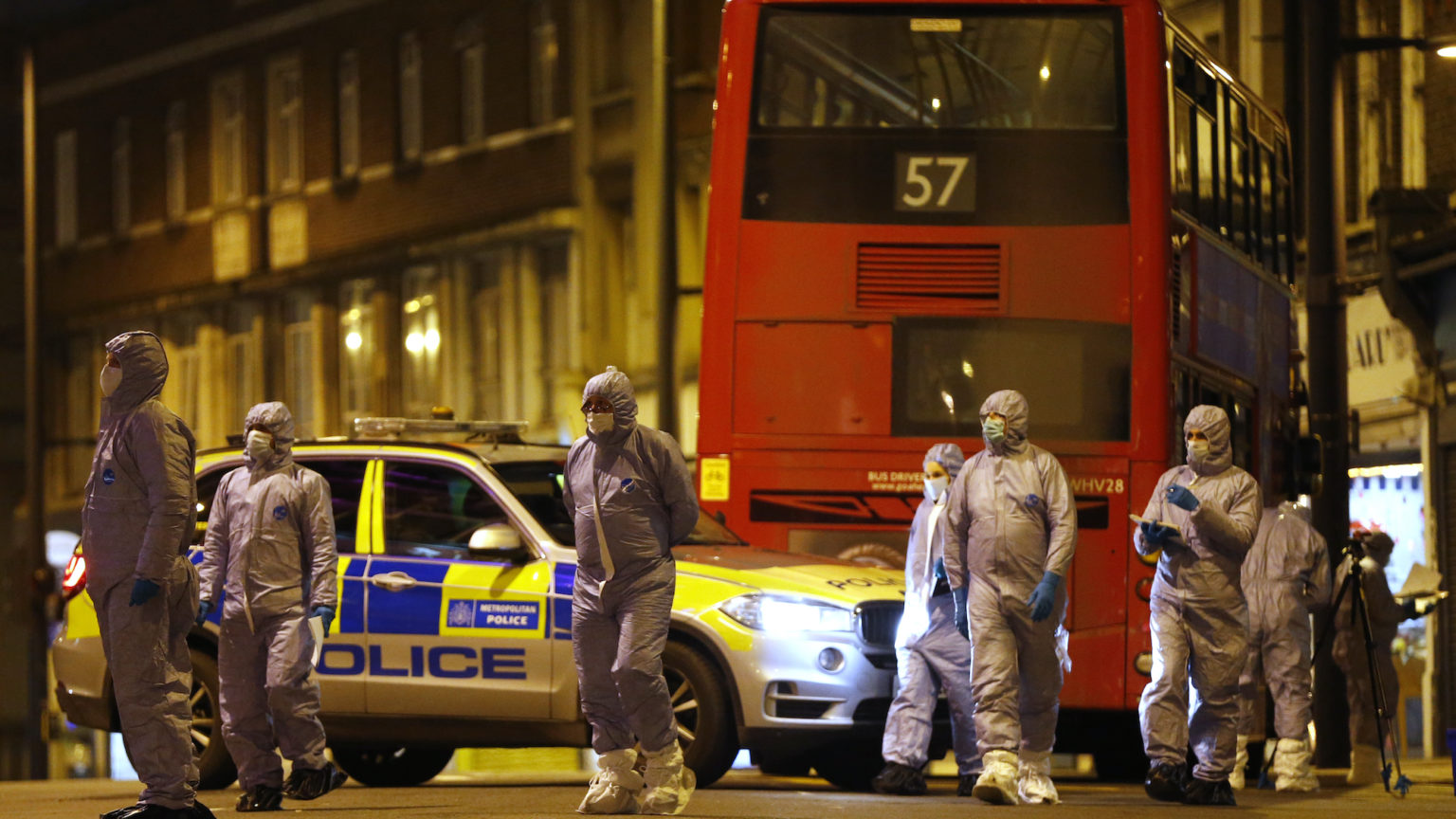 Sixty-three seconds was all it took. Sudesh Amman dipped away from the cops into a shop. He picked up a blade and then sank it into two innocent victims strolling through Streatham. And then, he was quickly riddled with bullets and stopped in his tracks.
Armed covert officers were on his tail around the clock in the days following his prison release. They moved quick as a flash, flying out of their cars with their pistols blazing. Amman was shot just three feet away from the policeman who pulled the trigger. He was a split second away from claiming his next victim. The ambulances arrived in moments, preventing the wounded from becoming fatalities. Amman lay thrashing on the ground while his life seeped away from him.
The attack may have been over in seconds. But it wasn't seconds in the making. It was fomented through years of his extremism. And it was allowed to happen thanks to our lax 'deradicalisation' policies, which seem to persist only thanks to the naivety of elite opinion.
Ministers reacted sharply to the outrage. Justice secretary Robert Buckland announced emergency legislation to prevent the early release of terror prisoners, which was then tabled within a month of Amman's attack. But the inquest into Amman's rampage has revealed that a lot more needs to change to prevent another Streatham-style attack.
The inquest heard last week that Amman told prisoners at HMP Belmarsh that he wanted to kill the queen and to bring his fellow inmates 'under the black flag [of ISIS]'. But despite these violent, radical statements, his release was sanctioned. He told his assigned mentor that he had changed and now believed that Islamists were misguided.
Significant resources have been poured into attempts to 'deradicalise' extremists. This has carried on, even after repeated catastrophic incidents in which supposedly reformed terrorists decide that, actually, on the whole, they rather prefer the prospect of martyrdom than weekly meetings with 'theological mentors'.
There is little evidence to prove that this deradicalisation approach works. But we have seen plenty that reveals the opposite. As well as Amman, who could forget the case of Usman Khan on London Bridge. Khan repaid his committed and hopeful would-be rehabilitators by taping knives to his fists and plunging them into his mentors' necks. Khan was a poster boy for rehabilitative justice when he woke up on 29 November 2019. The next day, he was claimed by ISIS as one of their soldiers.
And even though we are being taught the same lesson over and over again, the authorities are failing to learn its central message by continuing to rely on deradicalisation to prevent terrorism.
How many more innocent bystanders and peaceful Sunday shoppers need to lose their lives before we give terrorists the punishments necessary to keep us safe? We cannot keep relying on rehabilitative methods that appear to do more for the self-actualisation of the practitioners than for the safety of the public.
The Prevent programme – which includes the deradicalisation programme known as 'Channel' – takes up the bulk of the discussion on CONTEST, Britain's counter-terrorism strategy. But far more attention needs to be paid to the other Ps: Pursue, Protect, Prepare.
Pursue, in particular, is where our resources and attention should shift to: it involves detecting, prosecuting and disrupting terrorists. This last bit can be achieved by keeping them under lock and key.
A cynic might argue that we push terrorists through rehabilitation programmes instead of holding them in prison for longer because of the shoddy state of our prison infrastructure. A recent report by ITV's Paul Brand exposed just how poor Britain's counter-terror prison facilities are. In HMP Frankland's supposedly secure Separation Centre, five of the country's most dangerous minds are free to speak to each other. One of the occupants, Hashem Abedi – who plotted the 2017 Manchester Arena bombing – will one day be considered for release. ITV journalists witnessed him interacting with an offender who they have identified as a former Taliban fighter, and who was also imprisoned on terror charges.
There are an estimated 1,000 prisoners who are considered to be extremists or vulnerable to extremism. On top of this, there are serious concerns about inmates being radicalised in low-security prisons, particularly in those hit hard by staff cuts. Meanwhile, hundreds of returning ISIS fighters are on the streets. It is a dire situation. But it cannot be remedied by repeating past failures.
This is my plea to Britain's justice authorities: the next time an Islamist tells you that they are dedicated to violent jihad, to the destruction of the West and to committing atrocities to promote their twisted vision, please assume that they are being sincere – because they almost certainly are. Consider putting them in a small, lonely box where they can think it over by themselves for the rest of their lives. Give the prison authorities what they need to make this a viable alternative to the lucky draw of rehab for jihad.
Under the current approach, lives are being lost unnecessarily. It is just not possible to deradicalise thousands of cold-hearted killers with deeply entrenched extremist views. This has to stop.
Charlie Peters is a writer. Follow him on Twitter: @CDP1882
To enquire about republishing spiked's content, a right to reply or to request a correction, please contact the managing editor, Viv Regan.