We must be free to be 'grossly offensive'
The case of the 'Grenfell Tower effigy' shows our laws on online speech are wildly authoritarian.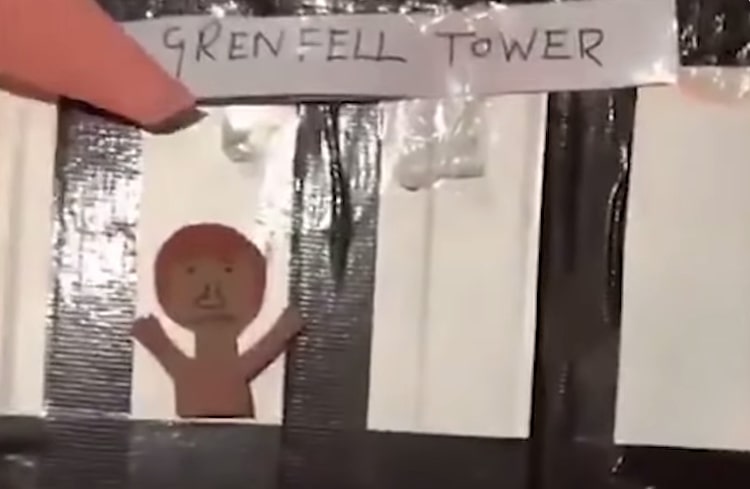 The Law Commission produced a new report last month, and it was surprisingly pro-free speech. It rightly recommended getting rid of the catch-all offence of posting 'grossly offensive' content on the internet, which is a crime under Section 127 of the Communications Act. It's the crime that Count Dankula was fined for after releasing his infamous 'Nazi pug' video. And it's a law that has been deployed all too often against social-media users who speak out of turn, or say things that particular interest groups would rather have suppressed.
In its place, the Commission wants there to be a much narrower offence of sending messages intended to cause serious distress to those likely to see them. Depressingly, however, the Crown Prosecution Service (CPS) seems determined to carry on chasing people over offensive online posts.
A bonfire party in a south London back garden in 2018 is a case in point. Some of the revellers set up a cardboard model of a block of flats and labelled it as 'Grenfell Tower'. They put dark-faced cardboard figures in the windows, and set the model on fire. The whole gruesome scene was filmed on a number of mobile phones, including that of the host, Paul Bussetti. A video of it was distributed to members of a few WhatsApp groups. Someone, somewhere, passed it on. It went viral, and the police promised to take action. Bussetti was subsequently prosecuted under Section 127, but acquitted because it wasn't clear whether it was his video or someone else's that had gone viral.
This clearly wasn't good enough for the CPS. Last week, it successfully appealed the acquittal. A High Court judge found that the acquittal was wrong because even if Bussetti's video was actually different from the one that went viral, it was very similar to it. The court didn't actually call for conviction, but instead remitted the case to another judge. It seemed sceptical about whether Bussetti had any defence. If convicted, he faces a potential six months in prison.
Few would fail to be shocked and offended by the video of the Grenfell effigy. But that's not the point. The party where it was filmed was an entirely private event in a suburban garden. The videos of what happened there were distributed on Whatsapp groups, presumably consisting of similarly boneheaded individuals. The reason it got out was that one of those people very stupidly publicised it.
The state has no business prosecuting those who make jokes in vile taste to their pals at private parties, nor those expressing their views to a closed group of friends. If the Law Commission has its way, the state won't be able to, unless the accused intend to cause distress to anyone likely to see what they post. Bussetti, it seems, did not.
We will have to see what the eventual result is. It would be nice, however, if the judge asks some awkward questions. Perhaps he or she might start by asking why the prosecution was brought at all, considering that it relates to a private communication between friends that was never intended to pass beyond a limited circle. Or why the CPS went to the expense of appealing the original acquittal, with the aim of obtaining a conviction for someone uploading a video that the CPS knew it couldn't prove had ever been publicised at all. Or why the CPS seems so determined to continue enforcing a law that even the Law Commission, which is hardly a liberal defender of free speech, thinks goes too far.
No doubt, the judge will retreat into platitudes, saying that there was no excuse for making the video, and that an example needs to be made of Bussetti. The idea that people should have the freedom to say things to their friends that they wouldn't say in public clearly offends the metropolitan magistrates. I fear that Bussetti may end up being their sacrificial victim.
Andrew Tettenborn is a professor of commercial law and a former Cambridge admissions officer.
To enquire about republishing spiked's content, a right to reply or to request a correction, please contact the managing editor, Viv Regan.