The Law Commission is watching you
That it even considered criminalising dinner-table conversations is remarkable.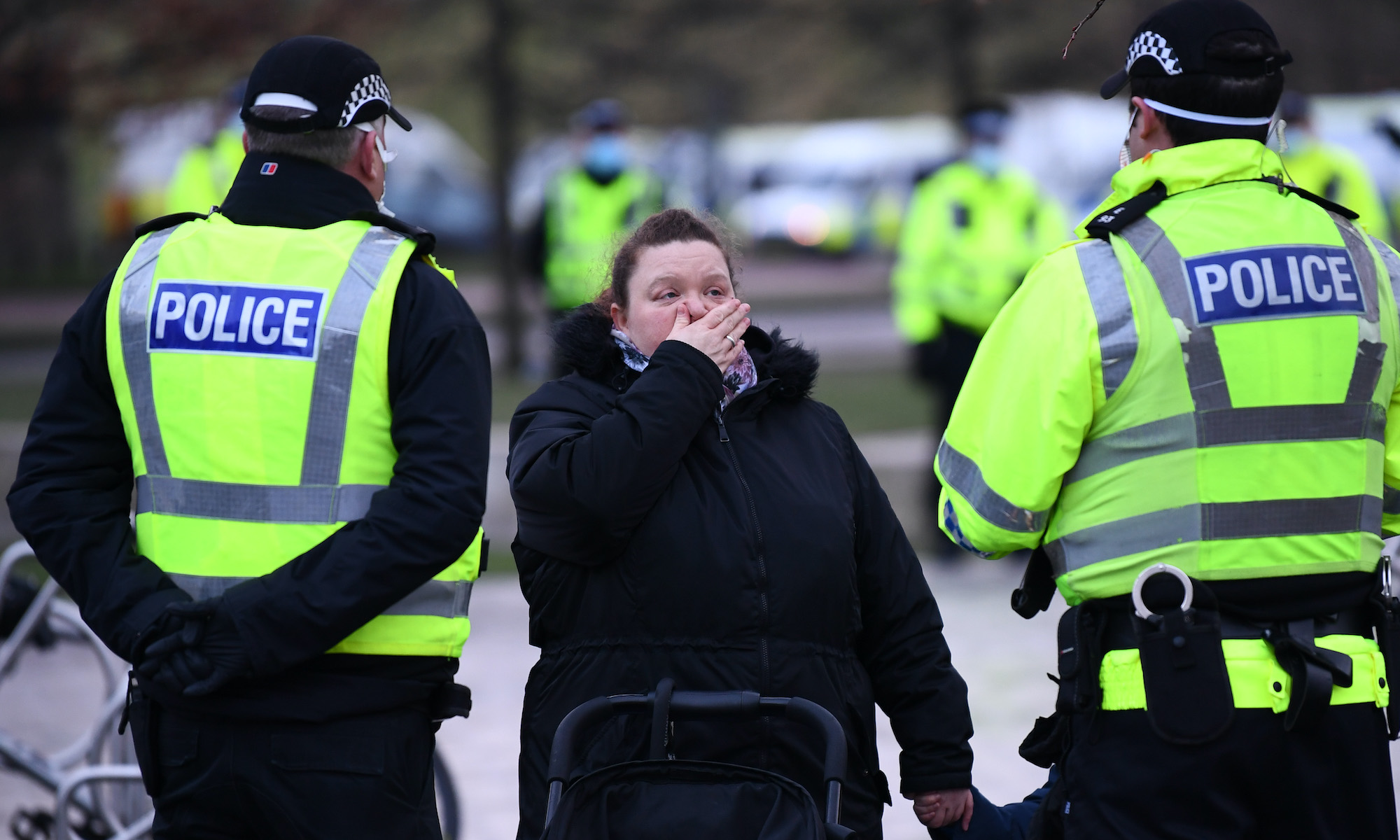 Crack open the champagne! Great news just in! It turns out we can, after all, say what we like in the privacy of our homes. In a remarkable volte-face, the Law Commission has agreed to drop a proposed extension to hate-crime laws that would have seen people criminalised for making offensive remarks behind their own closed doors. I would invite you all round to my house to celebrate, but of course that is currently illegal thanks to coronavirus legislation.
But before we get carried away with all this newly not-rescinded freedom, it is worth reflecting on the sheer arrogance of the appointed judges, barristers and solicitors who assumed it was possible, desirable and within their power to police our dinner-table chit-chat. They seriously wanted to send round the cops and have us up in court if we said anything they deemed to be beyond the pale. And, let's be clear, there is a great deal that these fat-salaried, pillars of the establishment consider off-limits. Misgender someone? Poke fun at a major world religion? Make a bad-taste joke about disability? That knock on the door will be the police investigating a non-crime hate incident.
Before we celebrate too much, let's keep in mind all the additional proposals to criminalise speech that the Law Commission is still intent on driving through. It still wants to expand existing hate-crime legislation to cover misogyny, as well as potentially ageism and hostility towards groups such as homeless people, sex workers and members of 'alternative subcultures'. On top of this, it wants to lower the threshold for prosecution so that someone can be charged with a hate crime even if there is no proof that they either hold, or have demonstrated, any particular animosity towards people with protected characteristics.
It was with this expansion of hate-speech laws in mind that the Law Commission wanted to revoke the 'dwelling exception', a legal change that came into effect with the Public Order Act 1986. The dwelling exception permits words, behaviour or written material intended or likely to incite racial or religious hatred, or hatred on grounds of sexual orientation, to be used or displayed within a dwelling as long as they cannot be seen or heard outside of that dwelling. In other words, in the privacy of our own homes, we are free to say whatever we like, no matter the likelihood of it inciting hatred, on condition that our words are not seen or heard by anyone outside of our home. It speaks to the parlous state of free speech in the UK that this only exists as a narrowly prescribed exception to laws that prohibit what can be said.
Lord Justice Green, chairman of the Law Commission, has defended the original proposal to scrap the dwelling exception, arguing that it is 'poorly targeted'. His concern is that it allows 'trespassers' to break into someone else's home and incite hatred, but offers no protection to two family members travelling in the same car. He is also concerned that the dwelling exception could be used 'to protect words used in an address to an organised meeting in a stately home'. But this simply doesn't make sense. Breaking into someone's home is already illegal – whatever the intent. And if Green is concerned about the free-speech rights of car travellers then surely he would be better off extending the dwelling exception, not arguing for it to be revoked. Meanwhile, fantasies about hate-fuelled meetings in stately homes reveal just how out of touch – and fearful – Law Commissioners are of the public.
Abolishing the dwelling exception would breach the privacy of our homes and put an end to one of the last remaining places where we can speak freely. That the Law Commission even considered this exposes the absolute disregard it has for both free speech and privacy. Revoking this proposed change now, in the context of keeping in place all its other planned expansions to hate-speech legislation, suggests that the commission has not undergone a principled epiphany, but is more concerned about the practicalities of getting its reforms through parliament.
We know that when the SNP's justice secretary, Humza Yousaf, tried to get his Hate Crime Bill through the Scottish Parliament he met opposition from those who thought his proposed legislation went 'too far'. He was forced to remove entire sections of his bill that would have targeted theatres and the carrying of 'inflammatory material'. Again, this was no principled stance. Conservative MSPs were keen to point out that 'genuine hate crime must always be punished', as if some form of lie-detector test can distinguish between those purveying hate and those exercising free speech. It was down to the Scottish Police Federation to warn that the proposals would force officers to 'police what people think or feel' and that this would 'devastate the legitimacy of the police in the eyes of the public'.
It is good that the Law Commission has been forced to backtrack on revoking the dwelling exception. But this is no time to become complacent. The Law Commission will no doubt return before too long with a more legally enforceable means of restricting speech in all circumstances. In the meantime we must carry on making the case for free speech. This means not only arguing against all extensions to hate-crime legislation, but also for all laws that restrict our freedom of speech to be overturned.
Joanna Williams is the author of Policing Hate: Have we abandoned freedom and equality? published by Civitas.
To enquire about republishing spiked's content, a right to reply or to request a correction, please contact the managing editor, Viv Regan.