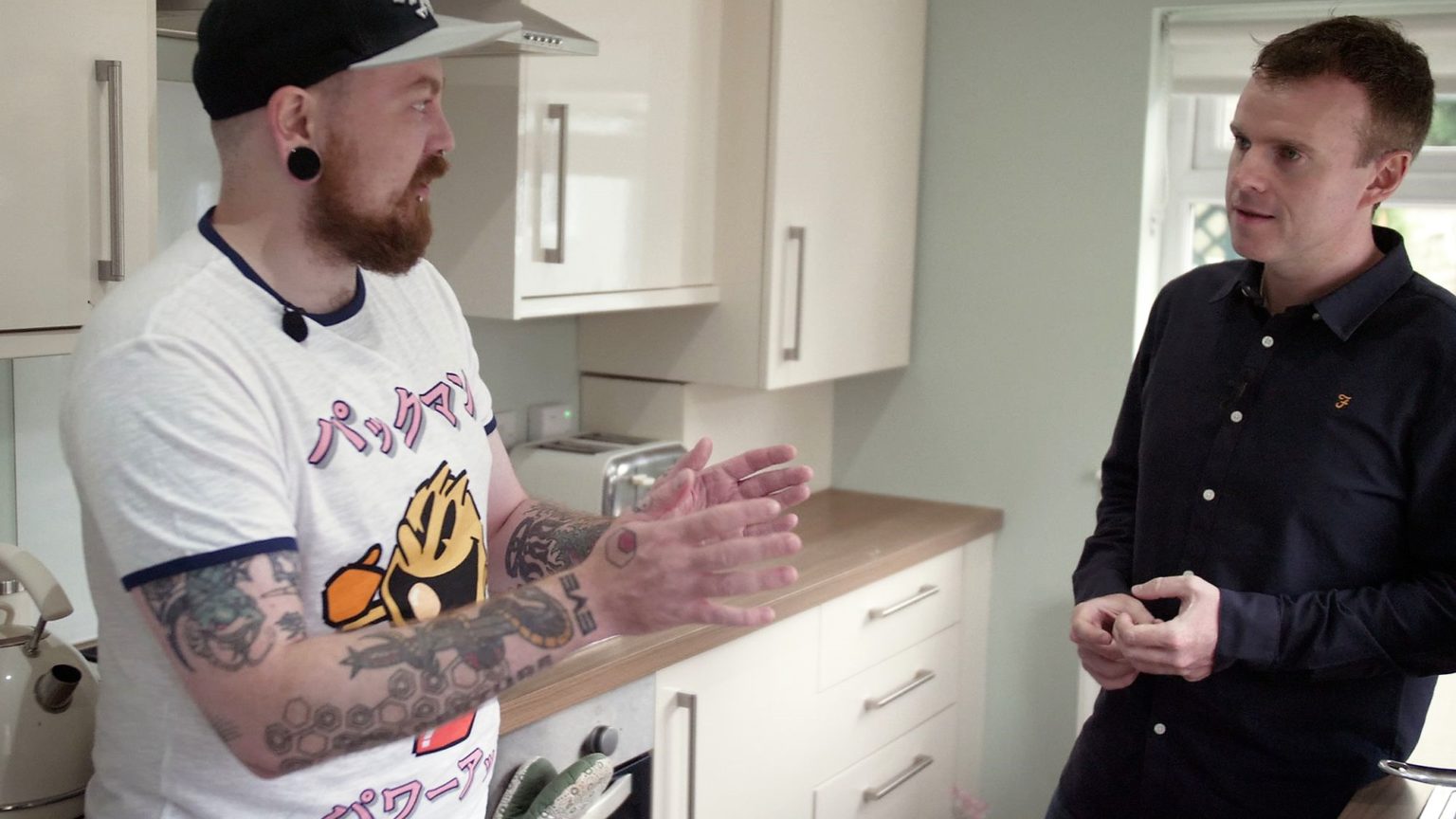 Count Dankula and the fall of liberal Britain
What I learned spending time with Scotland's most notorious shitposter.
Today spiked releases The Curious Case of the Nazi Pug, our film about Count Dankula – the Scottish YouTube comedian and self-styled 'shitposter' who was criminalised for teaching his dog to do a Nazi salute. Here, spiked columnist Andrew Doyle, who presents the film, explains his thoughts after meeting the man behind the meme. Watch the full film here.
In 1941, a dog in Finland sparked a three-month investigation by Germany's Nazi government. Tor and Josephine Borg had allegedly trained their Dalmatian to raise its paw in response to the word 'Hitler'. The German embassy dismissed Tor Borg's claim that he had not intended to insult the Führer, perhaps due to his admission that 'Hitler' was now the dog's nickname. In the absence of witnesses, the charges were eventually dropped.
It would seem that the present-day Scottish judiciary is more tenacious than the Third Reich. When Markus Meechan (aka Count Dankula) was arrested in May 2016 for uploading a video to YouTube in which he teaches his girlfriend's pug to perform a Nazi salute, few imagined the case would reach a court of law. The story seemed too absurd. In any case, it was surely unfeasible that the Crown Office and Procurator Fiscal Service would not intervene and prevent the Scottish legal system from becoming an international laughing stock.
Two years and thousands of pounds of taxpayers' money later, Meechan was convicted at Airdrie Sheriff Court and fined £800 for breaching Section 127 of the 2003 Communications Act. The guilty verdict was reached on the grounds that the video was 'grossly offensive', a wildly subjective formulation which could be applied to literally anything, depending on how and by whom it is interpreted. In this case, the determination was made by one po-faced judge alone, without a jury to make up for his lacking sense of humour. In such circumstances, a miscarriage of justice was always a possibility.
I visited Markus at his home in July of this year in order to make a documentary for spiked. I've long been fascinated by the case because it represents one of the more scandalous instances of the state's ongoing adulteration of the principle of free speech. Prosecutions for jokes are not entirely new – an outrage in itself – but Markus's case is so self-evidently preposterous that it merits particular consideration. Moreover, many in the media have made rash assumptions about his character and background, few of which, I was to discover, bear any relationship to reality.
During the course of making the documentary, I asked various members of the public how they felt about the case. Virtually everyone I spoke to understood that the pug video was intended as a joke, irrespective of whether they found it funny or not. Of the roughly three million people who watched the video online, not one complained to the police – the investigation was only able to proceed because the authorities actively trawled for witnesses who would find the material offensive.
The subsequent trial has exposed a yawning gap between the general public and those who occupy influential positions in the media and the judiciary. It is a peculiarity of our time that policymakers and law enforcers apparently lack the basic nous to identify an attempt at humour when they see it, or, more worryingly, have such a degraded view of humanity that they believe that many will be drawn to fascism and criminality on the basis of a misinterpreted prank.
I put it to Markus that perhaps choosing the phrase 'gas the Jews' as a trigger for the dog was ill-advised. That this was repeated 23 times during the video was the sole evidence presented by the prosecution for Markus's intention to incite racial hatred. One would have thought that by addressing the words to a pug, the impact would be somewhat mitigated. But the Lanarkshire police are clearly worried about the possibility of widespread radicalisation through the medium of performing animals.
'It's the juxtaposition that makes it funny', Markus tells me, an explanation that under normal circumstances would scarcely be necessary. 'A pug is arguably the cutest animal and "gas the Jews" is the most horrible phrase imaginable. This is my girlfriend's dog. She loves the dog more than me. I knew it would piss her off. That was the whole point.'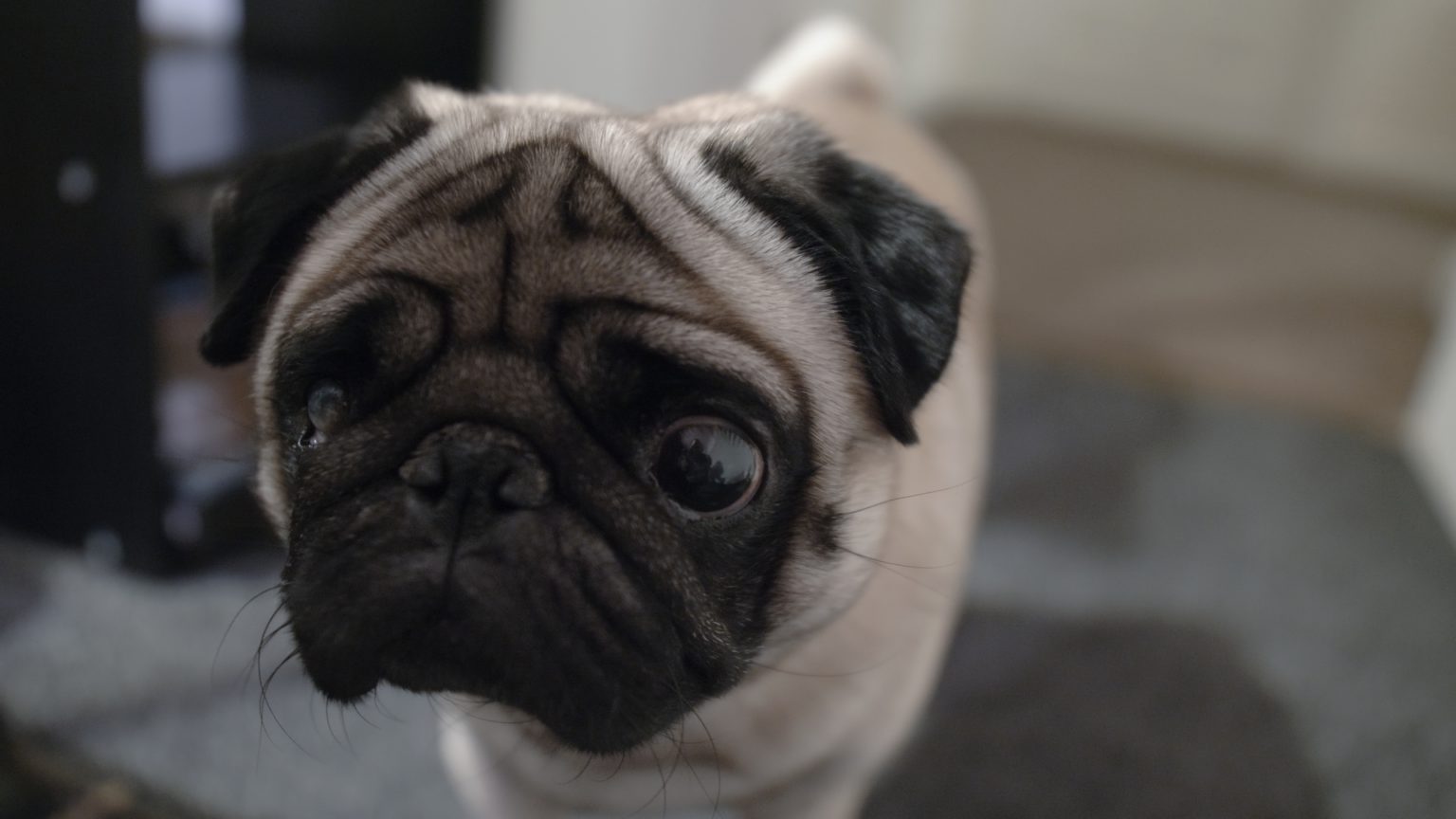 To make matters worse, the conceit was outlined explicitly at the beginning of the original video, a point that appeared to escape the attention of the police. On the day of the arrest, one officer affirmed that he must be 'an actual Nazi trying to inspire people to become Nazis'. Markus is rightly scornful of such leaps of faith.
'The video was clear', he says. 'The context was clear. But in the trial the prosecutor said "we are allowed to ignore specific contextual parts of the evidence". All I could think was, are you for fucking real?'
At his current home, Markus shows me the room in which he creates many of his videos. I admit to him that I am what is known as a 'normie', someone who relies predominantly on the mainstream media for my information. For those who are immersed in internet culture, traditional news outlets like the BBC are classified as 'old media', as opposed to the 'new media' of YouTube figures such as Sargon of Akkad (Carl Benjamin), Some Black Guy (Derrick Pilot) and Computing Forever (Dave Cullen). Whereas many YouTubers make their living from political commentary, Count Dankula's channel is dedicated, by and large, to 'shitposting'.
To demonstrate, Markus logs on to his Discord server, an online chat forum in which he spends most of his evenings. He posts a bulletin to the 8,000 or so members currently logged on: 'Documentary guys are filming my Discord right now. You know what to do.' Within 60 seconds I have seen pepe frogs, Lego porn, multiple drawings of Mr Blobby with an erection, and some scatological imagery that I have since been doing my utmost to forget.
'It's about getting a reaction', he tells me. 'There's a whole community here from every background, race, sexuality, gender, age. We play pranks, we post memes, and we try to be as offensive as possible. I'm an adult in every other area of my life – my house is clean, I pay my bills – but when it comes to my free time I'm an immature arsehole.' Naturally, this kind of tendency for troublemaking is likely to be misconstrued. To the uninitiated, it can even seem sinister.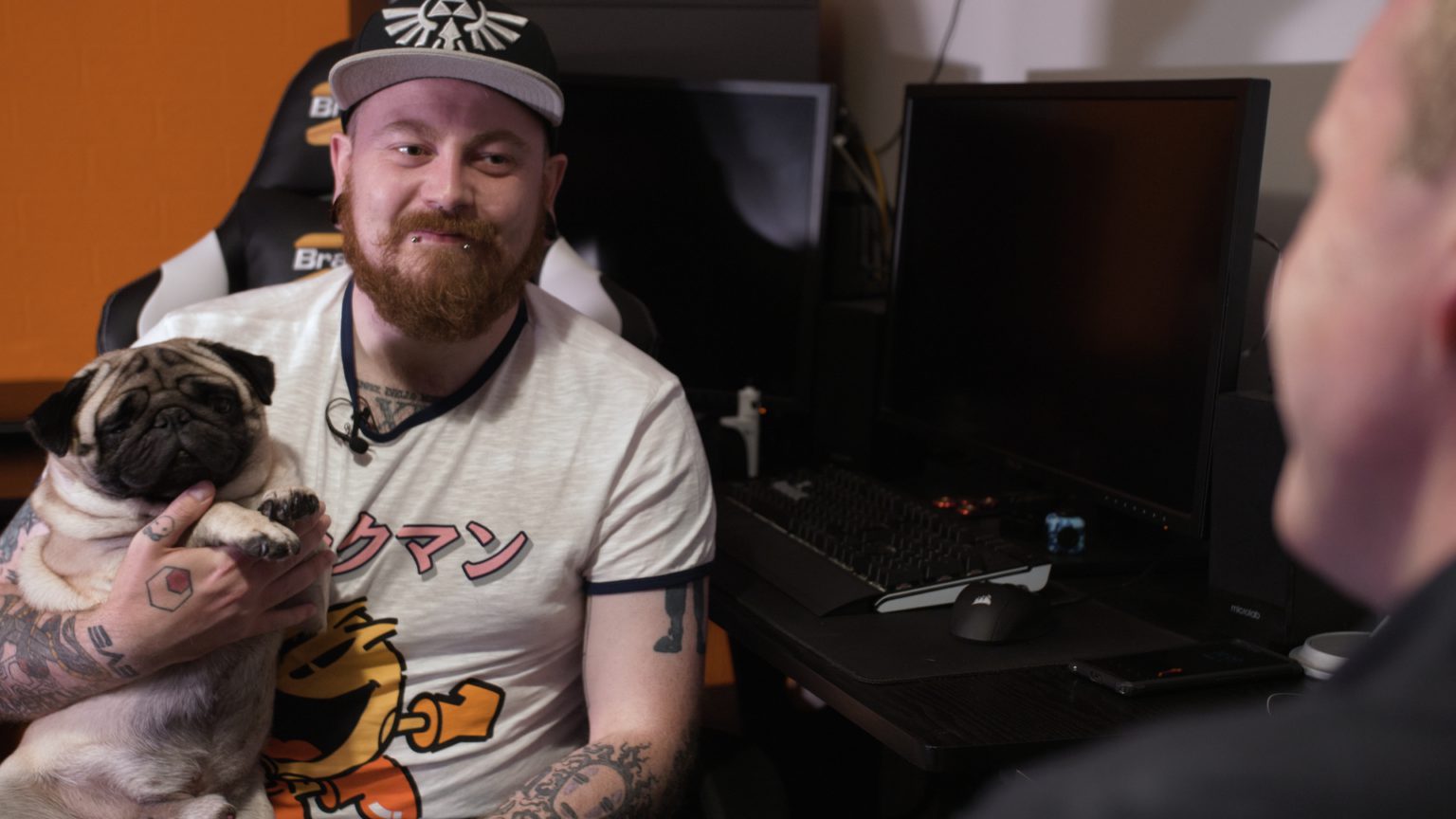 'A lot of normies don't understand', Markus says. 'Most of the people who are involved in our culture are the sort who weren't very popular at school, who were bullied, who felt rejected by society. They had this magical place to fall back on called the internet, where it didn't matter who they were or what they looked like. Now there are people coming in and seeking to control that. They didn't want us in mainstream society in the first place, and now they're trying to kick us out of the world we created for ourselves.'
The concept of a community united by a sense of mischief is perhaps best exemplified by the fictional nation of shitposters known as Kekistan. Many outsiders have taken the Nazi-style design of the Kekistani flag as evidence that this subculture is simply a front for white supremacists.
'Kekistan was invented to satirise identity politics', Markus explains. 'It's a completely fake country with an invented history. The flag started as a meme. People think it's out of reverence for the Nazis, but it's the opposite. The Nazi flag is one of the most powerful symbols of the neo-Nazi movement. They hang it on their walls and praise it. Well, now it belongs to a bunch of neckbeards who masturbate to hentai.'
It is small wonder that the alt-right has little time for Markus or his videos, many of which are openly disparaging of white nationalists and their desire for an ethno-state. But this hasn't stopped media pundits from tarring him with the same brush. For the two years since his arrest, the police and specialists in cybercrime intelligence have scrutinised his online history for any signs of far-right or racist tendencies. They have found precisely nothing. Based on the prosecution's own comprehensive investigation, therefore, we can safely discount the supposition that Markus is a crypto-fascist using humour to spread a pernicious ideology. Unfortunately, as Markus observes, 'Guardian columnists like to think they know a hell of a lot more than any intelligence division'.
Markus took me on a tour of Coatbridge, the town in North Lanarkshire where he grew up, and it immediately strikes me as the kind of place which would be alien to most Guardian subscribers.
The supportive attitude of locals is evident: one man with a prominent scar across his neck and face chats to him amiably outside a chip shop; another stops to shake his hand but is mistrustful when he hears my outsider's accent.
Violent incidents are not uncommon here simply because, as Markus puts it, 'this is Coatbridge'. When the police handcuffed Markus and bundled him into the transport van, he found himself sitting next to an old friend who had been apprehended for cutting someone's face with a machete. Another friend, he tells me, once literally stabbed him in the back, yet they have remained on good terms. It's hardly surprising that middle-class, privately educated media types find it so difficult to relate to Markus's circumstances and are quick to assume the worst. That isn't to suggest that empathy is impossible, but few appear to have made the effort.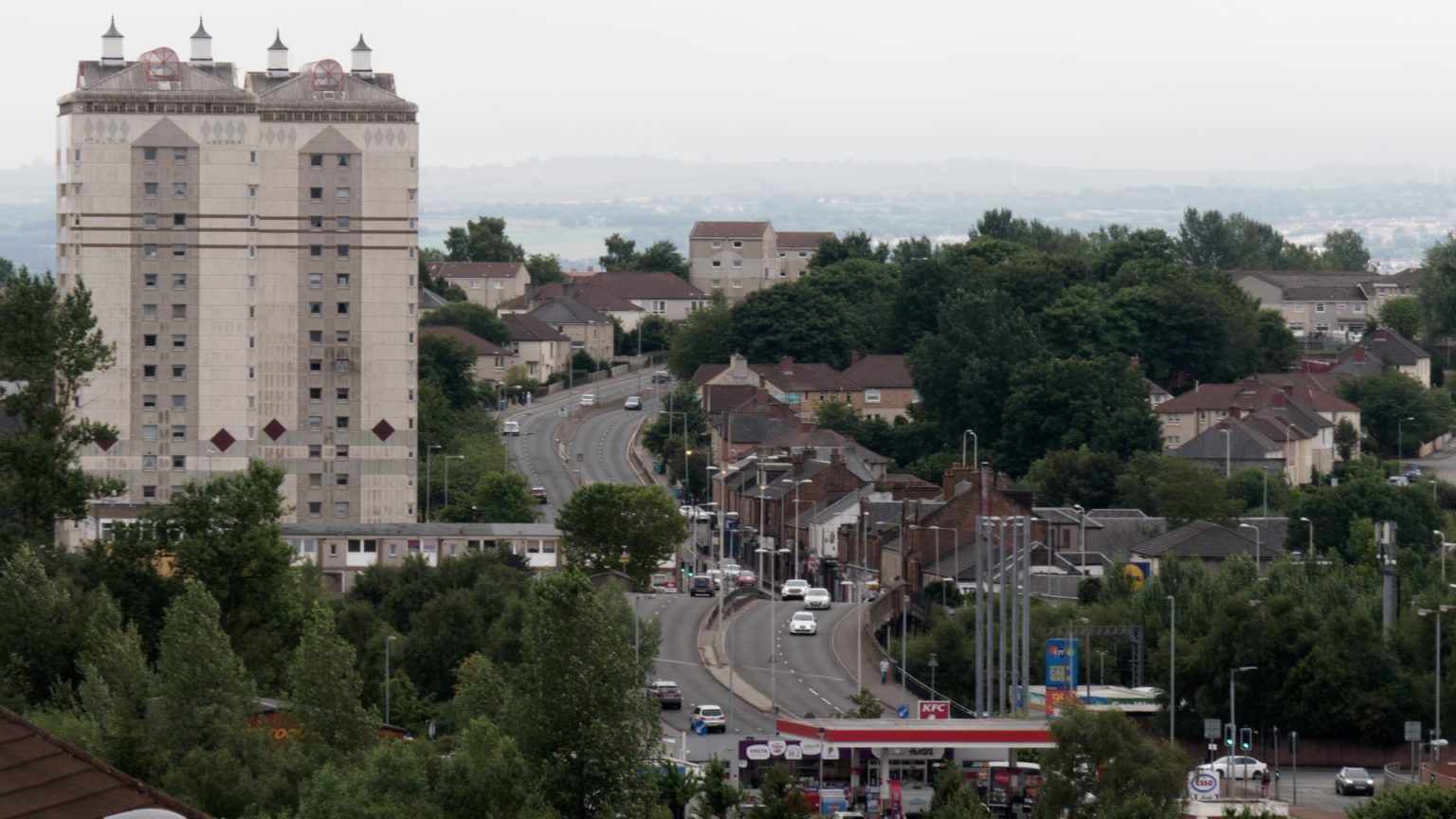 The same goes for the judge in his case, Sheriff Derek O'Carroll, a graduate of Edinburgh University and former solicitor. 'He was deadpan throughout the trial', says Markus, putting his inability to comprehend internet culture down to a 'generational difference'. With no evidence of hateful intent, O'Carroll somehow managed to reach the conclusion that the pug video was 'racist' and 'anti-Semitic'. In other words, the context was wilfully ignored in order to justify the conviction.
More worryingly, O'Carroll made the plainly false assertion that the distinction between 'offensive' and 'grossly offensive' is a standard that can be measured objectively. The prosecution also made their fair share of nonsensical statements – notably, that Markus harbours a secret desire to murder whole stadiums full of Jewish people, which was greeted in the courtroom with the derisive laughter it deserved. It is astonishing that a judge could take such arguments seriously. Although the ruling against Markus sets no legal precedent, it does set a cultural one in respect to freedom of expression.
'I don't care if people don't think my video is funny, or if they find it offensive,' says Markus. 'Being offended is a normal thing to feel. All I wanted was for them to at least recognise that it was intended as a joke.'
Many did indeed find the content distasteful, and understandably so. For those who have been on the receiving end of anti-Semitic abuse, jokes about the Holocaust are bound to touch a nerve. But the question of offence, or the quality of the comedic material, is quite beside the point. The most disturbing aspect of this case is the criminalisation of humour and, by extension, the state's encroachments on our liberty to express ourselves as we see fit.
Markus has decided not to pay the £800 fine as a matter of principle, instead donating the money to a children's charity. Now that his appeal has been rejected, it is conceivable that he could face a custodial sentence. In spite of the potential consequences, he does not regret making the video because he believes that it has highlighted an important issue.
'I understand that the phrase "gas the Jews" wasn't exactly the rallying cry that everyone wanted to get behind in the fight for freedom of speech', he says. 'But what has happened is a lot bigger than me, because if it can happen to some internet shitposter, it can happen to anyone.'
Andrew Doyle is a stand-up comedian and spiked columnist. He is also the co-founder of Comedy Unleashed, London's free-thinking comedy club. Follow Andrew on Twitter: @andrewdoyle_com
Watch The Curious Case of the Nazi Pug below:

To enquire about republishing spiked's content, a right to reply or to request a correction, please contact the managing editor, Viv Regan.