Boris's boiler ban will bankrupt Britain
Retro-fitting our aged housing stock with solar panels and heat pumps is utterly impractical.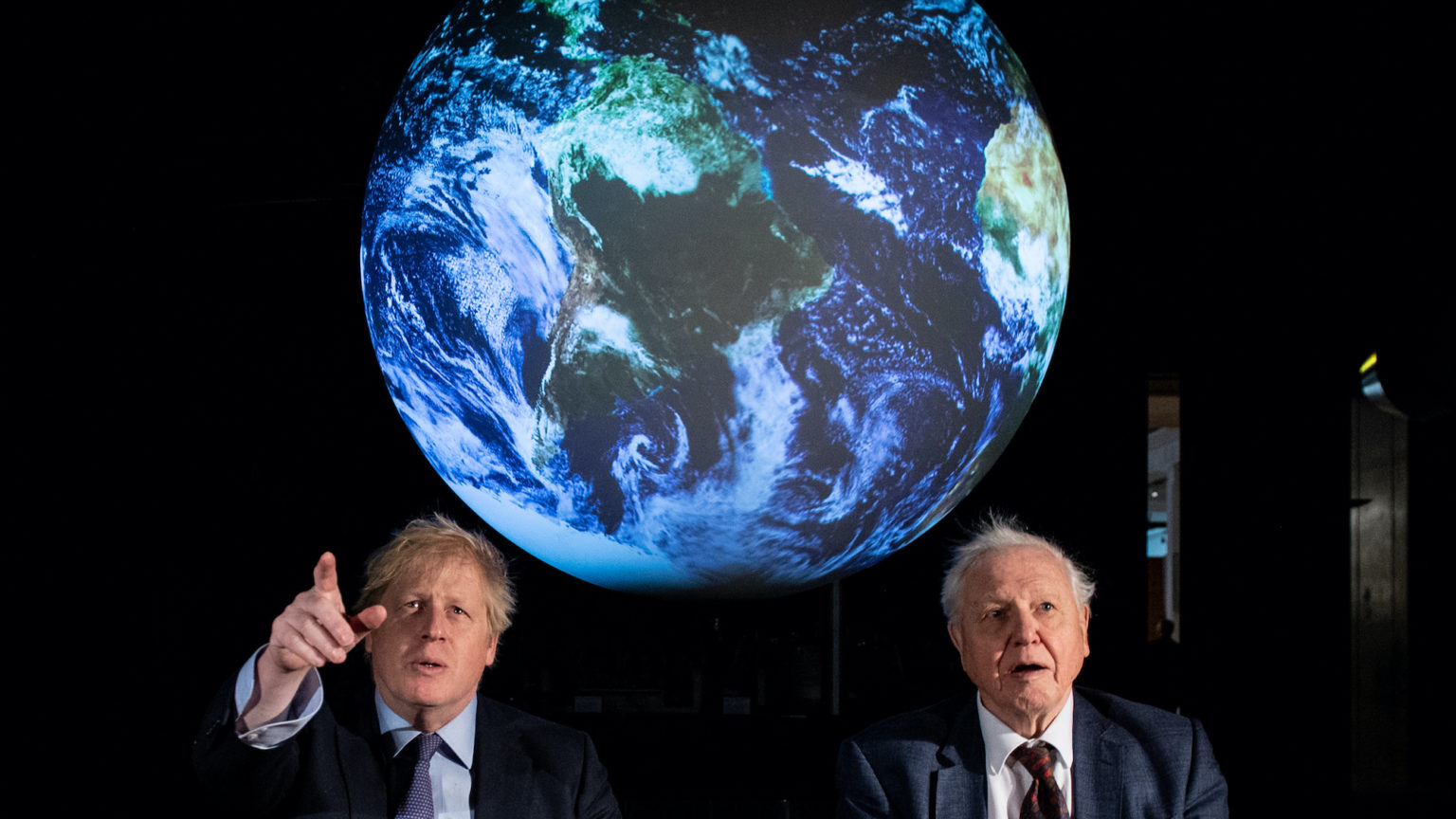 Boris Johnson is reportedly considering granting the humble gas boiler an extra five-year stay of execution.
We will now have to get rid of our trusty combi gas boilers and oil-fired central-heating systems by 2040. From then on, we will supposedly rely on air-source heat pumps, possibly backed up by solar panels. This is because, according to climate experts, the CO2 emitted by domestic heating systems is a significant contribution to climate change.
The Green Revolution is a nice idea. Who wouldn't want a toasty heating system providing gallons of hot water, fuelled by lovely, clean, renewable energy? But unfortunately, there's a green-coloured fly in the ointment: the UK's housing stock. Modern, carbon-zero homes are almost hermetically sealed to ensure that energy usage is kept as low as possible. Many British homes aren't insulated to these standards.
In my dreams, I live in a beautiful detached house with a large garden. It has been fully insulated, inside and out. I have had a long trench excavated in the garden and put metres of piping into it to extract the warmth from the earth using a ground-source heat pump. I have piping-hot water for my daily shower and if the water should ever be a little tepid, I can use the electricity from the solar panels on my roof to give it a little boost. I can afford all this wonderful and environmentally friendly technology, thanks to a generous subsidy from the government that I get for being a smug early adopter. I am like a green pig in clover and I never see a gas or electricity bill.
Then, I wake up. I look around and find I'm back in my tiny, 200-year-old terraced cottage. It's a listed building and I'm not allowed double glazing, because it's in a conservation area. I'm not allowed to put solar panels on my roof, either.
It's not all bad. Like a lot of the UK's older houses, my home's hot water and central heating rely on a small combi gas boiler. It's a very efficient device that heats water almost instantly. My fuel bills are reasonable even though they include a levy that goes towards funding the kind of system that the smug version of me dreams of.
Out of curiosity, I thought I'd try to find out how my house could be more energy-efficient. An energy consultant told me that because I had limited outdoor space, an air-source heat pump was probably the best option. The device looks like a large air-conditioning unit and its fan makes a humming noise. The pump works a bit like a fridge in reverse and is powered by electricity. The consultant said that if I wanted to heat my house properly, I would need to heave up my flagstone floors and install metres of plastic tubing to carry hot water. This is because most heat pumps can't raise water to the same temperature that a gas boiler can.
The consultant also told me that the water might not be as hot as I'm used to and that I would need to install a hot-water tank with an immersion element to boost the temperature. Unfortunately, like a lot of people, I don't have space for a large water tank. However, that little obstacle is nothing compared to the problem posed by the cost of the new system. I was told it could be anything up to £30,000 – providing there weren't any unforeseen issues. Anyone who thinks the price of this new technology will crash doesn't understand how labour-intensive retrofitting can be. The overall bill would be many times that of fitting a new gas heating system.
It seems as if the government has decided to put the proverbial cart before the horse by signing the death warrant of the humble gas boiler. It wants us to retrofit heat pumps to the nation's housing stock, at enormous expense. It's going to be a bonanza for companies that jump on the bandwagon early. Expect plenty of green cowboys.
We aren't ready for the change. When we no longer use gas to heat our homes, the energy will have to come from the electricity grid, a system that teeters on the brink at the best of times. Without a massive drive towards nuclear power, it's hard to see how the grid will be able to keep up with the increased demand.
The government lacks any coherent plan for securing the nation's long-term energy supply. There doesn't seem to be any detailed costing of how much this massive change of infrastructure will cost, either. Even if the changeover is heavily subsidised, the money must ultimately come from the taxpayer. We have already loaded up the nation's credit card paying for the pandemic. Never mind a money tree – we are going to need a money forest. Boris's Green Revolution is a pipedream.
Without meaning to be rude about the PM, there's a chance he won't even be around to see his revolution in action. But that won't remove the glint in his eye when he waxes lyrical about the endless commercial opportunities that he thinks these new technologies will provide. He knows that the UK accounts for only around one per cent of global CO2 emissions, but he's desperate to signal his green virtue ahead of the upcoming COP26 environmental conference, to be held in Glasgow later this year. He's pledging our money to burnish his environmental credentials.
If this massive energy switch is to work, it will need a lot more carrot and much less stick. The government's plans for gas boilers are already frightening the elderly and the poor, many of whom struggle to keep warm as it is. In contrast, I doubt Boris ever sees a gas or electricity bill at No10 – a building with a very poor energy rating. It's typical of the governing class that it can't help lecturing and bossing the rest of us around while exempting itself from its own strictures.
Boris must level with us by telling us what his plans will cost. He needs to give reassurance to those who are already in energy poverty. Until then, we should stick to our trusty gas boilers.
Mark Sparrow is a freelance journalist.
To enquire about republishing spiked's content, a right to reply or to request a correction, please contact the managing editor, Viv Regan.