Are we finally getting cold feet about Net Zero?
The government's green agenda is a disaster waiting to happen.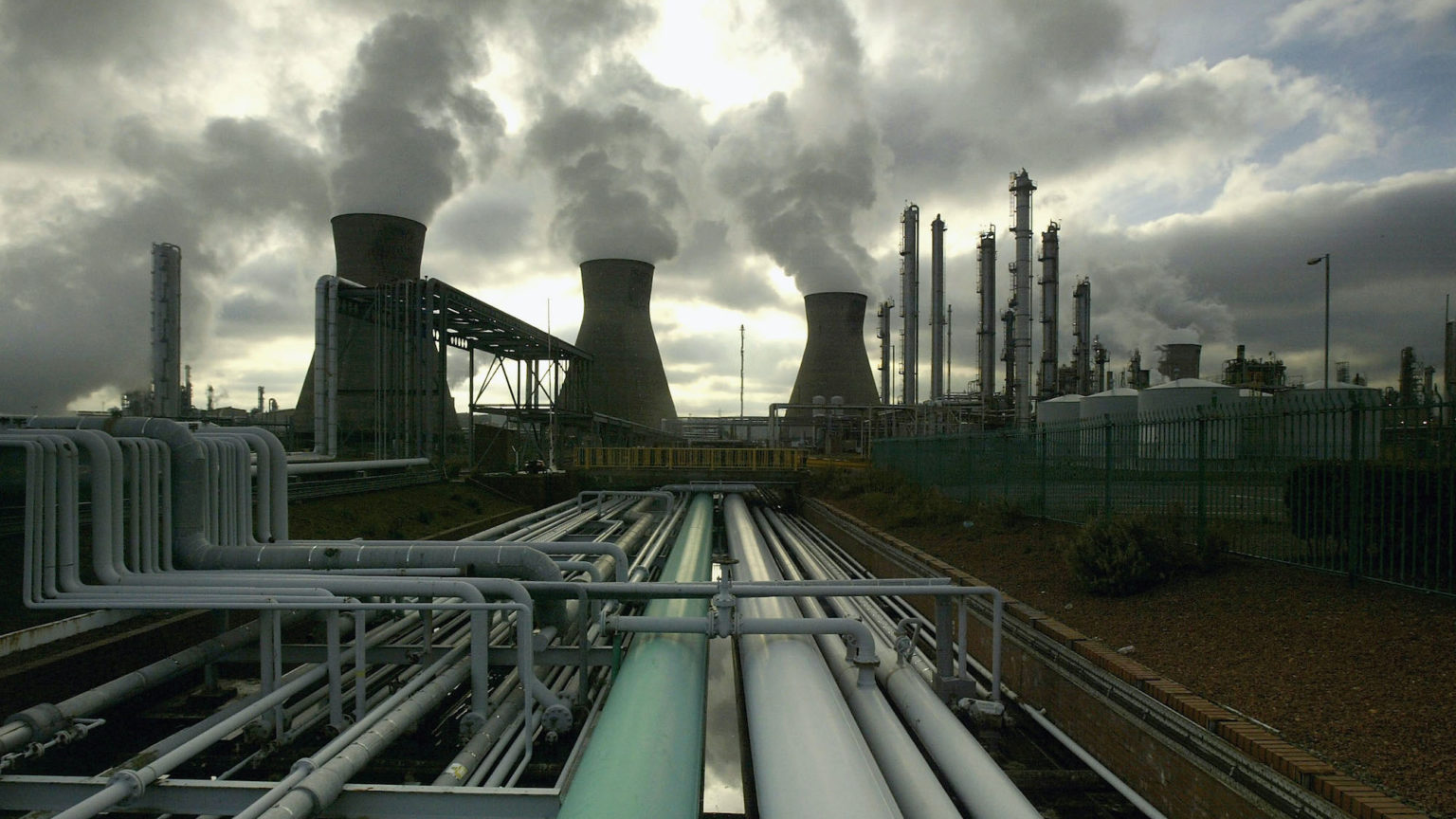 There are press reports of growing tension between the UK treasury and the government over its Net Zero agenda.
According to the Mail on Sunday, chancellor Rishi Sunak 'baulked' at the estimated cost of £1.4 trillion. The Sun then claimed the government was considering postponing a central plank of the Net Zero strategy: the ban on the sale of new gas-fired domestic boilers, which may be pushed back from 2035 to 2040.
This shows once again how the green agenda has been hastily advanced by lobbyists, academics and politicians, who have few realistic ideas as to how to achieve any of it – technically, economically or politically.
The main problem is that the policy cart has been put well before the technology horse. Over and over again, green ambitions far outstrip an achievable reality.
So, MPs overwhelmingly supported the Climate Change Act (CCA) in 2008, which committed the UK to an 80 per cent cut in carbon emissions by 2050. And in 2019, the CCA's target was upgraded to 'Net Zero'.
Politicians find it easy to set targets. But finding a technology that can meet those targets, and replace the hot-water and heating system in the vast majority of nearly 28million homes, is proving much more difficult.
Thirteen years have passed since the CCA, but MPs and ministers are only now being challenged on how Net Zero targets will be met, and at what cost. This is an extraordinary failure of government which reaches back well into the New Labour years.
The £1.4 trillion estimated cost of Net Zero, which made the chancellor baulk, was produced by the Office of Budgetary Responsibility (OBR) earlier this month. But even the OBR's calculation may be a significant underestimate. According to analysis by the Global Warming Policy Forum, the cost to the consumer of decarbonising housing alone will be £1.8 trillion – a figure which includes electricity bills rising in excess of £2,000 per year. Decarbonising cars will cost consumers a further £726 billion. Broader analysis from the GWPF suggests that the cost of Net Zero will be in excess of £3 trillion – that's equivalent to £107,000 per home, and increasing.
Climate-policy wonks, eco-lobbyists and green activists will no doubt dispute these estimates, coming as they do from GWPF, a think-tank that sits outside of the green blob. But the fact remains that no government since the CCA was passed has been able to explain to the public how much Net Zero is going to cost, and how this cost is to be met. Attempts to ask the government or public bodies to provide costings of the policy agenda are met with silence.
Worse still, public debate about the costs and consequences of climate policy has been all but forbidden in Westminster, academia and across the media.
Of course, greens promise that the technology is there, and that costs will not prove prohibitive. They point, for instance, to the falling cost of building offshore wind farms. But there is good reason to be suspicious of such promises. As a report in The Times noted recently, falling prices during periods of high-wind speed would make offshore wind uneconomic. As a result, offshore wind 'would fail without subsidies'.
Either way, we will find out for sure in just a few short years how much those promises of a green Net Zero future were worth. By then, millions of homeowners may well be lumbered with the consequences, as they face bills that could range between £10,000 and £100,000 each. And this is the problem. Climate-change policy will impact the vast majority of Britons, hitting them very hard in the pocket and damaging their living standards, much more than any plausible degree of climate change will.
Moving the boiler-ban date from 2035 to 2040, or putting the brakes on the worst excesses of the green agenda, may well kick the can down the road. But we need to question the whole agenda and how it puts the political ambition of carbon neutrality before technological capacity – and before democracy.
By 2040 – a third of a century since the CCA – we may be no closer to an affordable alternative to natural gas than we are today. That's because green political priorities steer research-and-development programmes and distort the market for innovative products.
For example, it took a UK government until last year to find just £215million for research into small modular nuclear reactors. At the same time, payments to wind-farm operators and wealthy landowners amount to many billions of pounds a year, and look set to continue well into the 2030s – an extraordinary transfer of wealth to the very richest people, in exchange for unreliable energy.
A government that promises billions to renewable-energy companies, while depriving the nuclear industry of much needed R&D funding, is not serious about meeting the UK's energy needs. Politicians may well be starting to baulk at the cost of Net Zero. But they need to do more than that. They need to start subjecting Net Zero to proper scrutiny.
Ben Pile blogs at Climate Resistance.
To enquire about republishing spiked's content, a right to reply or to request a correction, please contact the managing editor, Viv Regan.