Bouncing back is not good enough
Western economies were in big trouble long before the virus hit.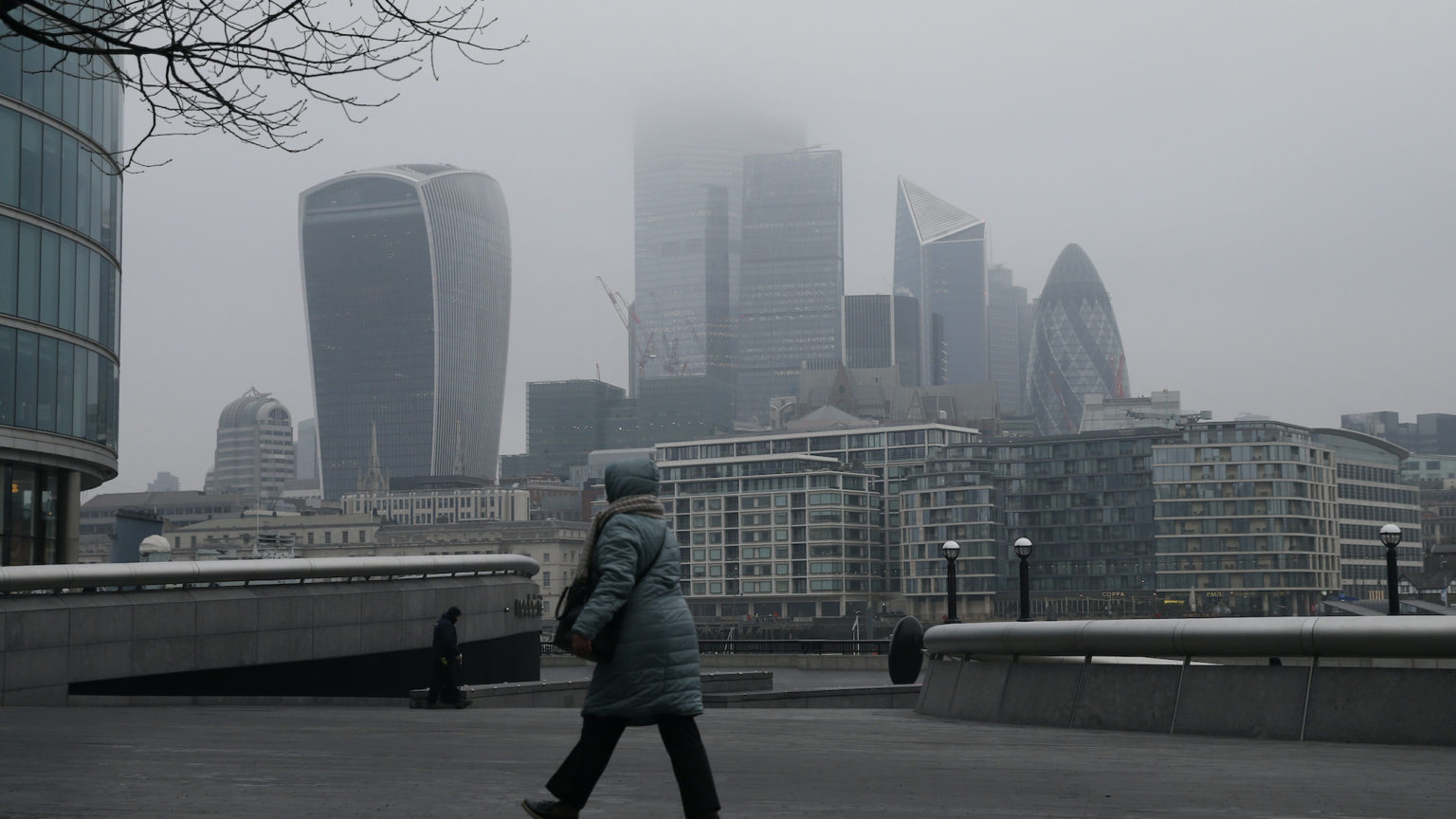 Things are looking up for the Western economies. As a result of the Covid-19 pandemic and government lockdowns, economies around the world experienced historic plunges in GDP last year. Now, however, with vaccines being rolled out, there is hope that the pandemic and lockdowns will become a thing of the past. Soon, it is hoped, our economies will spring back to life as restrictions are lifted and fear of the virus dissipates.
That is certainly the view of Andy Haldane, the chief economist of the Bank of England. In a recent speech, he said that the UK economy was poised like a 'coiled spring'. He spoke of 'pent-up financial energy' and the UK economy firing 'on all cylinders' by spring. Although Europe is dogged by a slow vaccine rollout, there is a hope that something similar will occur both on the continent and in the United States, too.
This is certainly the view of the financial markets. In the past few months the share price of companies in the service, hospitality and travel sectors have rebounded strongly. Meanwhile, in the US at least, there are even some fears that the economic recovery will be too strong, resulting in inflation above the Federal Reserve's usual targets. These fears can be seen in the recent fall in price for US government bonds.
The bullish outlook for economic growth this year all makes sense. Lockdowns have meant consumers have had relatively few things to spend money on. And for those lucky enough not to have lost their job or a substantial portion of their income, this has translated into a big increase in savings. Data from the Office of National Statistics show that UK households now save nearly 30 per cent of their income.
Indeed, compared to the 2008-2009 recession, households are, on average, likely to emerge with their balance sheets in much better condition. House prices and global stock markets are in good shape, too. And so come the end of lockdown, it is reasonable to think many will go on spending sprees, using large parts of those built-up cash reserves to go to the pub or restaurants, to buy new clothes or to go on 'staycation' holidays.
But we should not get ahead of ourselves. While we can expect all of this to result in a consumer-spending boom, leading to impressive yearly GDP growth figures, the pre-Covid economy was not exactly strong.
Indeed, the global economy was teetering on the edge of recession at the start of 2020. It is easy to forget given what came next, but before most people had heard of coronavirus, the general picture of the global economy was poor. Throughout 2019, it was clear that growth in many economies was slowing. Notably, Germany narrowly avoided recording a technical recession, expanding by just 0.6 per cent in 2019, as I noted on spiked at the time. At the end of 2019, RaboBank put out a note forecasting the world economy in 2020 would grow by its slowest rates since the financial crisis.
Even before this, the 2010s were dogged by poor growth. The recovery from the 2008 economic crisis was among the weakest expansions on record for most advanced economies. According to figures published by the Institute for Fiscal Studies in 2018, on the 10th anniversary of the 2008 crisis, the UK's GDP was just 11 per cent higher than the pre-crisis peak. As a result, the UK economy was 16 per cent smaller than it would have been had it continued to grow at its pre-crisis rate.
A lot of this poor performance can be explained by stagnating productivity levels. The IFS noted that in the decade since the 2008 crisis, productivity per hour had grown by just 0.3 per cent per year, way below the historic trend of two per cent per year. This has also translated into lower real earnings. IFS figures showed that median real earnings in 2017 for those in their twenties and thirties were between five and seven per cent lower than they had been in 2008. A similar stagnation took hold in other advanced economies.
Part of this stagnation may be explained by the wrongheaded austerity policies pursued after the crisis. Almost as soon as the global recession was over, governments rushed to 'balance the books', often on the mistaken idea that high debt-to-GDP ratios cause sluggish growth. This time around we will likely avoid such austerity.
The US seems to have removed any sense of fiscal restraint with Joe Biden's almost $2 trillion stimulus plan. Meanwhile, the UK's Conservative government appears to be more relaxed about debt this time around. Europe is still constrained by Germany's pathological aversion to government deficits, but the Recovery Fund at least signals a move in the right direction.
But even before austerity, Western economies were stagnating. As many have pointed out before, business investment as a share of GDP has been declining since the 1970s in both the US and UK. Likewise, productivity growth has been sluggish over those decades.
So while we should welcome the UK and other economies bouncing back like a coiled spring, we should keep in mind what we are bouncing back to. Pre-Covid, the economies of the Western world had become sclerotic and stagnant. GDP bouncing back to where it was in February 2020 would be very much welcome. But really we need it to bounce much further than that.
Tom Bailey is a financial writer. Follow him on Twitter: @tBaileyBailey.
To enquire about republishing spiked's content, a right to reply or to request a correction, please contact the managing editor, Viv Regan.