The EU's vaccine tantrum could cost lives
European leaders smeared the Oxford / AstraZeneca jab as ineffective. Now Europeans are refusing to take it.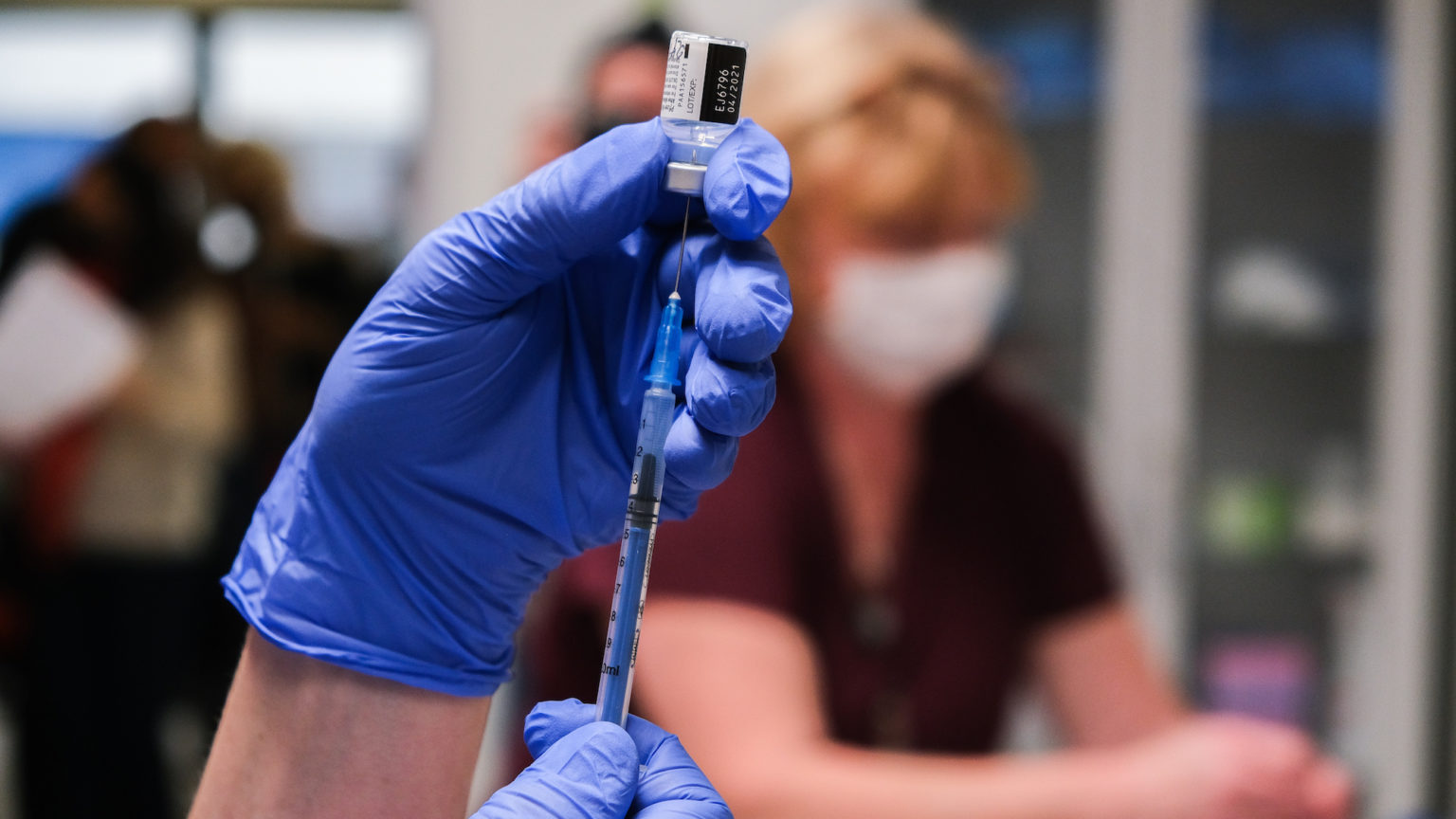 The EU's botched vaccine rollout has hit yet another snag – and again European leaders are to blame. The Oxford / AstraZeneca vaccines have finally arrived. But many doses are going unused, as Europeans refuse to take them.
In January, the EU wanted to requisition supplies of the jab which were owed to the UK, after the EU's own supply lines ran into problems. As part of the briefing war against AstraZeneca and Brexit Britain, European leaders began publicly casting doubt on the vaccine's efficacy.
President Macron told reporters that 'today everything points to thinking [the AstraZeneca jab] is quasi-ineffective on people older than 65, some say those 60 years or older'. Then, Ursula von der Leyen added to the doubts by accusing the UK of approving its vaccines too quickly.
Many of the doubts stemmed from a claim made in the German press – which had been briefed by German government sources – that the jab might be only eight per cent effective among over-65s. But the sources had got their numbers mixed up. Sir John Bell, who led Oxford's vaccine efforts, saw through it, accusing Macron and others of trying to suppress demand for the jab because of the EU's supply problems. In the end, Germany, France and Italy withheld approval of the vaccine for the over-65s, citing a lack of data that it works well among this group.
Now, the EU's leaders are reaping what they sowed: public refusal to take the jab has resulted in delays in the rollout, with many preferring to wait until alternative vaccines are available.
Fewer than one in 10 doses of the Oxford / AstraZeneca jab delivered to Germany were actually given out in the opening days of the rollout. Italian teachers and police officers are reportedly refusing the jab in large numbers. Combined with concerns about vaccine side-effects, EU leaders' attempts to cast doubt on the jab's efficacy have clearly had a serious impact on public confidence.
The EU's catastrophic failure to get its vaccine programme going has already cost lives. Now, its political posturing may end up adding to the death toll. What a mess.
To enquire about republishing spiked's content, a right to reply or to request a correction, please contact the managing editor, Viv Regan.