Has Macron lost his mind?
The French president is casting doubt on vaccines to cover up his own failures.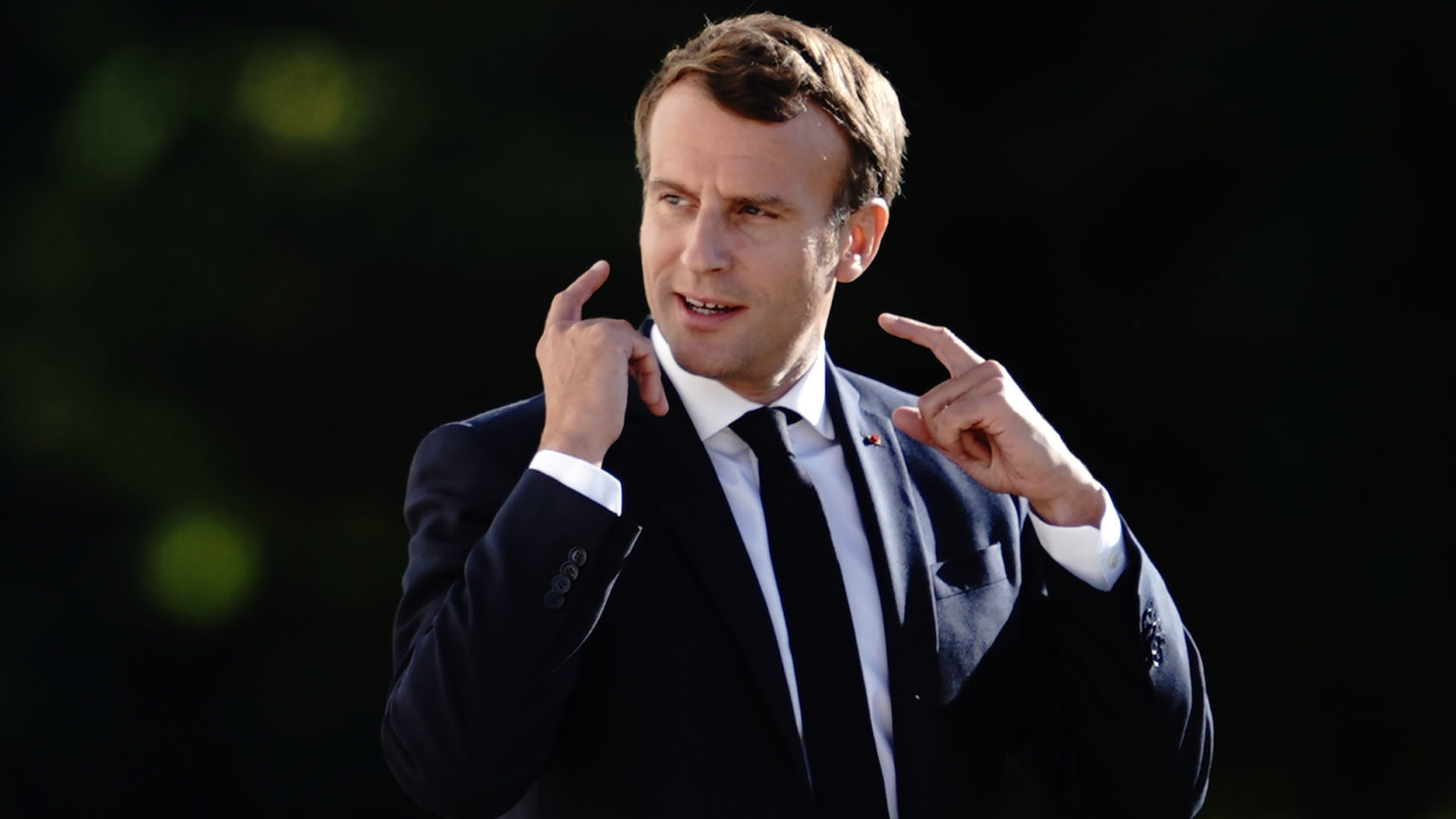 'Quasi-ineffective', was French president Emmanuel Macron's withering verdict. A fitting description of the EU, you might think, in light of its disastrous vaccine rollout. But Macron's target was not the bureaucratic sloth that has left so many of his countrymen without vaccination, but the vaccine itself. In a fit of pique, Macron declared that the Oxford / AstraZeneca jab, which the EU has been desperately trying to get more doses of, doesn't work.
On the very day the jab was approved by the European Medicines Agency for EU-wide use, in all age groups, the president of France told reporters that, 'The real problem on AstraZeneca is that it doesn't work the way we were expecting it to'. More alarming still, 'today everything points to thinking it is quasi-ineffective on people older than 65, some say those 60 years or older' – the very cohort most vulnerable to Covid-19.
Scientists and UK ministers have hit back at his claims. Sir John Bell, who led Oxford University's vaccine efforts, said this was 'very unfair and also untrue'. He accused Macron of trying to suppress demand for the vaccine in light of the EU's supply issues.
Macron is playing a dangerous game. His comments will undermine confidence in the Oxford vaccine, not only internationally but also at home. France already has some of the highest rates of vaccine hesitancy in Europe. Loose talk from the president claiming that the vaccines don't work will likely compound this problem.
Macron, like other European leaders, is clearly starting to feel the pressure on the vaccine front, and is lashing out. The whole world can see that Brexit Britain has raced ahead of the EU, whose vaccine rollout has been slow and chaotic. And even among the slow EU countries, France is near the bottom of the vaccinations league table. It has administered only an eighth of the doses the UK has. If the current number of doses per day were to remain unchanged, the UK would be on track to vaccinate 97 per cent of its population by the end of the summer – France a mere 19 per cent.
In another blow to national pride, France is yet to develop its own vaccine model. The renowned Pasteur Institute has been forced to abandon its vaccine project entirely. French pharmaceutical giant Sanofi – which the EU bet heavily on, ordering 300million doses – will not have a vaccine ready until next year. In the meantime, its factories will produce doses of its rivals' vaccines.
To distract from these failures, Macron and his ministers have simply dismissed the British success story. Macron said Britain was 'not very serious' in its strategy of maximising the number of first doses, while Europe minister Clément Baune said the UK was taking unnecessary 'extra risks'. The French government prefers to sow distrust in the UK's vaccine rollout than sort out its own.
The vaccine fiasco, the ongoing restrictions and rising Covid cases are starting to create a serious political headache. Macron's scientific advisers say that a third national lockdown is inevitable. But former interior minister Christophe Castaner expects widespread disobedience. Public opinion has not only turned against lockdown, but is also turning in favour of National Rally leader Marine Le Pen, who is now polling at record-high numbers.
Macron has a habit of making intemperate outbursts which come back to bite him. Usually, his most stinging barbs are aimed at the French working classes, who he sees as 'illiterate' and 'nothing people'. This has made him a hate figure for vast swathes of the public – most notably the gilets jaunes. But until now, his reputation internationally has largely remained intact. Centrists across the West have continued to laud him as the saviour of the EU. The Economist even depicted him as a modern-day Jesus, literally walking on water. But now, surely even the most ardent Europhiles should start to lose faith.
Macron has well and truly lost the plot.
Fraser Myers is assistant editor at spiked and host of the spiked podcast. Follow him on Twitter: @FraserMyers.
Picture by: Getty.
To enquire about republishing spiked's content, a right to reply or to request a correction, please contact the managing editor, Viv Regan.