How the EU plans to expand the nanny state
A new report from the European Commission confirms it has lost none of its thirst for regulation.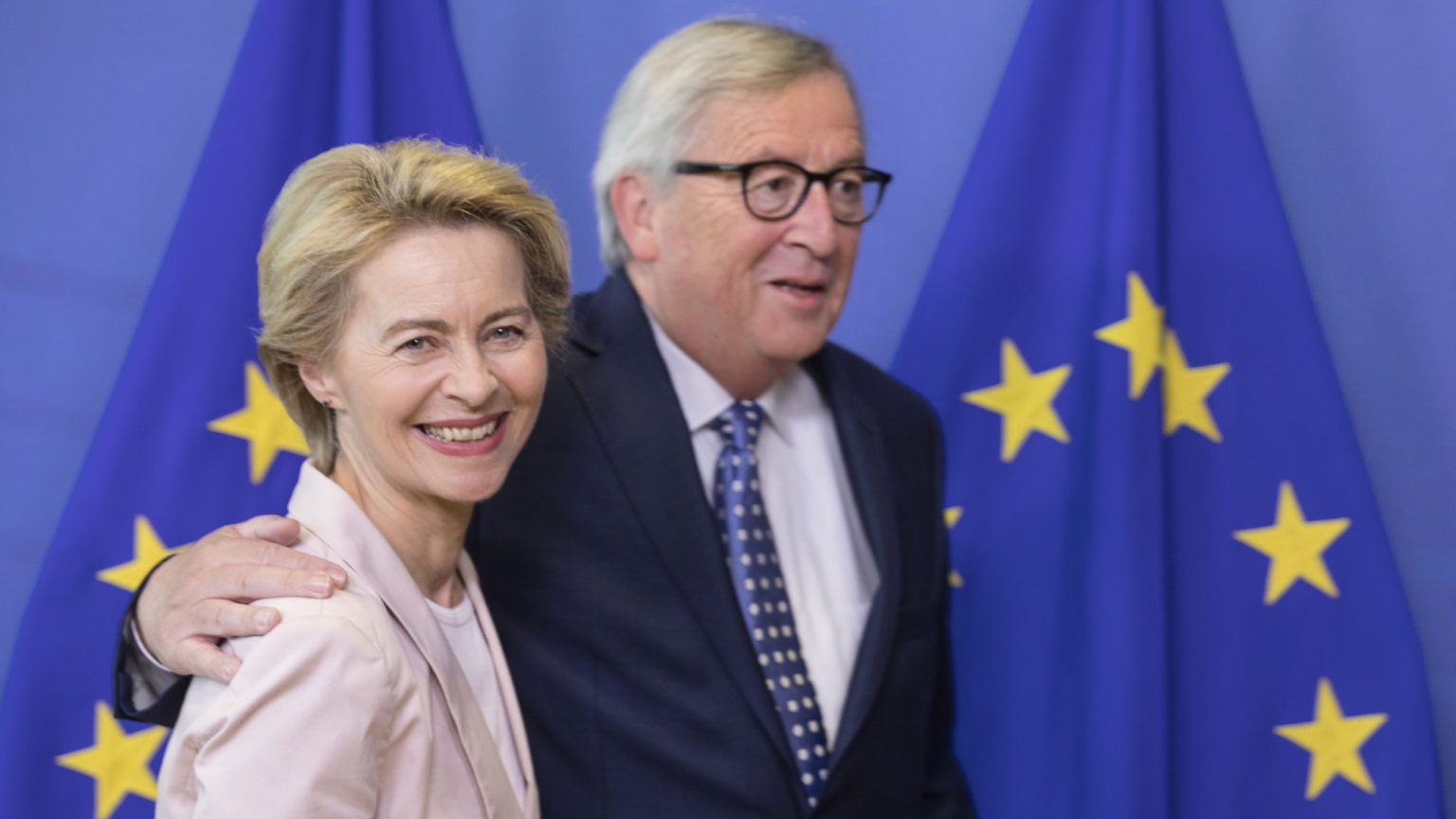 In 2016, Jean-Claude Juncker, then president of the European Commission, admitted that the EU had sometimes been overzealous in its regulation. 'We were wrong to overregulate and interfere too much', he said. A year later, he launched the Task Force on Subsidiarity, Proportionality and 'Doing Less More Efficiently'. Ironically, though predictably, the Task Force concluded that the EU should not, in fact, be doing less.
A report published this week by the European Commission is another milestone in the EU's journey towards regulating every detail of its citizens' lives. Focusing on alcohol, tobacco, e-cigarettes and 'unhealthy food', the first draft of its 'Beating Cancer Plan' proposes a range of nanny-state interventions that fall well outside of the EU's remit. While the document contains many reasonable proposals for international collaboration on scientific research, the Commission could not resist adding a section promoting paternalistic lifestyle regulation.
Perhaps the most startling recommendation is a ban on vaping outdoors, a proposal that not only has no scientific justification and is outside the EU's competence, but would be a pro-cancer policy since it would discourage smokers from switching to e-cigarettes. Smoking bans are entirely a matter for national governments, but that hasn't stopped the Commission promising to 'update the Council Recommendation on Smoke-Free Environments and recommend to extend its coverage to emerging products, such as e-cigarettes and heated tobacco products and to strengthen smoke-free environments, for instance concerning outdoor public places'.
It also promises to 'work with member states to reduce online marketing and advertising' of alcoholic beverages and intensify 'capacity-building activities'. 'Capacity building' is a euphemism for using taxpayers' money to fund single-issue pressure groups to lobby for policy changes at the national level. EU agencies have been doing this for years. It is a highly dubious use of public money. National governments are quite capable of deciding how they want to regulate advertising.
The same goes for food advertising and food taxes, but the Commission is keen to get involved in these issues, too. It says it will develop an initiative 'to eliminate conflicting health messages around sport events (ie, advertisement of alcohol and foods high in fat, salt and sugar)' and will 'prepare a report in 2022 on the implementation of the provisions of the Audiovisual Media Service Directive concerning commercial communications on unhealthy food and drinks'. This appears to signal the Commission's intention to ban certain forms of advertising for a range of food products (and alcohol).
The EU has the authority to ban advertising in any medium that can cross borders, as it has already done with tobacco, but there are many arguments against extending this to 'unhealthy food'. For a start, there is no legal definition of 'unhealthy food', and many products that are classified as high in fat, sugar or salt would not be considered 'unhealthy' or 'junk food' by the public. Advertising is an important lever of competition that allows new entrants to break into the market and fosters innovation. The food business is Europe's largest industry and food advertising is an important source of revenue for many media, advertising platforms and other services (including public transport and the arts). Since no member state has banned adverts for 'unhealthy food' on television, there is no justification on market harmonisation grounds. Nor would a ban help facilitate trade between member states. On the contrary, it would hinder it.
Facilitating trade might have been the original idea behind the Single Market, but the Commission now seems happy to trample on the EU's fundamental freedoms in its efforts to encourage clean living. It even plans to 'review EU legislation… on cross-border purchases of alcohol by private individuals'. It would be quite a departure for the EU to deny citizens the right to buy unlimited quantities of goods from other member states. Isn't that what the union is supposed to be all about? Cross-border shopping can be inconvenient for governments that impose excessive rates of excise tax, but it remains a fundamental freedom. It would be extraordinary if the EU were to chip away at the Single Market for the sake of trying to bring about a negligible reduction in alcohol consumption in a handful of high-taxing member states.
The Commission document is full of policies that are either none of its business (smoking bans, food taxes), or don't work (plain packaging, advertising bans), or would be counterproductive for 'beating cancer' (e-cigarette flavour bans, vaping bans). Many of them tick all three boxes. It is a shopping list of ill-considered and illiberal policies, almost none of which requires EU action and most of which have been rejected by a majority of member states.
We do not know which individuals wrote the Commission's report, nor do we know who has been influencing them, but it would not be surprising if activists are using the EU to impose policies on national governments by the backdoor having failed to persuade politicians and the public at home. Whatever the motive, it suggests that the European Commission, in contrast to its old boss, still believes that it cannot overregulate and interfere too much. Plus ça change, as they say.
Christopher Snowdon is director of lifestyle economics at the Institute of Economic Affairs. This article is adapted from a post on his blog, Velvet Glove, Iron Fist. He is also the co-host of Last Orders, spiked's nanny-state podcast.
Picture by: Getty.
To enquire about republishing spiked's content, a right to reply or to request a correction, please contact the managing editor, Viv Regan.