Project Fear has completely collapsed
Remainer fibs about vaccines, Russian interference, Nissan and the economy have now been exposed.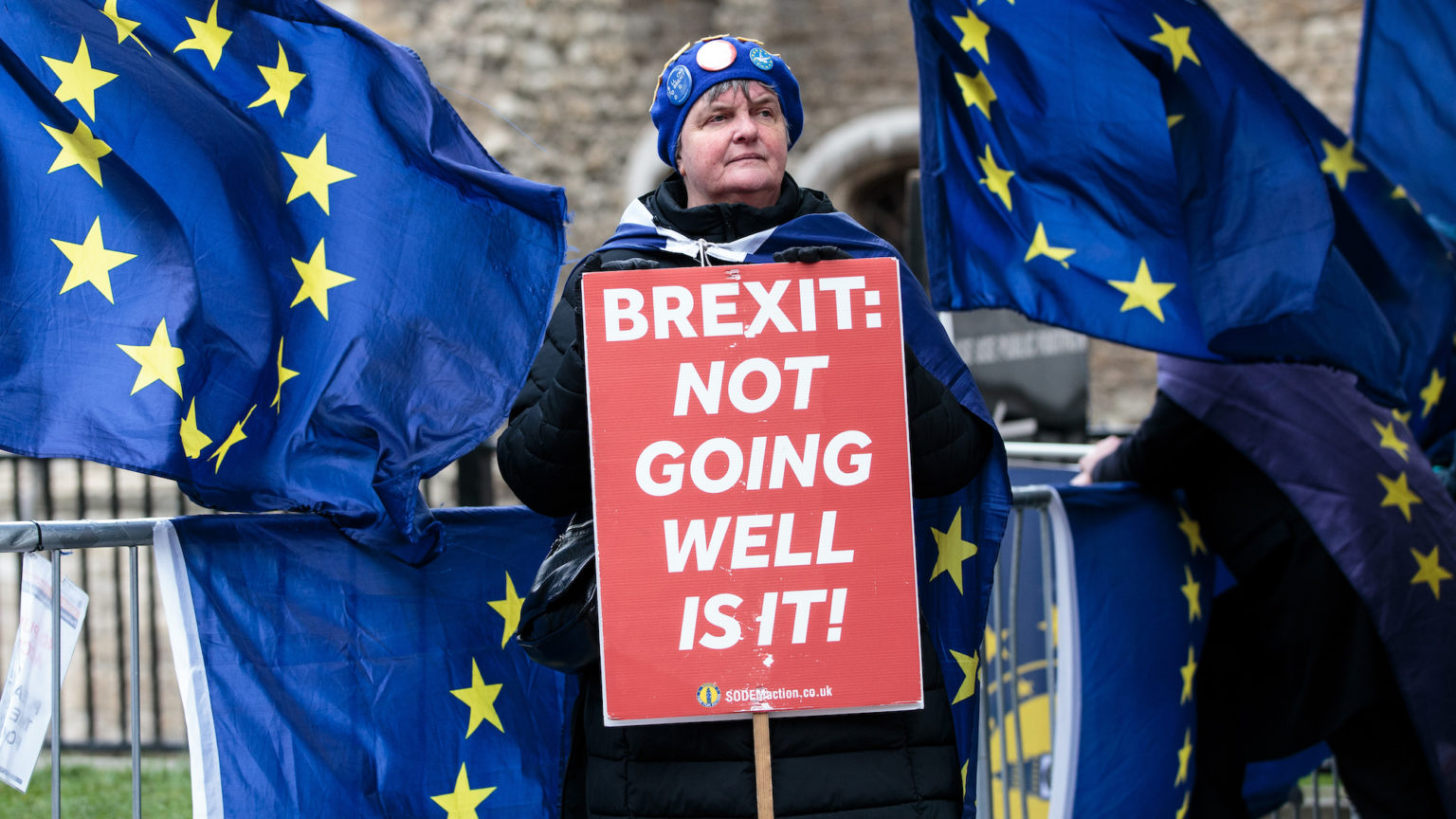 In the run-up to the 2016 EU referendum, the Remain campaign's Project Fear went into overdrive. A vote for Brexit would lead to catastrophe for the UK, it claimed. We were told it might even unleash supergonorrhea or a third world war.
After Leave won, the scaremongering intensified even further. Anti-democrats screeched that Brexit was an obvious disaster and it had to be stopped.
But Britain has now left the EU and these disasters have not materialised. Here are four of the most striking Remainer myths.
Brexit will cause economic collapse
Remainers were certain Brexit would devastate the UK economy. In the run-up to the 2016 referendum, we were told that just voting to Leave would cause a recession. Then chancellor George Osborne said Brexit would make us 'permanently poorer', as a conveyor-belt of experts told tales of the coming financial disaster.
But it was a myth. The UK did not enter recession after Brexit, until a major pandemic intervened. And even despite a harsh Covid lockdown, the UK economy is expected to outperform the economies of many EU member states in the next 15 years. Analysis by the Centre for Economics and Business Research predicted in December that UK GDP will be 23 per cent larger than French GDP by 2035. So much for Brexit Britain becoming an economic backwater.
Brexit will force Nissan to close its Sunderland plant
Much of Remainers' conviction that Brexit would trash the economy stemmed from their belief that businesses would evacuate the UK in the event of a Leave vote. In particular, they were adamant that Japanese car manufacturer Nissan would close its Sunderland plant. Customs disruption, they said, would force the company to look elsewhere, putting thousands of jobs at risk. Remoaners mocked working-class voters in Sunderland who voted Leave as dupes voting to destroy their own jobs.
Last year, when reports spread appearing to confirm this expectation, Remainers were overjoyed. But the reports turned out to be fake news. Nissan has now embarassed Remoaners by confirming the long-term future of the plant, promising to bring more jobs to Sunderland and even saying Brexit is a 'positive' for the company.
Russia rigged the EU referendum in favour of Brexit
One of the most absurd Remainer myths was the claim that a Russian conspiracy lay behind Brexit. Cambridge Analytica, an English data firm supposedly linked to Russia, was said to have determined the result of the Referendum by manipulating social-media users with pro-Brexit ads. Prominent Leave figures such as Arron Banks were accused of being Kremlin stooges. Desperate to delegitimise a democratic vote, the likes of Carole Cadwalladr tried to rebrand Brexit as the end of democracy – and won journalism prizes for doing so.
But it has all fallen apart. Last year, Elizabeth Denham, the UK information commissioner, concluded her three-year investigation into the issue and found 'no further evidence to change [her] earlier view' that Cambridge Analytica was 'not involved in the EU referendum campaign'. Indeed, she said, there was no 'additional evidence of Russian involvement' at all. The Remainers' McCarthyite meltdown was based on nothing.
Opting out of the EU vaccine programme will be a disaster
More recently, the government was attacked when it chose not to join in the EU's vaccine distribution scheme in July. Lib Dem health spokeswoman Munira Wilson said it was 'unforgivable'. Fellow Lib Dem Layla Moran cried that the Tories were prioritising 'Brexit over vaccines'. Once again, Remoaners sighed, Little Englander isolationism was ruining everything.
These claims have not aged well. The EU has floundered on vaccination as Britain has raced ahead. The UK approved the Pfizer vaccine well before the EU (which has still not approved the Oxford/AstraZeneca jab). The UK has now administered significantly more doses of Covid vaccines than any other European country. As the British distribution programme approaches an impressive half-a-million jabs per day, the EU's efforts have been hampered by further delays. Taking back control of our vaccines was clearly the right thing to do.
Remainers' predictions of doom have turned out to be baseless. Britain is perfectly capable of running its own affairs – and better off outside the EU.
To enquire about republishing spiked's content, a right to reply or to request a correction, please contact the managing editor, Viv Regan.