American wokeness will divide us all
British leftists are looking in envy at the Democrats. But their woke agenda is a recipe for racial tension.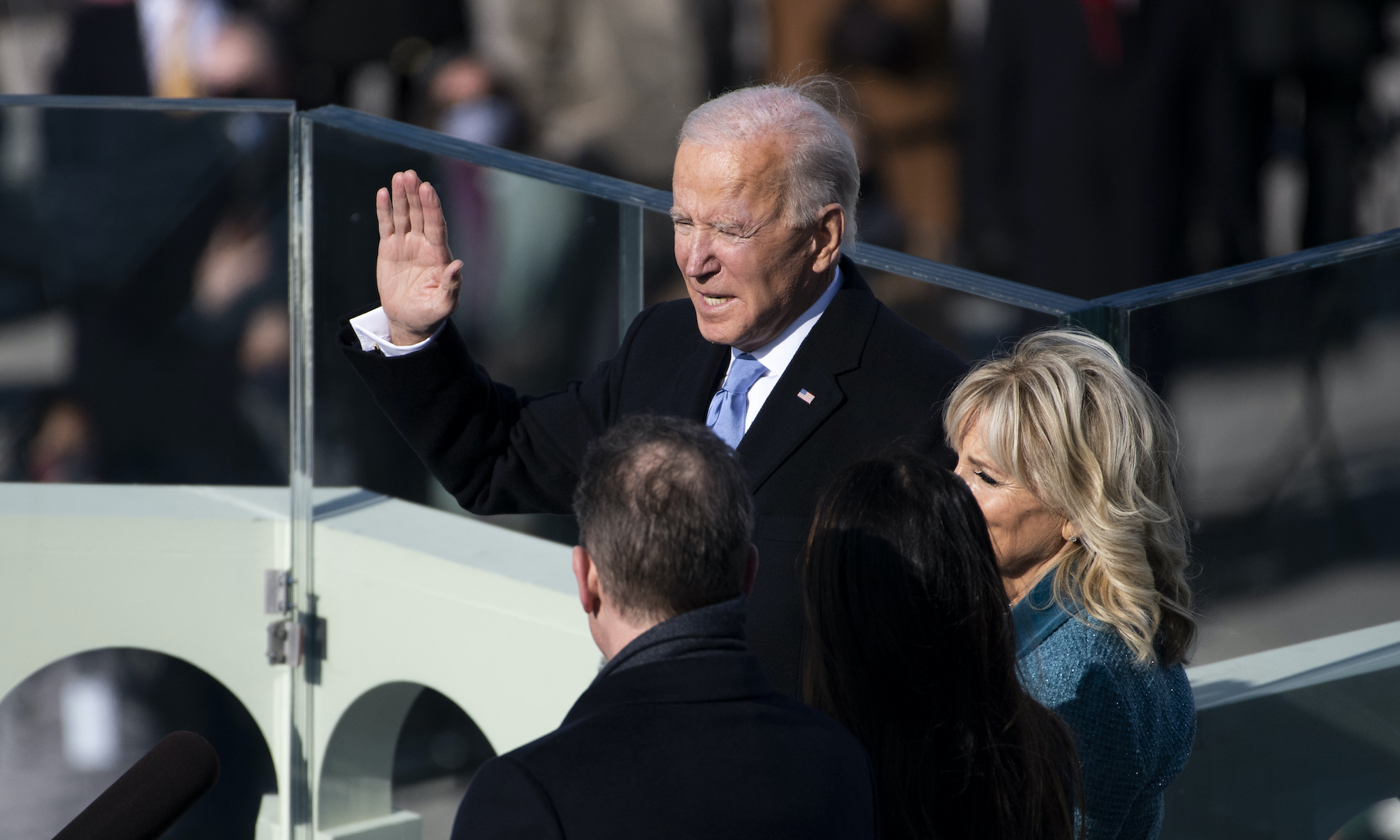 Donald J Trump out, Joseph R Biden in. America embarks on a new chapter in its short and tumultuous existence as a sovereign nation-state.
In his inauguration speech, President Biden sought to strike a tone of civility and cordiality, calling for a divided America to come together in the spirit of social solidarity. If you were to listen only to the content of his first address as president, you could easily think the Biden administration will strive to foster an inclusive patriotism, which rises above the balkanising effect of tribal identity politics. While this would be a welcome development, I suspect things will pan out very differently.
Like many other nations, the US is still grappling with the Covid-19 pandemic. Americans of all racial and ethnic backgrounds have suffered – losing their loved ones, their jobs and their livelihoods. While a swathe of large corporations are having a field day as their profits skyrocket under the pandemic, many of America's small-to-medium-sized businesses – the lifeblood of local communities – are struggling to keep afloat. Men and women of all walks of life, many of whom started their dream enterprises from scratch, are under untold amounts of stress.
Shared anxieties call for messages of social solidarity. However, as president-elect, Biden struck a dreadfully unhelpful tone on this front. On 10 January, the official White House account tweeted: 'Our priority will be black, Latino, Asian, and Native American-owned small businesses, women-owned businesses, and finally having equal access to resources needed to reopen and rebuild.'
This is far from a unifying message. It represents the takeover of intersectionality – a framework in which being a white male is viewed as a position of hyper-advantage. 'We will provide comprehensive support to America's small businesses, owned by men and women of different backgrounds who are the backbone of our treasured nation', would have made for a presidential statement of national unity. We should spare a thought for the white, male business owner feeling the pinch in the industrial Midwest.
Similarly, just before the election, VP Kamala Harris tweeted a video making the case for 'equity' over 'equality'. It finishes with the line, 'equitable treatment means we all end up at the same place'. In essence, this is a rejection of equality of opportunity in favour of equality of outcome. The enforcement of this by the federal government is not something much of moderate America will tolerate. Sacrificing equality of opportunity on the altar of 'racial equity' will only stretch the nation's social fabric further – inevitably creating the kind of resentment we saw in formerly Democratic blue-collar counties which became Trump territory.
The Democratic Party is very much in the ascendancy. As well as winning back the White House, the Democrats now have control of both houses of Congress, following the historic victories of Raphael Warnock and Jon Ossoff in the recent senate races in the southern state of Georgia. But if recent events have taught us anything, it is that US politics is volatile – things can change very quickly indeed. Over-indulging in racial identity politics and cultural liberalism could provide fertile ground for a Republican comeback. A 2024 GOP presidential candidate who carries forward the core tenets of Trumpism – economic populism and social conservatism – while also projecting an image of competence and stability will have a fighting chance of winning.
In the UK, there is a real danger that Biden's rise will lead the left to be further seduced by American wokeness. Labour's enthusiastic embrace of liberal cosmopolitanism has helped the Conservative Party build a cross-class, multi-ethnic coalition of voters who are patriotic, aspirational and have little time for niche minority interests which pose a fundamental threat to social solidarity.
The modern British left's importation of 'progressive' identitarian initiatives from across the pond does not serve the UK well in terms of social cohesion. And nor is it clever politics, in a country where the majority of ethnic-minority citizens expect fairness, not favours, do not think 'systemic racism' is a problem in areas like policing, and value their British identity.
Pandering to a radical but vocal minority will never help unify diverse societies – it only places them on the dreaded path towards greater social division and cultural fragmentation.
Dr Rakib Ehsan is a research fellow at the Henry Jackson Society. Follow him on Twitter: @rakibehsan
Picture by: Getty.
To enquire about republishing spiked's content, a right to reply or to request a correction, please contact the managing editor, Viv Regan.