Joe Biden's pork-barrel identity politics
The president-elect wants to allocate Covid recovery funds based on race and gender.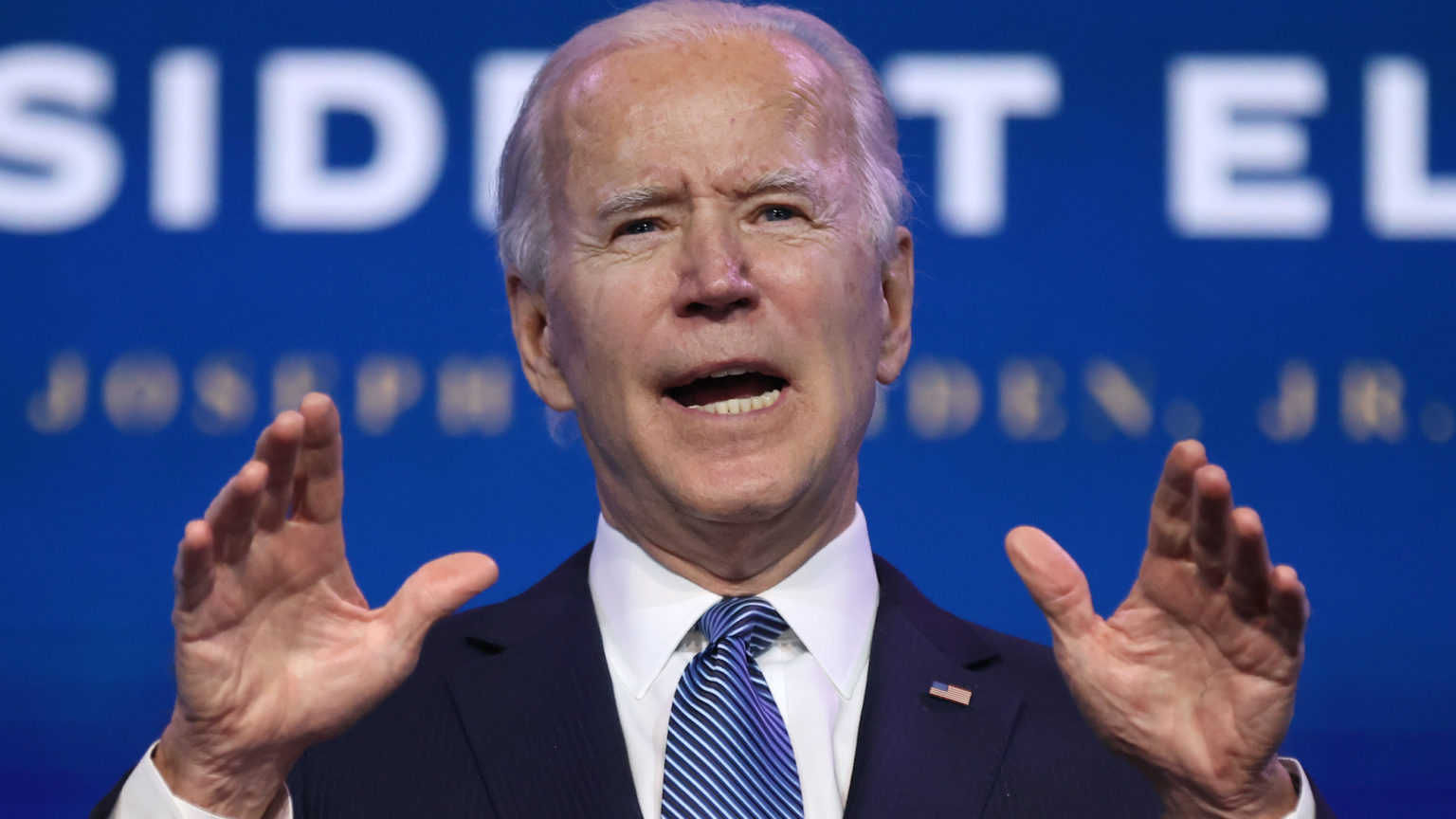 One of the key refrains in Joe Biden's pitch to the American people was unity. Seeking the Democratic nomination, he pledged to 'unify this party, and then the country'. And in his first speech as president-elect, he vowed 'not to divide, but to unify' America.
But Biden has since started to lay out his plans for how to 'build back better' after the pandemic. And to nobody's great surprise, these are laced with the divisive identity politics that have come to dominate the Democratic Party in recent years.
When it comes to government assistance for the post-Covid recovery, Biden has promised that 'Our priority will be black, Latino, Asian and Native American-owned small businesses, women-owned businesses'. Not necessarily the businesses that are most in need financially, but the businesses whose owners tick the correct identity boxes.
Small businesses have taken a pounding over the past year or so. Lockdowns have been particularly devastating. In the first six months of the pandemic, 60 per cent of the businesses listed on Yelp that were forced to close temporarily due to lockdown have since closed permanently.
Then came the riots in the summer of 2020. The 'mostly peaceful' looting, vandalism and arson attacks were the most destructive in US history, causing between $1 billion and $2 billion in property damage, much of it falling on small businesses.
It must be galling, then, for these small business owners to learn that their place in the queue for disaster relief will be shaped by their gender and race – that their prospects for essential assistance could be determined by the place of their identity in the intersectional pecking order.
The Black Lives Matter movement ushered in what looked like a short-lived craze for 'buying black'. Americans soul-searching over racism were implored to spend their money with black-owned businesses. Apps like Uber Eats even had features to direct customers to black-owned restaurants and offering free deliveries.
Identifying what exactly constitutes a minority-owned business is easier said than done. One popular Instagram influencer promoting independent black businesses was unmasked as a white Brit using black emojis. Vice magazine complained that on Uber Eats, any restaurant-owner could claim to be black. Should there have been a DNA test or melanin chart to establish the true race of the owners?
What is most concerning about Biden's announcement is that it reveals the incoming administration's intention to racialise society, to divide people as deserving and undeserving on the basis of race. That was wrong in the past, and it is wrong today. This will fracture, not unify, American society.
To enquire about republishing spiked's content, a right to reply or to request a correction, please contact the managing editor, Viv Regan.