Most black Brits trust the police
Woke politicians do not reflect the views of ethnic minorities.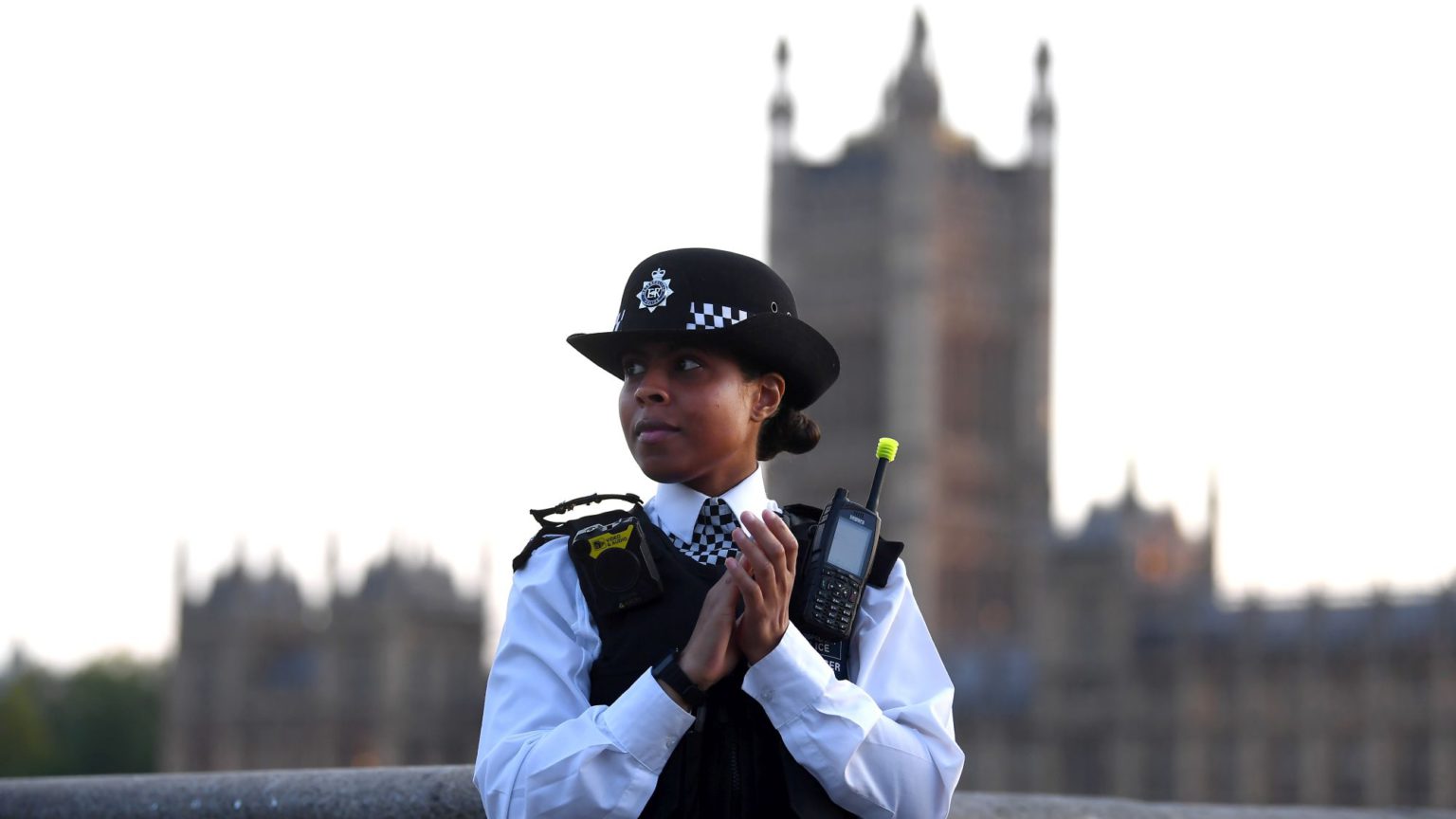 Labour MP Dawn Butler is back in the spotlight following her interaction with the London Metropolitan Police last weekend. Butler rallied her Twitter troops with a dramatic declaration: 'I JUST GOT STOPPED BY THE POLICE DRIVING THROUGH HACKNEY… MORE DETAILS TO FOLLOW…' Since the incident, where there was no clear evidence of racism, Butler has authored a piece for the Guardian in which she discusses the 'desperate lengths' some will go to, to 'deny the lived experience of a black woman'.
It is no surprise that a politician who weaponised the killing of George Floyd by telling the UK government to 'gets its knee off the necks' of British ethnic-minority people, has decided to depict the British police as racist to the core. Meanwhile, Black Lives Matter UK has peddled the questionable view that Britain has fallen to the forces of right-wing authoritarianism. It has proposed that the British police, supposedly belligerent in their tactics, should be 'defunded' and eventually abolished.
Such claims are way off the mark. If there was a genuine political culture of right-wing authoritarianism in Britain, underpinned by racially motivated policing, the kind of violent behaviour towards police officers at BLM demonstrations would never have been tolerated to the extent that it was.
Data from the most recent Crime Survey for England and Wales further undermines the racially loaded narrative which pits black people against the police. The survey shows that seven in 10 black people have confidence in their local police – not much lower than the corresponding figure of 75 per cent for white Brits. In fact, the survey shows that many non-white groups are more likely to have confidence in their local police than white Brits – namely people of Bangladeshi, Indian, Chinese, and Black African origin.
Labour leader Keir Starmer has previously referred to a singular 'black community' when discussing trust and confidence in the police. But there are important differences to tease out within the black population of England and Wales.
Class is one divide. While 75 per cent of working-class black people in routine and manual occupations have confidence in their local police, this drops to 70 per cent for salaried professionals in the same racial groups. An even lower figure is registered for black students in full-time education – 65 per cent.
There is also a notable gap based on ethnic origin. While only 56 per cent of black people of Caribbean origin have confidence in their local police, the corresponding figure for black people of African origin is 76 per cent – a difference of 20 percentage points. This might reflect the fact that most black people of African origin have arrived in Britain more recently, and may have been exposed to corrupt and abusive police practices outside of the UK.
The same difference in attitudes towards the police was also reflected in the 2010 EMBES survey – one of the largest surveys of minority attitudes available. The EMBES also found that black people of African origin were more likely to be satisfied with how democracy worked in Britain than those of Caribbean origin.
It is extremely important that political leaders do not treat Britain's black population as some sort of monolithic community which speaks in one voice when it comes to matters of policing. But there is a long history of identitarian politicians using minority groups to ventriloquise their own views, especially when it comes to British Muslims. For instance, Naz Shah, currently Labour's shadow minister for community cohesion, once claimed that the Prevent counter-extremism programme had 'failed' and had 'alienated the British Muslim community'. Yet, a recent study published by Crest Advisory found that 56 per cent of British Muslims had never even heard of the Prevent programme. The survey also found that 64 per cent of British Muslims trusted the police when it came to countering extremism and terrorism-related activity.
The reality of the matter is that self-appointed spokespeople, such as Dawn Butler and Naz Shah, are guilty of misrepresenting ethnic-minority opinion on matters of policing and counter-extremism. All too often, the identitarian left provides doom-and-gloom accounts of the relationship between public institutions and Britain's racial and religious minority groups. While these narratives may go down a treat in their echo chambers, they undermine the left's credibility with much of the general population on matters of policing and national security.
When politicians homogenise entire racial and religious groups for ideological reasons, they need to be challenged.
Dr Rakib Ehsan is a research fellow at the Henry Jackson Society. Follow him on Twitter: @rakibehsan.
To enquire about republishing spiked's content, a right to reply or to request a correction, please contact the managing editor, Viv Regan.