The government is terrorising the public
The politics of fear is being used to justify another authoritarian lockdown.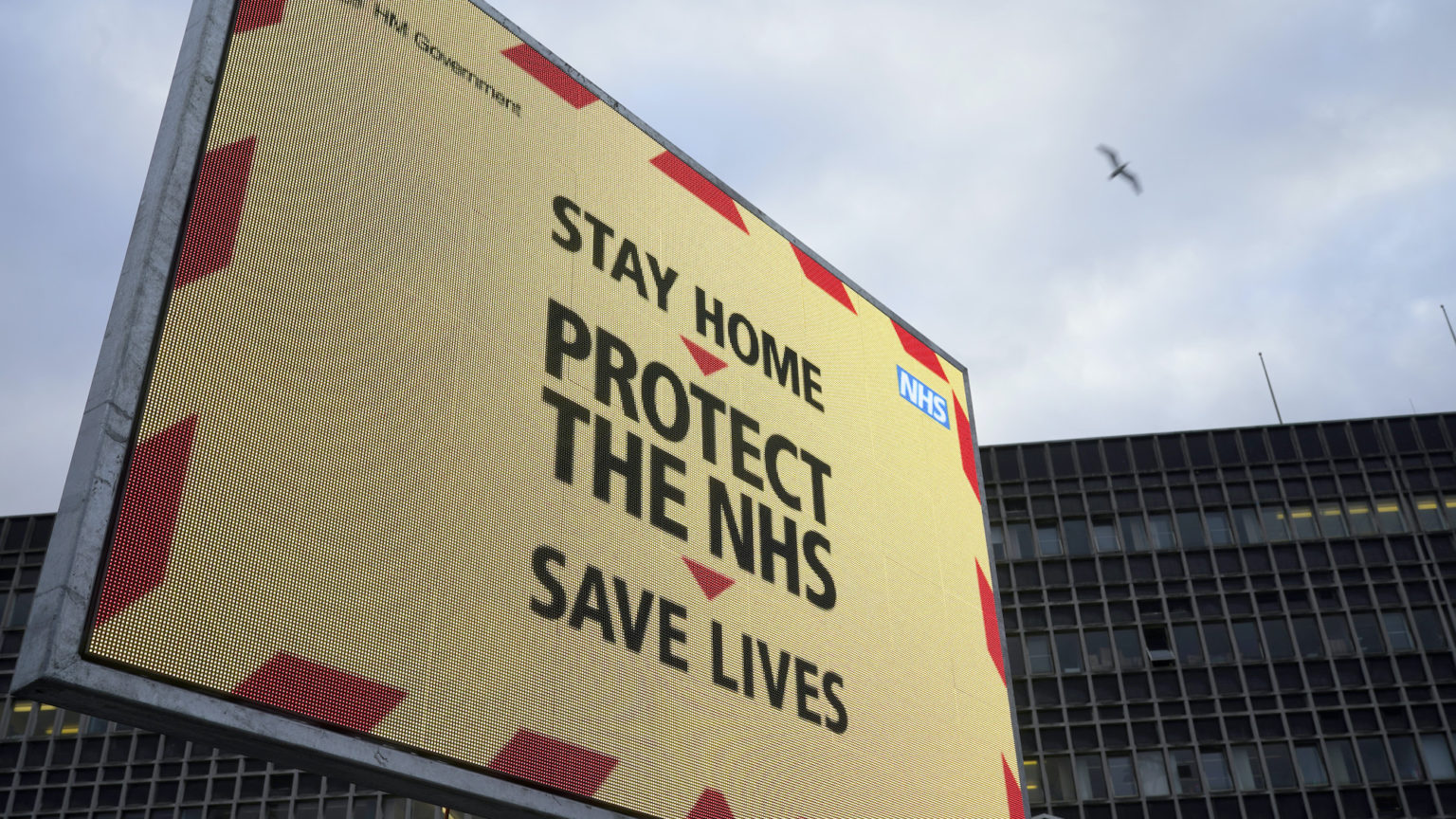 To the devotees of lockdown in Westminster and beyond, spring last year appears halcyon. They look back now on it nostalgically, longingly even, as a time of glorious public compliance. A time when those not compelled to work away from home each day, delivering Amazon packages to the comfortable classes, dutifully shut themselves up in their homes. A time when Thursdays were still holy, and at 8pm we took communion with the NHS.
Not anymore. As the government and media see it, public compliance is not what it was. A lockdown very similar to that imposed in March has been in place for over a week, but the public response this time appears to be very different. Compared to the spring lockdown, many more are still going to work or are just out and about. Many more parents, claiming key-worker status, are sending their kids to schools. Many are still meeting up with those outside their households. And the revived Thursday service is about as popular now as an actual Anglican service.
For those in government and beyond, for whom lockdown has become an article of faith, this won't do. So over the past few days, there has been a concerted effort to revive the golden age of lockdowns – by deliberately and cynically trying to frighten people into compliance.
Most strikingly, the government launched a Covid-awareness campaign which told people 'to act like you've got the virus'. Think about that for a second. The government told every citizen to think of him or herself as an agent of viral doom. It presented every citizen as a potential threat to every other citizen – a viral war of all against all. It's difficult to think of a message more likely to turn people against each other.
Professor Chris Whitty, England's chief medical officer, fronted the campaign, stating that 'many people are at risk of serious disease'. Indeed, his role appears mainly to involve telling people that the situation is more dire than they realise, and that people are at far greater risk than they think. Long gone is the talk of Covid as a disease that, for many, will result in mild symptoms. In place of reassurance stands a call to panic.
This ramping up of fear and talking up the threat is a deliberate government strategy. This was clear from a BBC news report, which cited an unnamed Downing Street source: 'No10 believes more needs to be done to emphasise how severe the current situation is – which is why we are getting some very stark warnings from the medical experts.'
And not just medical experts. On Friday, London mayor Sadiq Khan helpfully announced that Covid was 'out of control' in the capital, as he declared a 'major incident' – a declaration usually reserved for terror attacks or disasters like the Grenfell Tower fire. This time, the declaration served no practical purpose, however. It was a purely symbolic gesture designed to signal the gravity of the threat we now face.
These official campaigns, announcements and bleak public statements have not met any resistance from the fourth estate. On the contrary, they merely echo the general apocalypticism that has long dominated the media's response to Covid, from the excitable publication of graphs curving ever upwards towards some viral terminus, to the contextless reporting of daily death tolls and reports from the always grim hospital frontline.
And so, as a result, we have a public sphere now awash with fear and foreboding, in which we are being encouraged to fear the virus at the gates, and view each other as potential killers. Call me pessimistic, but that does not sound like a recipe for the kind of social solidarity we may actually need to get out of this mess.
None of this is to downplay the severity of the public-health crisis we face. With a Covid-related death-toll at over 80,000 and an epidemic of a new highly infectious Covid strain spreading in the midst of the already existing pandemic, these are genuinely challenging times. Not the End Times, as some would have it, but certainly difficult, and, for the vulnerable, genuinely threatening.
No one is denying any of that. The problem is that the only solution the government and its advisers have come up with is the blunt authoritarian tool of lockdown. One they have used again and again, to ever decreasing effect. And so now, as cases and deaths continue to rise, despite the effective imposition of lockdown restrictions for weeks, they don't question the efficacy of lockdowns. No, they question – indeed blame – the object of lockdowns: the public.
And so to save the idea of lockdowns, they have decided to terrorise the public. That, it seems, is the only way they can galvanise anything approaching the level of support we saw for lockdown restrictions last March – through the ruthless, cynical exercise of the politics of fear.
Maybe it will work. Maybe we'll be terrified into isolation and Covid will abate. And maybe then the God of Lockdown will be appeased for another year at least. But at what cost?
Tim Black is a spiked columnist.
Picture by: Getty.
To enquire about republishing spiked's content, a right to reply or to request a correction, please contact the managing editor, Viv Regan.