Gardening, sewing and the politicisation of absolutely everything
The creep of the culture war into all areas of life is – to borrow a favourite woke phrase – exhausting.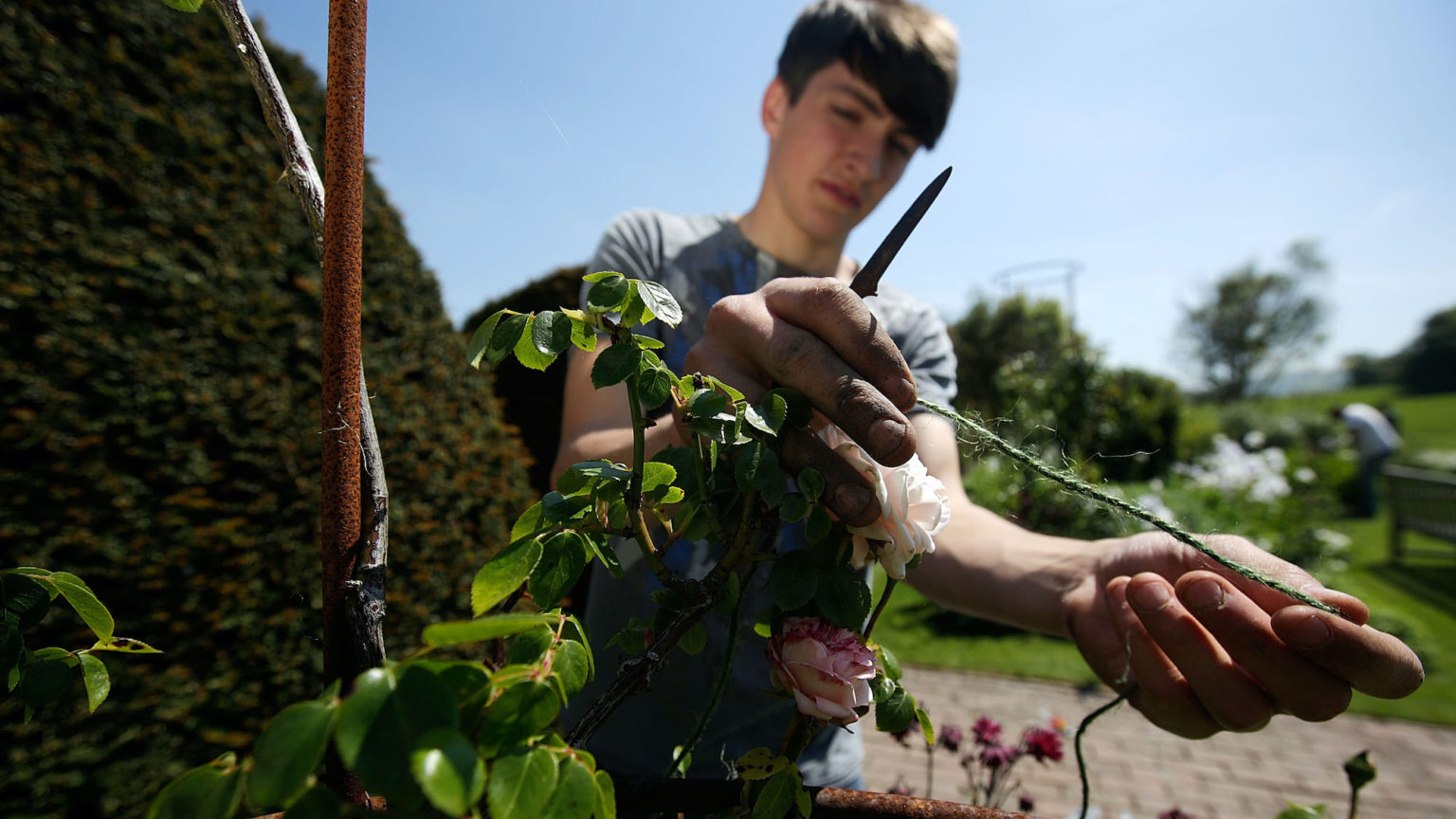 Is gardening racist? That's the question British culture war Twitter was pondering at the weekend, after BBC Countryfile presenter and ethnobotanist James Wong said that 'UK gardening culture has racism baked into its DNA'.
Citing his own experiences in horticulture, Wong said requests for 'wildflowers' that are 'more in keeping' with a given area are 'predicated on often unconscious ideas of what and who does and does not "belong" in the UK'.
'This is the kind of exhausting shit you have to go through everyday if you work in UK horticulture', he went on. 'Unless of course you internalise these unquestioned (often unconscious) ideas that are predicated in large part on a bedrock of xenophobia and racism.'
That word, 'exhausting', comes up a lot in woke discourse. But it's also a good description of how the vast majority of us feel when debates like this spiral out of nowhere every couple of days.
Interestingly, this isn't the first time Countryfile has been dragged into the culture war. Back in June, a Countryfile segment explored whether the British countryside was a 'white environment', to much bemusement.
At this point, it seems no area of life is safe from our incessant 'is BLANK racist?' discourse. In recent years everything from microwaveable rice to white people sporting cornrows has sparked days of absurd discussion. It's like someone, somewhere, is just picking topics out of a hat.
Meanwhile, where certain areas of life are increasingly being deemed backward, stained by a particular historical ill or alleged contemporary prejudice, others are apparently being reclaimed, and transformed into progressive forces.
Last week, the New York Times ran a feature on men taking up sewing. These 'sewists' – 'the increasingly popular gender-neutral term', America's newspaper of record informs us – are apparently 'eager to break gender stereotypes'.
Professional sport – one area of life many once thought impervious to identitarian wittering – has of course also been plunged into testy debates about knee-taking and the like in recent years, most recently in the UK with the now infamous Millwall incident.
This politicisation of absolutely everything is bad for politics and for culture.
So much of what passes for anti-racist politics these days is just inane arguments over language, cultural interpretation and offence. The idea that 'decolonising' horticulture will materially improve the lives of ethnic-minority people is, to put it politely, barmy – but that is apparently what many influential people believe these days.
Meanwhile, as these rows afflict more and more areas of cultural, non-political life, the public is denied any reprieve from the kind of identitarian hectoring that has long played an outsized role in our politics.
Of course, politics, culture and sport have never been hermetically sealed off from one another. Art has always dealt in political ideas, and sporting events have often been stages for political statements and controversy.
The difference today is that versions of the same virtue-signalling ideas are just being repeated, ad nauseam, everywhere. And what is often presented as edgy and challenging is often just rigid and conformist.
What's more, the undertone of it all is that people are bigoted and ignorant and must be 'educated' at every possible opportunity – whether it's during a razor-blade advert or during Last Night at the Proms.
The issue is not that art and culture are being politicised so much as they are being used to transmit what the identitarian elites deem to be the 'correct' message, in the 'correct' fashion, all the bleeding time, with practically no room for dissent.
The row over the Millwall fans is a case in point. That fans booed players taking the knee, but at the following match applauded players unfurling an anti-racist banner, would suggest they took umbrage with Black Lives Matter (the movement synonymous with knee-taking), rather than anti-racism itself.
Still, for failing to show fealty to the great and good's new pet movement, they were reflexively smeared as a bunch of racists.
This, to adapt Wong's formulation, is the shit you have to go through if you so much as turn on the TV, settle down to watch the match, or take a glance at social media these days. It's exhausting. And people have had enough.
Tom Slater is deputy editor at spiked. Follow him on Twitter: @Tom_Slater_
Picture by: Getty.
To enquire about republishing spiked's content, a right to reply or to request a correction, please contact the managing editor, Viv Regan.