The cultural appropriation jerks
Why Jamie Oliver was right not to apologise.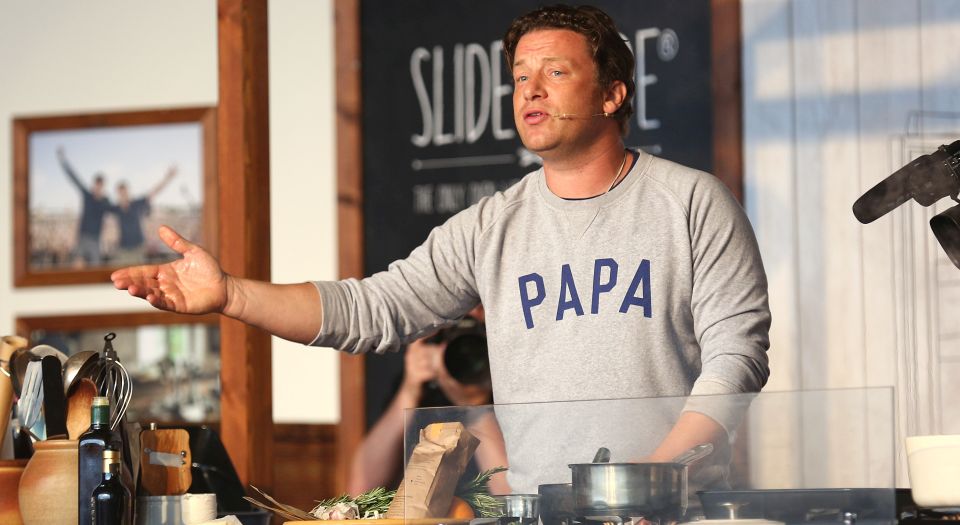 Jamie Oliver is the latest celebrity to be hauled over the coals by the outrage mob for the supposed crime of 'cultural appropriation'.
Earlier this week the well-known chef released a new product called 'punchy jerk rice', which is supposed to be his spin on the popular dish jerk chicken. Inexplicably, this kicked off an outcry on social media, led by the Labour MP Dawn Butler, who accused Oliver of appropriating Jamaican cuisine. In a condescending tweet, Butler wrote that his recipe was 'not ok', adding that the 'appropriation of Jamaica needs to stop'. Her overdramatic statements would be funny if they came from a po-faced students' union official, but this is a senior politician (a shadow cabinet minister).
Some are claiming that Butler was only highlighting that Oliver doesn't know what 'jerk' actually is: as many have pointed out, his recipe includes none of the ingredients usually used to make a jerk marinade; and, given how jerk is made, often cooked on a steel pan, it would be impossible to 'jerk' rice. But even if that were the case – Butler's tweet accusing him of 'appropriation' suggests otherwise – the idea that putting your own twist on a recipe is 'disrespectful' is shot through with identitarian intolerance.
Jamie Oliver has not publicly apologised, thank goodness. He defended his decision to name the recipe 'jerk', and says he took inspiration from Jamaican cuisine. Of course, people should be free to criticise Jamie Oliver and his recipes. But it is completely nonsensical to start accusing him of cultural appropriation. There is no copyright on jerk, and nor should there be.
This latest row points to how divisive identity politics is. I cannot think of anything which brings people together more than food and drink. People love trying new recipes. Food is often the entry point to understanding the history and politics of a culture. The late chef Anthony Bourdain explored this idea in depth in his thoughtful travel series Parts Unknown. He said:
'If you're 22, physically fit, hungry to learn and be better, I urge you to travel – as far and as widely as possible. Sleep on floors if you have to. Find out how other people live and eat and cook. Learn from them – wherever you go.'
Food always tells a story, but it is never one of static insularity. Food is dynamic. Wherever you go in the world, the diet of that region will have evolved and been shaped by all sorts of different cultural influences over time. I am pretty sure that most of the food Dawn Butler eats will be the same.
Besides, has she never heard of fusion cuisine? There has been an explosion of interest in mixing recipes of varying ancestries together in recent decades. Some of the most popular restaurants in the world have combined food in inventive new ways – especially in places where people of different cultures mix together and inspire each other. The possibilities are endless and exciting and usually happily embraced by punters. And it is definitely a much better way to spend your time than firing off dour and disapproving tweets on Twitter.
Those who are so quick to shout 'cultural appropriation' are expressing their own personal discomfort, with someone else's free expression or spin on an old recipe, and nothing more. Though his critics may not like seeing a non-Caribbean man reformulate a jerk recipe, that does not mean Jamie Oliver is doing anything wrong. The obsession with cultural appropriation perfectly reflects the intolerance and narrow-mindedness that characterises identity politics.
Candice Holdsworth is the founder and editor of Imagine Athena.
Picture by: Getty
To enquire about republishing spiked's content, a right to reply or to request a correction, please contact the managing editor, Viv Regan.