Gillette and the war on masculinity
Courage, stoicism and strength have become deeply unfashionable.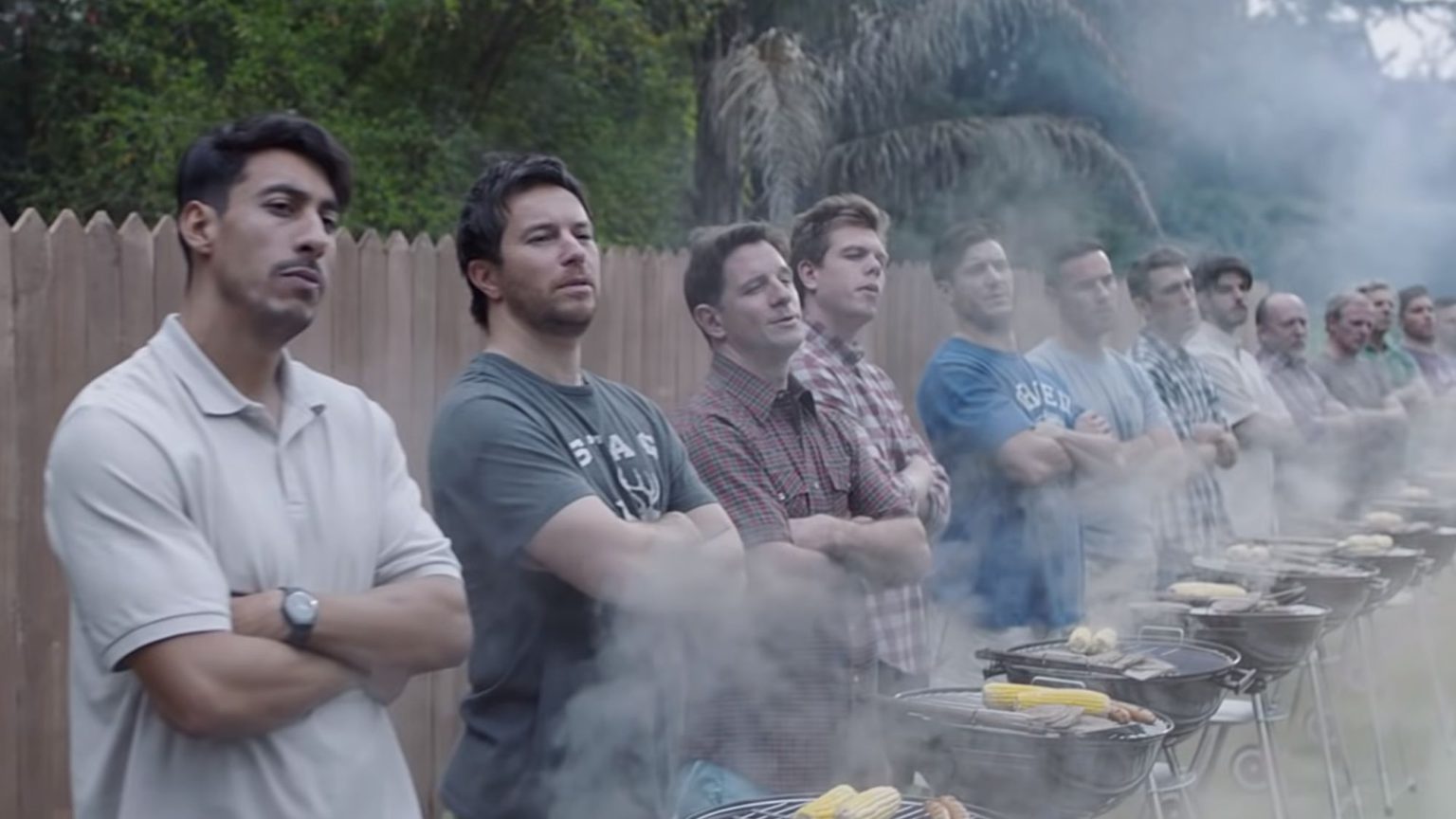 If all publicity is good publicity, then Gillette's marketing team must be up for an award. Its new advertising campaign, launched earlier this week, has garnered primetime spots on TV talk shows and acres of press coverage. As with the Greggs vegan sausage roll and the Iceland orangutan, corporate wokeness – or outrage at corporate wokeness – makes headlines.
Shaving generally presents few opportunities for virtue-signalling. (Some feminists, I gather, have been trying to make 'Janu-hairy' a thing, but women growing their armpit hair is not great for product placement.) Without a vegan or palm-oil-free razor to plug, Gillette switched attention from shaving foam and razor blades to their target audience – men. They moved from the decades-old slogan — 'Gillette: the best a man can get' — to 'the best a man can be'. This is not only confusing, it also doesn't even rhyme.
Gillette's new #MeToo-inspired campaign tells men to behave better. Like a condensed campus 'good lad' workshop, it bangs out the message that good men, men who use Gillette, don't join in with bullying or sexual harassment. Instead, they step up to the plate and stop their mates from being bad lads. Gillette men are handsome, but gentle, they protect women and children, and no doubt save cute kittens in their spare time.
The ad has certainly prompted debate. It has been widely criticised for presenting men as boorish thugs with a primitive need to abuse women and fight off rivals. People have been quick to point out that not all men act like this, and that there are there are plenty of positive aspects to masculinity that are too often overlooked. Some on social media have declared that they will boycott Gillette for having bought into a feminist plot to emasculate men (at least, that's my understanding of several tweets referring to razors and balls).
In response, others have welcomed Gillette's campaign and criticised the critics – labelling them 'alt-right snowflakes', 'publicity-seekers' and 'the usual suspects'. They argue the ad simply promotes basic decency and respect, and that now we're all so #MeToo-aware that only someone with something to hide could possibly object to the message that sexual harassment is not cool. What's more, Gillette's defenders tell men that if you don't fight, harass and abuse, then the advert is clearly not directed at you – so man up and stop being so sensitive.
There is at least logic to this latter argument. It is utterly bizarre that an advertisement for razors should involve chastising men and doling out life lessons in morality. But it is perhaps even more bizarre that this then prompts an immediate international culture war pitching defenders of traditional masculinity against woke male feminists. A two-minute ad has become a vehicle for everyone to engage in political posturing and virtue-signalling, scoring points against imaginary foes and outdoing virtual enemies. The temptation is to tell everyone to calm down.
Only it's not just a two-minute ad. Despite all the attention, the Gillette campaign is hardly even original. Concern about toxic masculinity – the supposedly damaging impact of so-called traditional masculine values such as competitiveness, aggression, stoicism, strength, courage and assertiveness – is everywhere. Masculinity is seen as a problem by teachers, mental-health professionals, social workers, psychologists, university lecturers and prison officers. Men, we are constantly being told, are more likely to commit crime and be a victim of crime. Men are less likely to admit to problems and ask for help. Men are more likely to abuse drugs and alcohol, and more likely to commit suicide. Men are also, apparently, destructive: feminists tell us men are a threat to women and men's rights activists tell us that men are a threat to themselves. This problematising of masculinity has been underway for many years, but it has been ramped up in response to #MeToo.
The American Psychological Association has issued new guidelines stating that 'traditional masculinity is psychologically harmful'. It defines this traditional masculinity as 'anti-femininity, achievement, eschewal of the appearance of weakness, and adventure, risk and violence'. Trying to live up to these ideals, the APA claims, means men are more likely to take unnecessary risks and are more reluctant to ask for help when they are distressed. Yet in the past, many of these traits were considered admirable for both men and women. Courage, stoicism and bravery were once considered virtuous, not 'problematic'. To many men and women this is still the case.
Today, masculinity is demonised as toxic. As a result, all its positive associations – many of which are fundamentally necessary for society to function – are derided. If a house is on fire, if a festering pile of rubbish needs removing, if a risky business decision needs to be taken, if my life needs defending – I want a man or woman who is brave, resilient, strong and courageous to step up. The Gillette ad is a crude example of woke marketing and it deserves criticism. But it's not just in adverts where men are being done down.
To enquire about republishing spiked's content, a right to reply or to request a correction, please contact the managing editor, Viv Regan.