Twitter needs to stop fact-checking Trump
Americans can decide for themselves whether Trump's quixotic 'voter fraud' claims have any merit.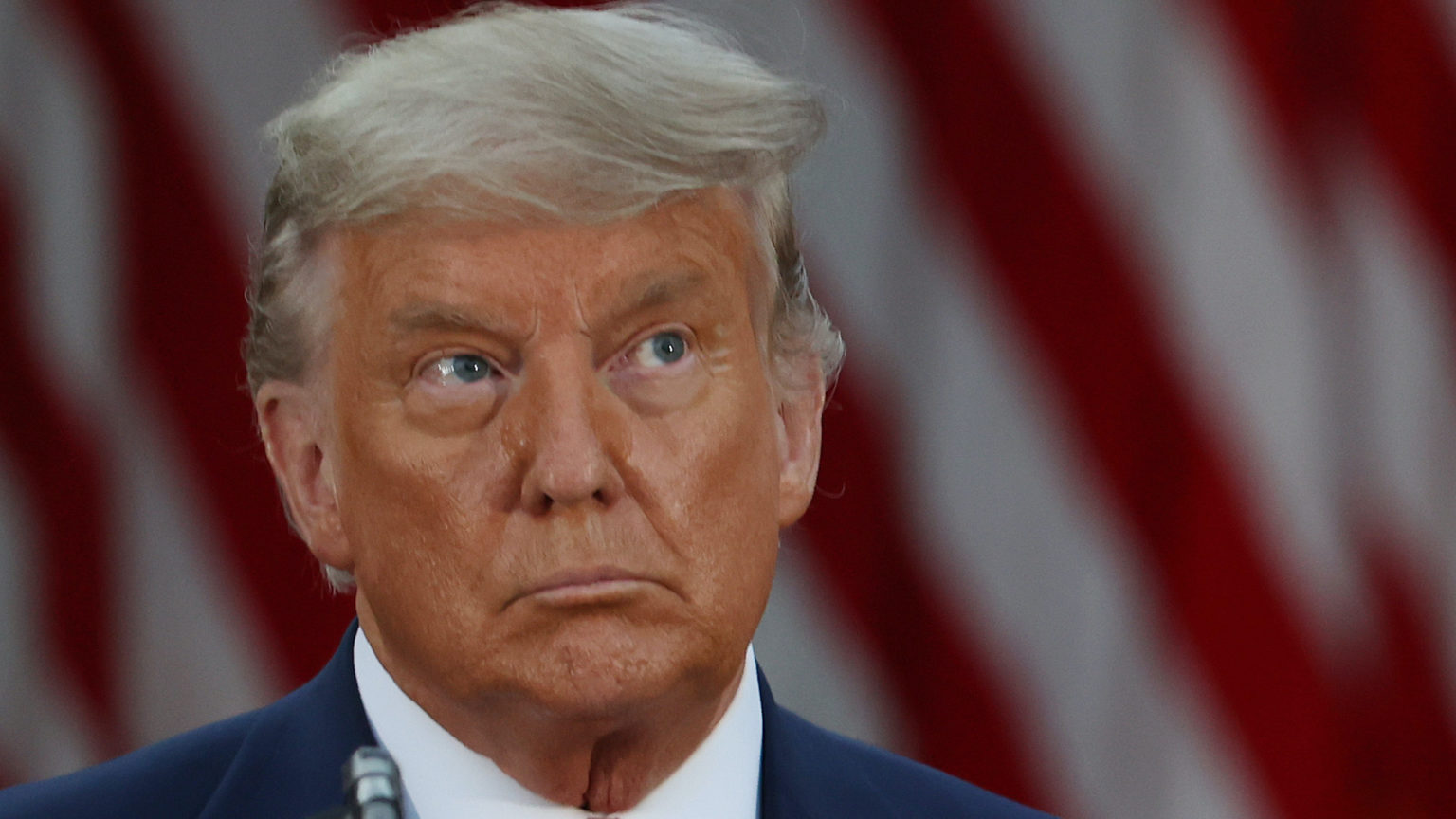 From the moment major news networks projected a Biden triumph in the election, the Big Tech patricians at Twitter and Facebook have been attempting to micromanage public perception of the ongoing legal fallout.
President Trump's bizarre (and mostly baseless) tweets about voter fraud and other alleged irregularities are commonly flagged for containing 'disputed information'. Before they can access Trump's comments on the matter, citizens are first given a lecture from Twitter's staffers.
Seeking to manage the relationship between American citizens and their president in this way is not the behaviour of a neutral platform. It is an arrogant exercise of power. What's more, these actors have an undoubted history of political bias.
Zooming into Capitol Hill for a Senate hearing, Twitter's Jack Dorsey was questioned on Wednesday about its recent habit of attaching warnings to tweets about voter fraud. Warnings have been attached not only to tweets like Trump's, which allege a large-scale attempt to steal the election, but also milder claims which merely raise the possibility of voter fraud. Dorsey told senators: 'We're simply linking to a broader conversation so that people have more information.' But it is not Twitter's job to decide what opinions are suitable for citizens to read or what additional information they need to be properly informed.
'Voter fraud of any kind is exceedingly rare in the US', Twitter informs its users who chance upon even the faintest allusion to illicit activity. But contrary to the presumptions of Twitter's backstage operatives, it is surely up to the courts to determine whether voter fraud is rare enough to invalidate Trump's claim that the election was stolen.
It will undoubtedly take extraordinary evidence of a kind not yet publicly presented to prove election meddling was widespread and decisive, given the fact that Trump trails significantly in almost all the key states. But the slim likelihood of this is neither here nor there – it is none of Twitter's business.
Mark Zuckerberg's team of moderators has been less bold than Dorsey's during the post-election fallout. But still, there are signs that Facebook, like Twitter, intends to clamp down on claims of fraud. For instance, conservative talkshow host Mark Levin has complained that Facebook has restricted access to his page in response to his repeated claims of election fraud.
Whatever the merits of these claims, the bias is clear. There is no record of Facebook striking down the many similar claims that Trump was elected fraudulently – nor did it 'fact check' the many outlandish stories, whether from Buzzfeed or CNN, that emerged during the fruitless investigation into Trump's alleged ties to Russia. Curiously, both the legal process and a robust public debate were allowed to run their course during that embarrassing national episode, unmolested by Facebook's heavy-handed interference.
Twitter and Facebook seem to think of themselves as self-appointed guardians of American democracy. And with the election over, they have taken sides in a national dispute over election integrity. Whether or not Americans believe Rudy Giuliani's quixotic legal challenges have any credibility is a decision citizens should be allowed to make freely for themselves. Once these challenges are laughed out of court, it will become clear that sunlight is a better disinfectant than shady, unaccountable operations run from Silicon Valley.
Acting as the electoral commission yesterday and the arbiters of justice today, who can say what powers these tech CEOs will assume tomorrow? All we can know for sure is that free speech will suffer a slow death under Big Tech's expanding empire.
Harrison Pitt is a freelance journalist.
Picture by: Getty.
To enquire about republishing spiked's content, a right to reply or to request a correction, please contact the managing editor, Viv Regan.