The government is locking down liberty
Fear and one-sided advice is driving Britain's pandemic response.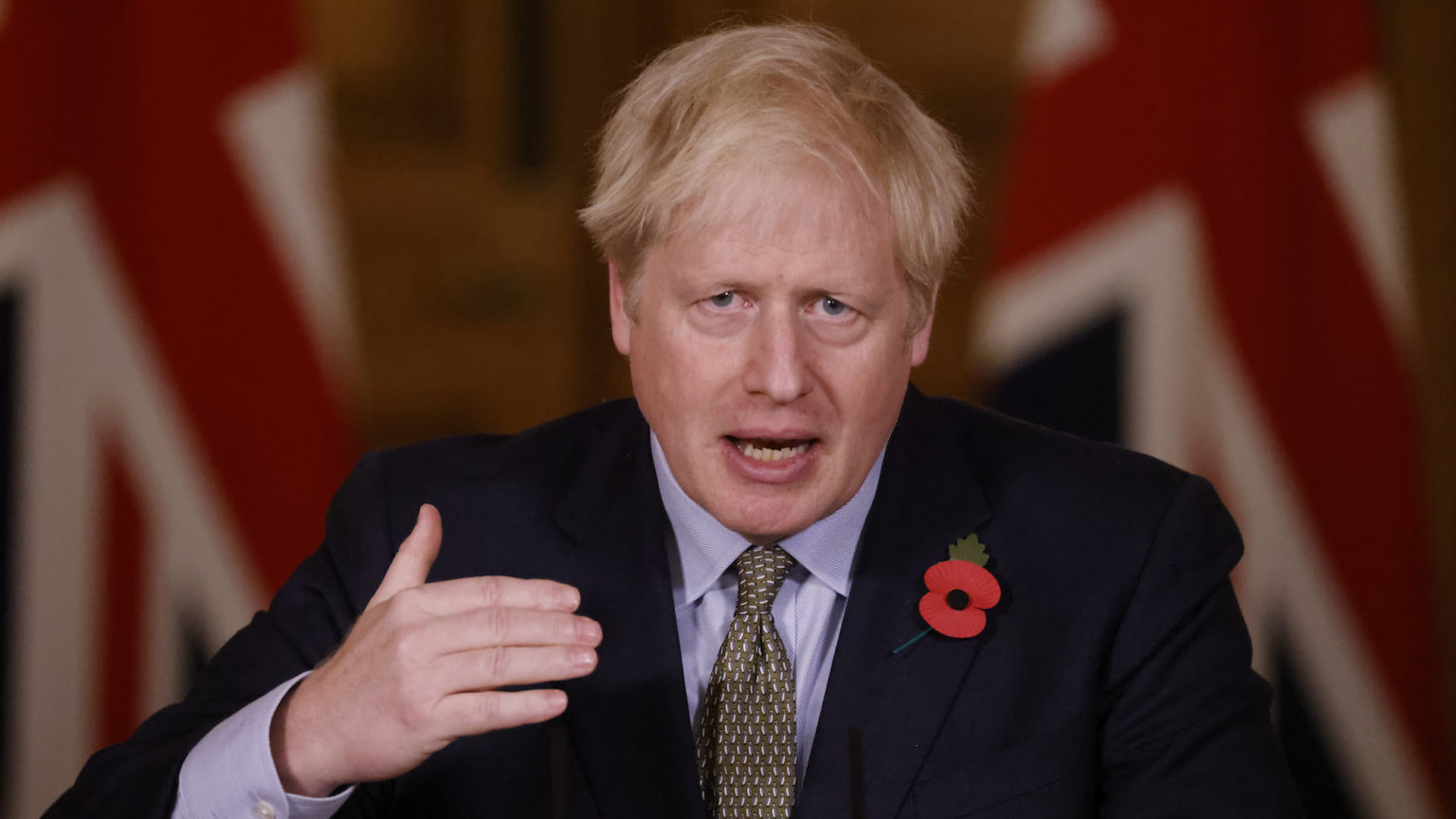 Once again England has been thrown into a period of state-sanctioned self-imprisonment with the start of a second lockdown. The justification for the restrictions on personal liberty, the economic destruction of once-thriving businesses and the devastation of social life, comes from a scientific and medical hierarchy warning of the Armageddon ahead if we don't lock ourselves down.
For once, to say we are in crisis is not an understatement. For this is a crisis that goes to the soul of our nation and its historical battle between liberty and control. It is a crisis that pits those who believe in the individual's right to live without excessive state interference against those who believe in the state control of individuals. And it is a battle that could set the tone for political and social governance in the future.
In the English Civil War – another crisis that pitted the rulers against the ruled – the Leveller John Lilburne wrote:
'Those who mean the best are many times misled so far to the prejudice of those that trust them as to leave them in a condition nearest to bondage when they have thought they had brought them into a way of freedom.'
It is a charge that could be levelled at Boris Johnson and his Conservative government today. Some of these politicians, in whom vast swathes of the electorate placed their trust last December, are prejudicing and misleading the public. So having been entrusted to create a new, freer Britain, and protect its constitutional and cultural soul, they appear now to be leading it into bondage.
Of course, the government, urged on by scientific and medical experts, and a large section of the media, claims it is being sensible in locking the nation down again. It claims it is responding in the only way a responsible government should.
Levels of Covid-19 infections are rising, it says. As are Covid-related deaths. And the NHS is said to be on the brink, despite the billions pumped into it and the excess capacity it now has thanks to a huge fall in the treatment of other sickness and disease. And it is also telling us to look at other European nations, and to note that they, too, are in lockdown. So, where they have gone, the government concludes, we must follow.
This, the government's default response, is born of fear. Like other Western nations, the UK does not want to risk being the outlier, the one that stood aside from the rest and paid the price. It is this safety-in-numbers approach that explains why lockdown has happened at roughly the same time across Europe. It means all European leaders can now claim that they only did what other sensible leaders did and so cannot be blamed.
Historically, attempts by the British state to restrict freedom in the name of health, moral or otherwise, have not fared particularly well. From 1729 onwards, for instance, the British government responded to the crisis of Mother's Ruin – namely, gin drinking and the putative laziness and criminal behaviour it fostered – with a series of laws that restricted gin's sale, consumption and production. Government informers were everywhere, and many people ended up in prison or poor houses as a result.
People's response to this regime was robust. The near complete prohibition of gin led to underground production, informers were attacked, and, in 1743, came the famous Gin Riots. Eventually the government was forced to permit the sale of gin, albeit through large distillers and retailers rather than the smaller gin shops. Nevertheless, a more freedom-oriented approach had won the day.
The response of the public to today's corona restrictions is different. It has been fearful and compliant. People have been encouraged to inform on their neighbours for breaking the rules, councils have introduced systems of fines for rule-breakers, and the police seemed to have enjoyed exercising their new-found powers.
Those cheering loudest for lockdowns, from the public-health bureaucracy and assorted scientific advisers, to an affluent work-at-home middle-class, are either state employees or wealthy enough to insulate themselves from the economic costs of lockdown. They will not suffer the distress that those out of work will. Indeed, many seem to be having a great pandemic, spending less, saving more, and all the while spared from having to go into an office for work.
But elsewhere among the public, something is stirring. Like those who resisted the gin laws three centuries ago, many Brits today love their freedoms, and are not afraid to challenge the status quo. There have been marches by those opposing lockdowns. Businessman Simon Dolan has launched a legal challenge against lockdowns. And many doctors and medical experts have challenged the regulations.
The response by the government and those beyond it championing lockdowns has been dismissive and censorious. Those questioning lockdowns have been called cranks and fanatics, and social-media platforms have banned or restricted discussion of alternatives to the lockdown consensus.
But challenging authority and the status quo is one of the definitions of being free. Indeed, such challenges have driven and continue to drive many of the great changes in our society.
The very fact that our fundamental freedoms are being restricted in this way should scare us more than a virus. That's why the existence of people willing to step up and challenge the government and their advisers is to be welcomed. Because, as history shows, it is only through freedom that people have been able to come up with a better response to the crisis of the day. The question now is whether those in government today continue to mislead us or learn to trust us, and return us to the way of freedom.
Steven Woolfe was a Member of the European Parliament for North West England from 2014 until 2019.
Picture by: Getty.
To enquire about republishing spiked's content, a right to reply or to request a correction, please contact the managing editor, Viv Regan.