Patrician judges don't care much for democracy
Lord Kerr is the latest former Supreme Court judge to cheer on the rise of judicial power in politics.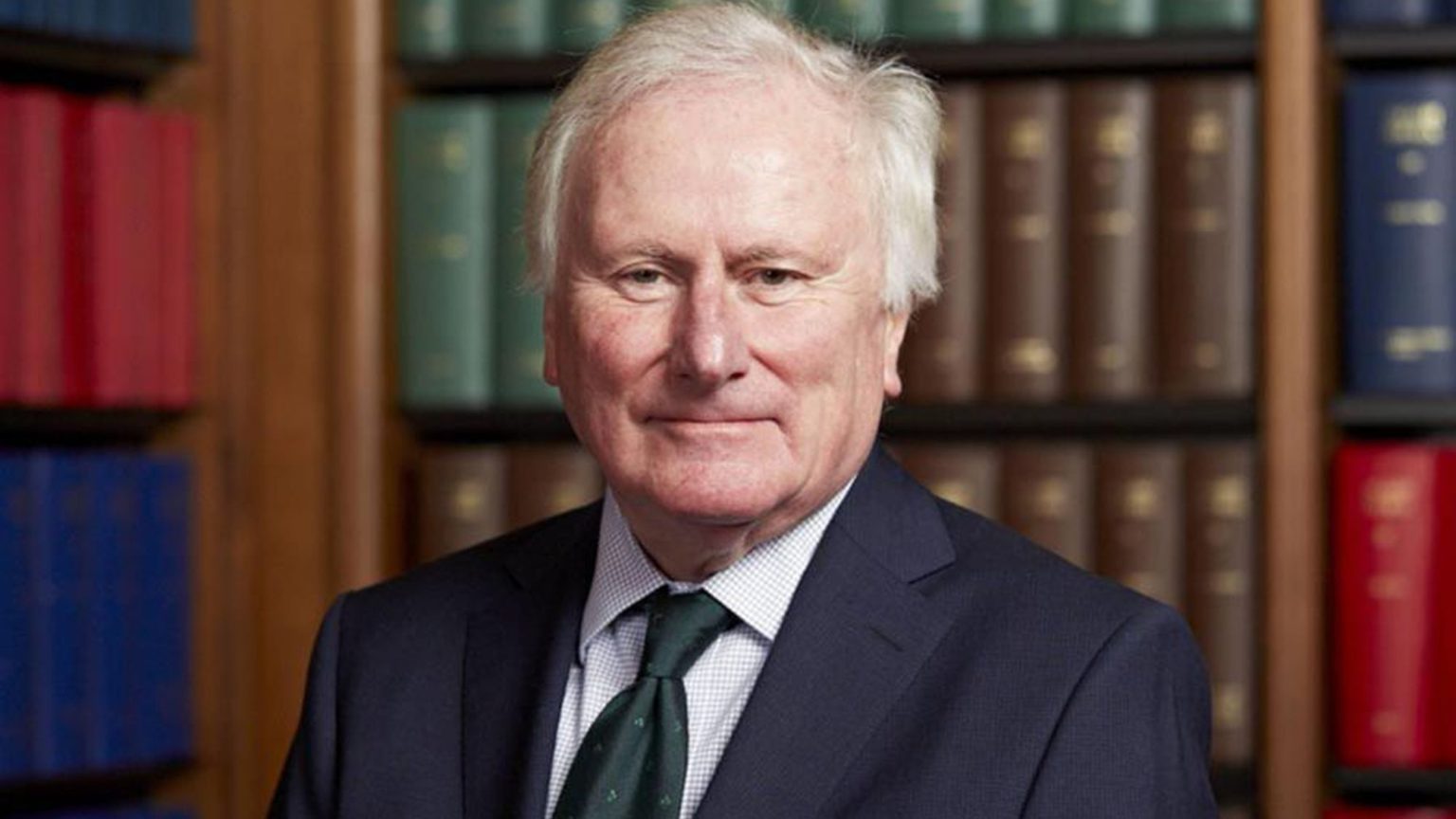 You don't need to be party political to have pretty strong views about how the country should be run. Senior judges are no exception to this. And many of them, once they have retired, are becoming increasingly open about what they think.
Hard on the heels of Lady Hale and Lord Neuberger, the latest mask to slip was that of Lord Kerr, who, having stepped down from the Supreme Court after 11 years, gave an interestingly candid interview to the Guardian.
Tellingly, the interview earned fawning praise from patrician Remainer Simon Jenkins in the Guardian the same day.
Kerr began, in good Sir Humphrey style, by laying into Boris Johnson and Priti Patel, particularly her reference to activist lawyers and her impatience with the courts. Activist lawyers? Perish the thought! They were just being (as Kerr put it) 're-activist', carrying out their vital function of calling out excesses of government power on behalf of people who brought them problems.
And what about the exponential growth of human-rights law and other administrative challenges to government action? Nothing to worry about: just the courts doing as parliament had told them, and providing a healthy 'vouching or checking mechanism for the validity [of] laws that parliament has enacted or the appropriate international treaties to which we have subscribed'.
The Supreme Court prorogation decision? 'Nothing to do with the court carrying out some sort of political analysis', he said. The court had been merely observing the boundary between judging and politics, and had scrupulously avoided intruding on the latter, he claimed.
Having lambasted Johnson and Patel, Lord Kerr turned his attention to the most recent cause célèbre of lawyers: the Internal Market Bill. To remind you, the provision which caused outrage for potentially breaking international law gives ministers the ability to preserve freedom of trade within the UK as a backstop in the case of a No Deal Brexit. Bizarrely, Lord Kerr agreed with fellow former judge Lord Neuberger that proposals like this marked the beginning of a slide into the land of Boris the Dictator.
It's not too difficult to see that however orthodox these arguments may be in establishment circles, they are nonsense. You may not like Priti Patel's views on 'lefty lawyers', but that is the give and take of politics. There is no more reason to insulate politically active lawyers from forthright criticism from the right than to protect well-heeled City solicitors from attack from the left for, say, defending mega-corporations against claims by pollution victims in the Third World.
In any case, the thrust of Patel's argument was not that something should be done about activist lawyers themselves, but that the law should be changed democratically to deprive them of ammunition. Again, you might not approve of that, but if you don't, there's a simple answer: vote for someone else.
What's more, why should ministers not ask questions about the ever-expanding influence of human-rights law? Since every inch gained by human rights tends to be an inch lost to democracy, it is something that needs to be thought about very carefully and sceptically.
As for the prorogation judgment, the idea that this represented a straightforward application of legal principles from a position of Olympian detachment from politics is disingenuous, to say the least. The unanimity of the result surprised even the most ardent Remainers. The central theme of the judgement was that the court itself had a duty to act as the guardian of parliament and of constitutional virtue. Some detachment.
Equally odd, too, is the idea that a reserve power in the Internal Market Bill, introduced to ensure that the Brexit people voted for goes smoothly even if the EU tries to sabotage it, somehow ranks as the next best thing to Hitler's Enabling Act of 1933.
However flimsy his arguments, Lord Kerr, like several other retired judges who have voiced similar opinions on recent developments, was undoubtedly giving his honest views. It's hard to avoid seeing them as an expression of nostalgia for the old metropolitan carve-up of power. He certainly views the judiciary with a good deal of self-importance. In contrast, what he seems to find most distasteful about the current government was its impatience with the unelected functionaries and its interest in giving the voters what it thinks they want.
Those of us who believe the law is encroaching too much into democracy have a great deal of work still to do.
Andrew Tettenborn is a professor of commercial law and a former Cambridge admissions officer.
Picture by: UK Supreme Court, published under the Open Government License v3.0.
To enquire about republishing spiked's content, a right to reply or to request a correction, please contact the managing editor, Viv Regan.