The cruelty of the Covid-secure classroom
School 'protection' measures are causing considerable harm to children.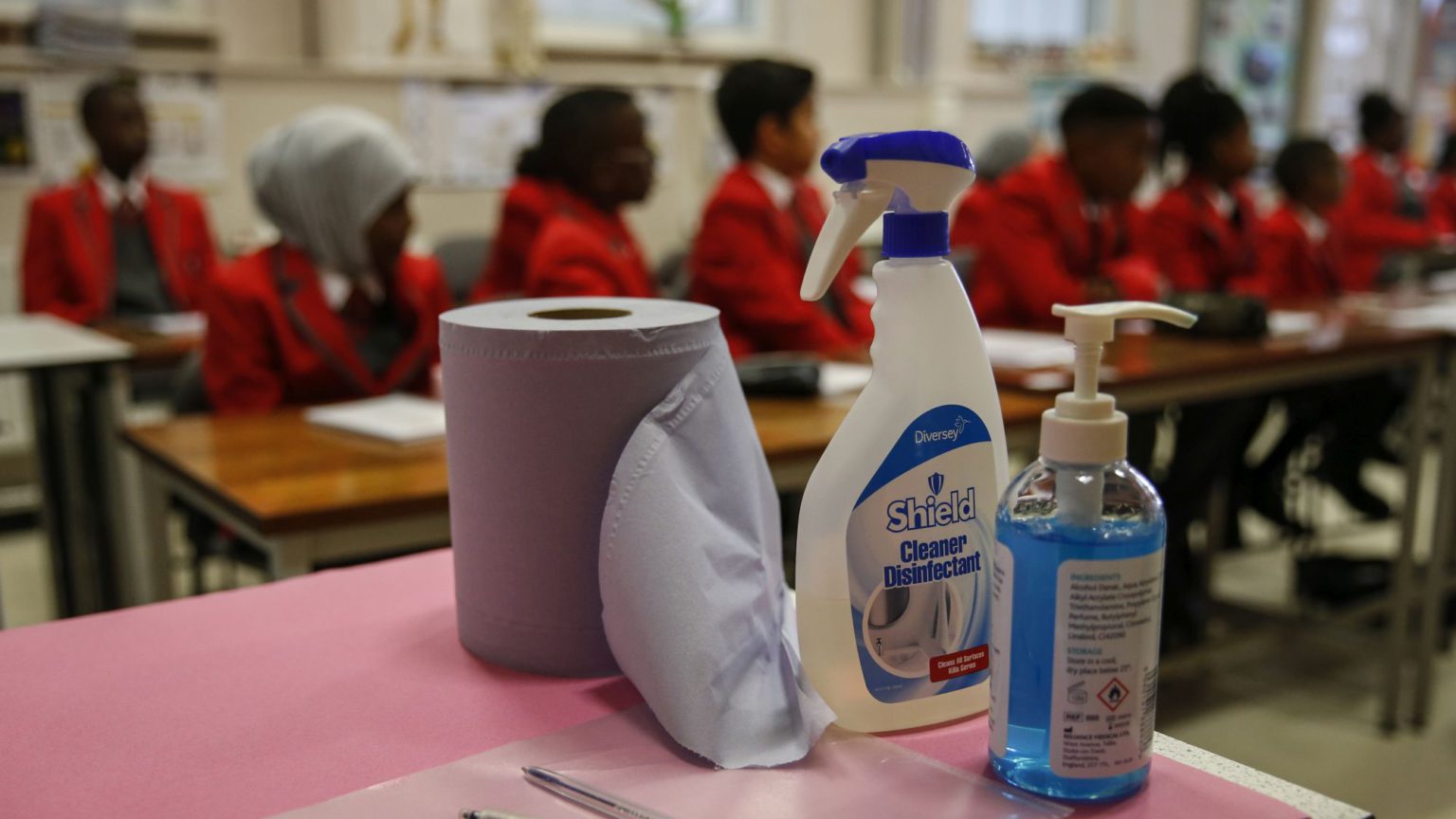 'Let Us Out!', say the freshers, in bold capitals emblazoned on placards tacked to their bedroom windows.
For many, the student-halls lockdowns in Manchester, Glasgow and elsewhere have been a penny-drop moment. This no longer feels much like the progressive 21st century Britain we aspire to live in. More and more people have started to condemn this illiberal state of affairs.
As co-founder of UsforThem, the sight of students in lockdown sadly comes as no great revelation. We have been campaigning to get schools back open and to prioritise children's welfare. I have spent four months now on the hidden front line of the largest educational experiment that modern liberal society has ever inflicted on its young people. It has been a shocking and at times upsetting experience. It has been clear for a while that Britain has gone mad.
Many schools are fundamentally different places to what they were back in March. The Department for Education has issued guidance on how schools should operate during the pandemic, and schools have different interpretations on how to implement it. The DfE calls these 'protective measures' – as if bubble-wrapping our children means the end of our worries. Well, let me burst that bubble now. The last thing some of the practices we have seen do is protect children. Instead, they are causing considerable harm.
For many pupils, school is now a bleak experience. Schooldays look different. More screens, less interaction. Less music, drama, art and whatever sport they once enjoyed. No playground tag, no singing. Many have to shiver through lessons as windows are open wide. Loo breaks and water refills are rationed, sometimes with unfortunate results. Teachers often look weird, sometimes scary, if they are wearing masks and visors. Some children have been given badges, which mark them out as exempt from wearing masks. One parent of a mask-exempt child was told her daughter would have to eat lunch in isolation.
You would be forgiven for thinking this was part of the plot of a dystopian novel. Certainly, not every school adheres to each of these practices, but we have seen each of the above examples countless times. The UsforThem inbox is inundated with messages from distraught parents and grandparents who despair of this new way of running schools. Parents of children with special-educational needs tell us their children have been left behind. Teachers tell us they have never been more concerned for the wellbeing of the young minds in their charge.
These harms are merely adding to the harms we have already caused to children this year. According to government statistics, 67 per cent of children suffered an impact on their mental health due to lockdown. One fifth of children did less than an hour of schoolwork each day (or none at all), while 94 per cent of vulnerable children were not in school during lockdown. We have baked a layer cake of harm, and yet we carry on baking.
The strictness of some school practices shows how politicians and schools have given a much heavier weighting to Covid considerations than to any others, including children's mental health and basic welfare. The guidance was drawn up with a great deal of input from teachers' unions (which initially opposed the reopening of schools entirely and have campaigned for compulsory mask wearing), but with no consultation with parents or any group championing children's interests.
The lack of any system of oversight for these practices – and the lack of an exit plan – compounds the problems further. Many parents would no doubt be furious if they knew the extent of the problem. But many schools have decided that the guidance means parents should no longer have access to school premises, and so they cannot see the conditions in which their children are 'protected'. Sure, teachers can see what is going on (and a few have bravely spoken out). But they are also in an impossible position: they are asked to oversee a regime that they know is damaging the children in their care. If teachers had a Hippocratic oath, the guidance would mandate they break it.
University students have proved what can be achieved when enough noise is made. They have won their battle against the government's proposed Christmas lockdown. We can do the same for schools. Parents and teachers must speak up and reject this new dystopia being imposed on our children. We must force our politicians to recognise that such restrictive measures are unfit for purpose and need to be changed – this time in consultation with those who have children's welfare at their heart.
The government could also help itself (and presumably many school leaders) by dropping social-distancing requirements for kids. This, in a single swoop, would rid us of so many of the logistical constraints that have hamstrung efforts to provide continuity and normality in our school system. Finally, parents must have the opportunity to enter schools to see for themselves the environment in which their children are being taught. Just as the students gestured 'Let Us Out', parents must now demand 'Let Us In'. Then they will see things need to change.
Molly Kingsley is one of the founders of the parents campaign group, UsforThem.
Picture by: Getty.
To enquire about republishing spiked's content, a right to reply or to request a correction, please contact the managing editor, Viv Regan.