Lockdown is making liars of us all
The British government's authoritarian measures encourage dishonesty and social division.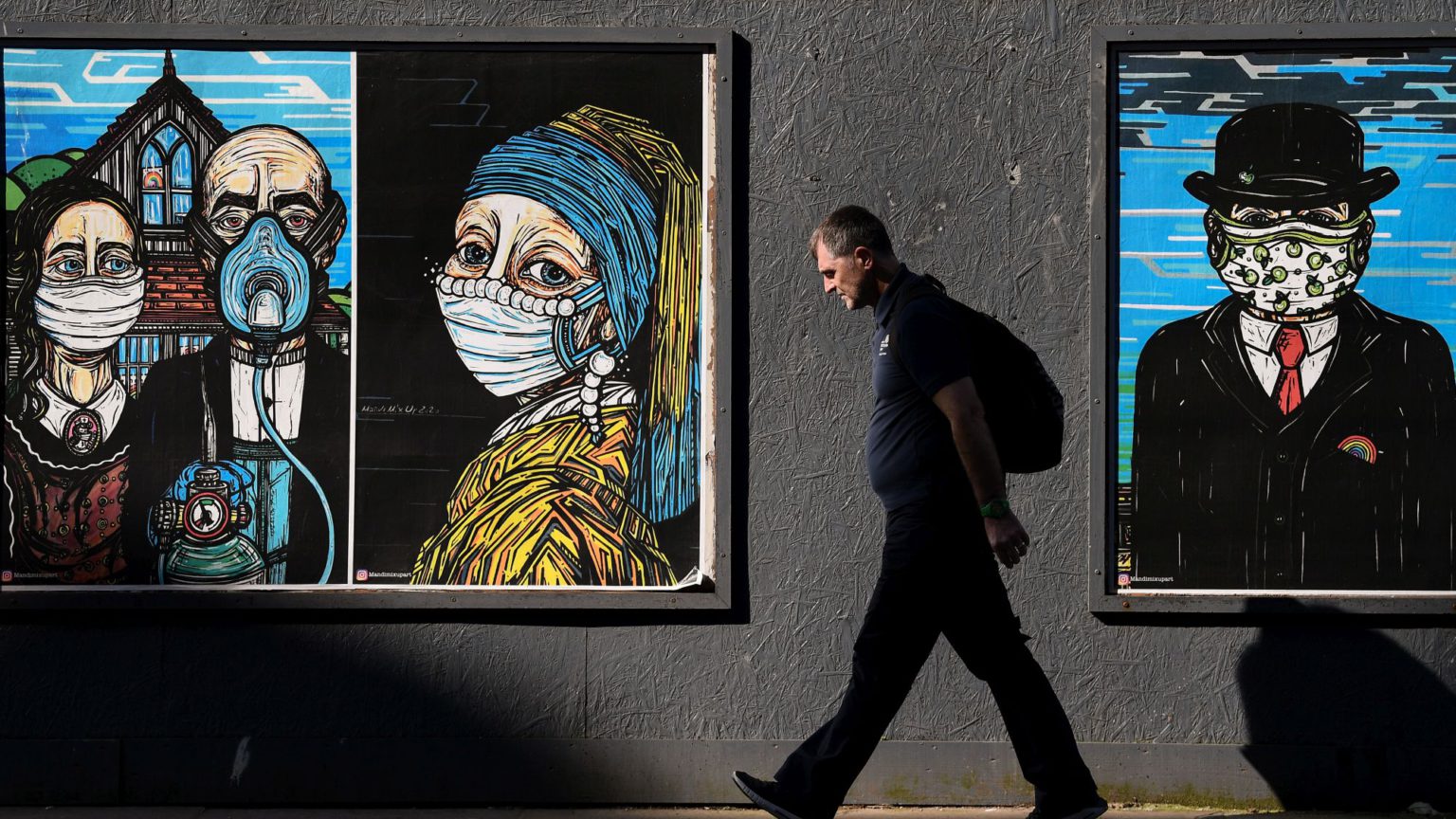 Legislation frames the moral architecture of our society. It serves, through democratic means, a dual purpose, both shaping our beliefs and reflecting them. A government passes legislation which is implicitly approved through popular consent at the ballot box, and that legislation in turn defines a norm. Good laws therefore serve a social function – to encourage the development of society in accordance with an ethic.
This is no longer happening in the UK in this 'new normal'. Under pre-coronavirus conditions, the morality represented by current lockdown measures would be met with such public disgust that its government sponsors would rapidly backpedal. Yet we find ourselves not only being asked to comply with inconsistent measures, but to report those close to us who disobey them. And the legal basis for all of this has, thanks to the Coronavirus Act, been extra-parliamentary. This is because the Coronavirus Act, passed in March, allows the government to enact lockdown measures using statutory instruments. And, as a result, such measures avoid parliamentary scrutiny and vigorous debate.
Through a series of such increasingly irrational and intrusive measures, these laws are encouraging a society in which tattling on our neighbours is approved, in which engaging in reasonable and safe behaviour forces us to become lawbreakers, in which community has been sacrificed to mass hysteria and in which dishonesty is incentivised over personal responsibility. This is not a good society, and these are not good laws.
There are three interconnected reasons why these laws fail: they are irrational, in that they are not part of any overarching strategy; they are largely unenforceable insofar as the British state (thankfully) lacks the capacity to monitor the minutiae of our lives which it seeks to control; and they are deeply socially divisive.
The 'rule of six' is a good example. It is irrational in that there is no clear logical or scientific basis to it. As with many measures, it has been introduced without a clearly articulated purpose and in contradiction of previous advice. It may be presented with all the solemnity and inviolability of the Ten Commandments, yet, with no grounding in common sense, any reason for the public to comply is weak.
This irrationality feeds into the second problem: the rule of six is extraordinarily difficult to enforce. To ban outdoor gatherings alone would be challenging. That its legal remit extends into our indoor spaces puts it clearly beyond the realm of enforceability, given the available surveillance infrastructure of 21st-century Britain. How could one hope to identify and disperse any grouping of more than six citizens within private property?
With security services clearly inadequate to administer this rule, the government has sought to outsource the enforcement to the general public. We are expected to police ourselves and our neighbours, curtains twitching and ears pressed to walls, for any sign that a septumvirate might be forming next door. That we are having a conversation about the limits of social gatherings within our own homes shows how far the lockdown has encroached upon our liberties. Yet those who flout the restrictions leave those who obey in good faith feeling like suckers. Resentment between individuals who chafe against the measures and those who feel a moral obligation to uphold them is an inevitability.
And so we reach the third failing: the extraordinary social corrosiveness of these measures. If we know (or even suspect) our neighbour to be in breach, how should we act? Certainly members of the cabinet have been unable to express a consistent answer. Which should not surprise us, given they are caught on the horns of moral dilemma. If we report a breach, we are obeying the law at the cost of neighbourliness. If we do not, we are complicit in a crime. Whichever path one takes, the final destination is dishonesty.
The vast majority of citizens do not wish to break the law, even when they are unlikely to be caught. But this willingness to comply rests on the public's perception of the law as reflecting social values and encouraging the greater good. This is not the case with lockdown legislation, which has no clear goal and no seeming end in sight. What's more, it is being passed without parliamentary scrutiny and enforced with dogmatic zeal. The implementation of laws that encourage dishonesty and division will have harmful long-term consequences for our society.
In The Rule of Law, the late senior law lord Tom Bingham asks how law can balance the conflict between civil liberties and security. When he posed this question, the threat shaping the debate was that of terrorism. Today, the threat is a novel coronavirus, which has ushered in a nationwide lockdown and the suspension of democratic conventions. The irrationality and intrusiveness of these measures is corrupting our social conscience and risks making liars of us all.
Rob Sutton is a junior doctor and recent graduate of the University of Oxford Medical School. Follow him on Twitter: @DrRobSutton
To enquire about republishing spiked's content, a right to reply or to request a correction, please contact the managing editor, Viv Regan.