These baffling laws are a threat to liberty
That even Priti Patel doesn't understand her own lockdown regulations tells you everything you need to know.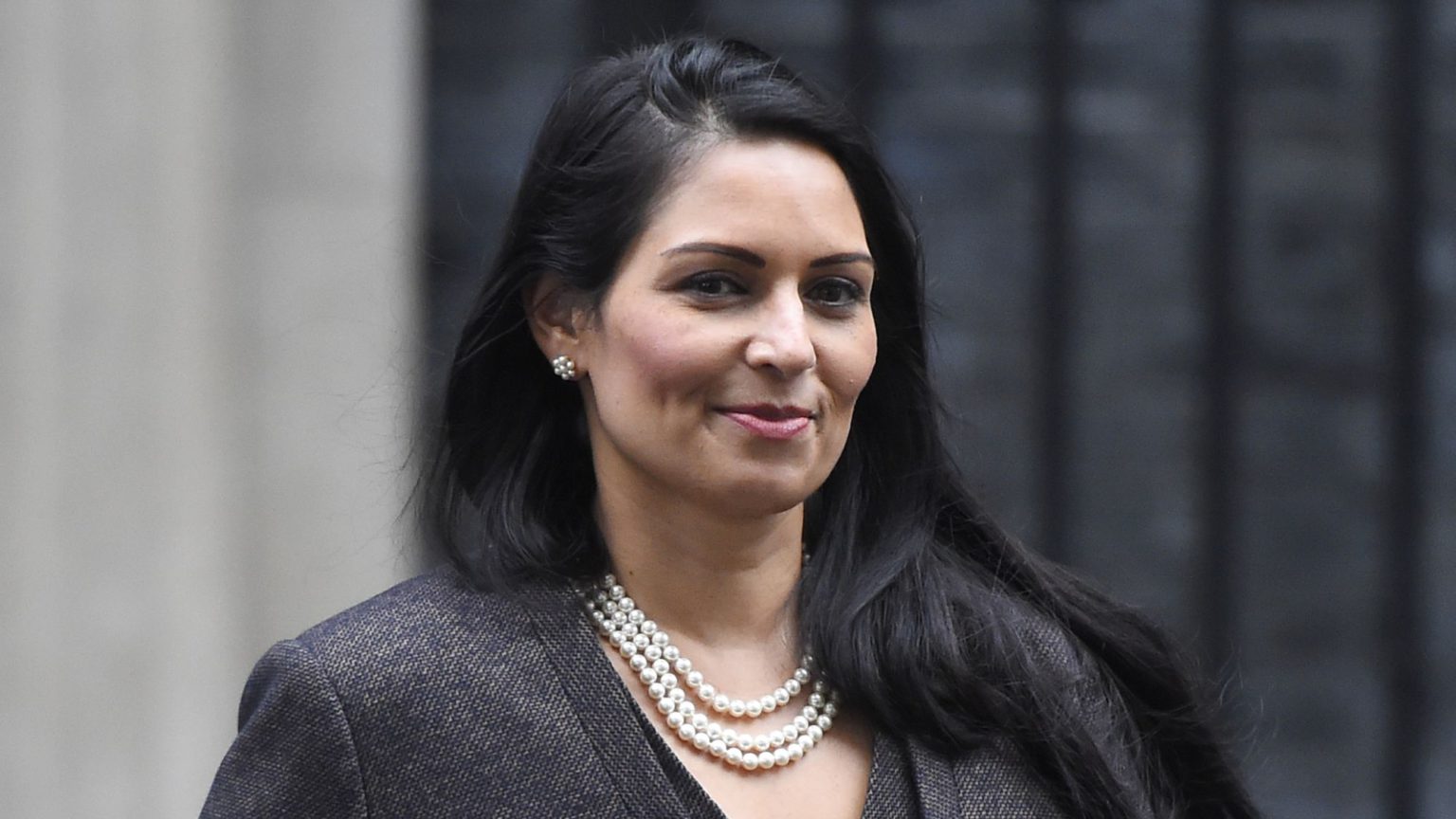 It is now illegal to mingle. New public-health regulations came into force on Monday. They introduced the government's 'rule of six', banning any gathering of more than six people. They were published on Sunday night – less than half an hour before they came into force. As with all lockdown restrictions, they were passed with no parliamentary scrutiny whatsoever.
The 'rule of six' was qualified by a series of exemptions. Groups of more than six can gather in a place other than a private dwelling if the gathering is organised by a business, charitable body or a public body, as long as said body carries out a risk assessment and takes all reasonable measures to counter the spread of coronavirus. In order to take part in such a gathering, you would need to be part of a qualifying group. This means you would have to go to such a gathering in a group of six or fewer people from the same household, or from two 'linked households'. Once you attend the gathering, however, it is forbidden to 'mingle' with other households.
There has been much tittering in the legal commentary sphere about the use of 'mingling' in a legal regulation. It has not been used before. It is a vague term, the precise legal meaning of which seems to be a mystery even to Priti Patel, who signed the regulations. (This week, according to legal tweeters, she wrongly suggested two groups stopping to speak in a park constituted illegal 'mingling'.) The 'rule of six' was supposed to provide clarity to police and members of the public, but the regulations are still baffling.
Indeed, the point of these laws is not to provide clarity. It is to scare the population into not knowing what they are allowed to do. It is to blur the line between legal and non-legal conduct so that we begin to assume that what we are doing is illegal. The government has, whether on purpose or through negligence, inverted the normal relationship between the citizen and the law.
Normally, what you do should be assumed to be legal unless there is a law preventing it. We are now slipping into a society where conduct should be assumed to be illegal unless the law allows it. Are parents gathering at a school gate breaking the law? Possibly. But, whatever the law actually says, people are being encouraged to believe that such 'gatherings' are now against the law unless they are told otherwise.
The regulations are ludicrous and impossible to enforce properly. But it is clear that no one in the government is really concerned about them being enforced properly. Providing clarity would only give the feckless public a means of circumventing the rules. Bewildering phrases like 'mingling' and 'linked households' create the kind of confusion that is capable of scaring a population into submission.
No one is suggesting that these regulations are a power grab by a totalitarian government. But these laws are being passed with little care about how the public can conduct their lives with certainty about the legality of their own behaviour.
The idea behind these laws is that people's lives are reducible to their anticipated impact on the so-called R number. Or on the number of Covid cases. Every aspect of life has to be subsumed before the effort to control the spread of the virus. This is despite the fact that the recent increase in cases is not threatening the capacity of the NHS. Nor is it translating into a significant increase in deaths. The original rationale for the lockdown has gone. Yet the law still forces the public to think about the virus in every aspect of their lives.
These rules are draconian, labyrinthine and impossible for everyone to understand. But that is, in part, the point of them. It suits the government for the law to be a factor in every consideration about how we live our lives during this pandemic. The lack of certainty in law can have a more profound effect on people's behaviour than absolute clarity.
Making people believe that certain conduct is illegal is often just as effective as banning it outright. The law does give power to the police – but it also affects the way that we make decisions about our own lives. This new drive to control people's decision-making under lockdown sets a terrifying precedent for how we respond to perceived threats in the future. It must be resisted.
Luke Gittos is a spiked columnist and author. His latest book, Human Rights – Illusory Freedom: Why We Should Repeal the Human Rights Act, is published by Zero Books. Order it here.
To enquire about republishing spiked's content, a right to reply or to request a correction, please contact the managing editor, Viv Regan.